Friday
Video, Audio, Photos
Awake in the World Begins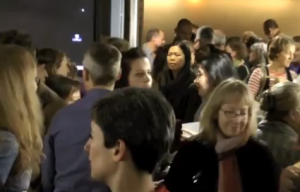 video by President Richard Reoch
The Awake in the World Festival is a four day festival focusing on the arts and social vision taking place in the center of London with Sakyong Mipham Rinpoche, right now.
London Shambhala Center Director expresses the purpose of the weekend saying that, "Awake in the World is actually saying that this is part of our life in modern society, that connecting to ourselves and actually feeling what we are as human beings and from there being able to express that. That is a social requirement. That is living life in modern society."
To view a portion of the address by Sakyong Mipham Rinpoche from last night's opening event, please see this video.
Post Tags:
Awake in the World
,
London
,
Sakyong Mipham
,
Video