Thursday
Shambhala News Service
Co-Directors of Casa Werma Appointed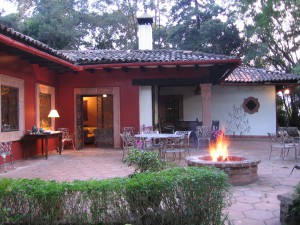 The Kalapa Court is pleased to announce the appointment of Katherine Armstrong and Kai Fulker as the new Co-Directors of Casa Werma.
Ms. Armstrong (also known as "Ryn") has been a Shambhala meditation student and practitioner for 10 years. She has supported Shambhala programs as a coordinator and Assistant Director throughout Colorado, including Volunteer Coordination for His Holiness the Dalai Lama's visit to the Great Stupa. She has been a theater artist, movement leader, and yoga instructor. Most recently, she has worked with the frail elderly as an occupational therapist.
Ms. Fulker (also "Kiki") has been a Shambhala meditation practitioner and student of Eva Wong Qi Gong since 2006. She has been the primary Colorado coordinator for Ms. Wong and her certified teachers for over five years in Colorado. She has staffed and coordinated Shambhala programs in Denver, Boulder and at Shambhala Mountain Center. She has taken the lifetime Kasung oath and served as the Denver Center's Kenchung for two years. She ran her own business as a professional glass blower and gardener for over 15 years. Currently, her art has turned to silversmithing jewelry and she continues to garden. Both she and Ms. Armstrong have studied and practiced Kalapa Ikebana with Alexandra Shenpen Sensei for over a year.
The Sakyong has expressed his wish that Ms. Armstrong and Ms. Fulker continue the current vision for Casa Werma, by developing new initiatives to strengthen Casa Werma's connections and collaborations with those beyond Shambhala community. They look forward to supporting and encourage these efforts with the Mexico and extended sangha, working together to create opportunities for the Shambhala Principle to flourish.
Deep appreciation is extended to the outgoing Director, Mr. Craig Morman, who has graciously served in this role since October 2011. Gratitude is also extended to Ms. Faith Killough for her service as Co-Director through December 2012. Through their commitment and devotion, Casa Werma has survived and continued to develop. As directors, they met challenges with an inclusive, forward-looking energy and wisdom, particularly successful with blending with the local Patzcuaro community and neighbors. Auspiciously for Casa Werma and the Mexico community, Mr. Morman will remain in Mexico, making Mexico City his new home.
Please join us in extending a warm welcome to Ms. Armstrong and Ms. Fulker as they enter their position and thanking Ms. Killough and Mr. Morman for their years of devoted service.
Post Tags:
Shambhala News Service