Wednesday
Community Articles
Let Yourself Be Nuts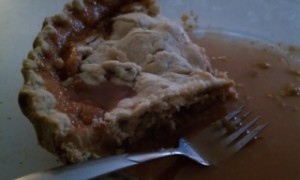 Putting the Heart back in Hearth – Through the Holidays
COLUMN: Kitchen Wisdom
This monthly column of the Shambhala Times provides an opportunity for sharing our thoughts, experiences, and views from the heart of the household. The many places where we meet around food – farms, gardens, markets, kitchen tables – are fertile ground for sowing the seeds of enlightened society. These 'kitchens' also provide opportunities to explore and experience different levels of decorum – from spontaneous casual gatherings to formal affairs. How we conduct ourselves in the world and how we discover and express our basic goodness are mirrored by how we prepare and share meals. The aim of Kitchen Wisdom is to express the heart's blood of enlightened society.
article by Lisa Harris, column host
Here we are, once again, on the verge of the end-of-year Holiday season. Many of us will soon gather with family and close friends to participate in our childhood traditions.
It doesn't matter whether we gather for Thanksgiving, Hanukkah, Christmas, Kwanzaa, Solstice, Bodhi Day, Children's Day, Diwali, or New Year's Day. We still find ourselves face-to-face with our joys, and demons, during the short time we spend with those who raised us, shared our homes and childhoods, and set us upon the paths we travel today. Most likely, we are not quite traveling those same paths, revealing how much we have changed since striking out on our own.
I think the feasts call many of us home. We are lured back to the fold by fond memories of the flavors and aromas of roasted turkey or ham, brisket, prime rib, or Yorkshire Pudding. We look forward to savouring our Grandmothers' latkes, black eyed peas, pies, and other traditional sweets. Perhaps it's Tourtière or soba, or the gravy that calls us. Maybe the entire family collectively makes tamales. Or we might just enjoy sharing glasses of Wassail, Champaign, or this year's bottle of Beaujolais Nouveau to toast another year of making it this far.
Regardless of what draws us home, the holidays are nearly as loaded with emotions as the tables are heavy with food. As we return to partake in our time-honored traditions, some of us might feel a little rusty when considering what to wear around the family, how to relate to some relatives, or how to navigate the time-tested, familiar dishes that we might not care to eat anymore. Food preferences and sensitivities, concern over humane animal treatment, and new dietary choices can make situations awkward. Refusing to eat your mother's pumpkin pie (that you've always loved ever since you were little) can cause her to feel rejection. After all, she spent all day preparing it for you and anticipating your excitement upon arrival.
As we near our family hearth and home, it is a great opportunity to remember that this is fertile ground for sowing the seeds of enlightened society. It is a wonderful opportunity to practice what we learned through Shambhala regarding etiquette, decorum, and propriety. And, to remember that how we conduct ourselves in the world and how we express our basic goodness are reflected in how we share meals with others.
Chogyam Trungpa Rinpoche's talk about The Lion's Roar resonated with me, as I wrote this column on the verge of this holiday season.
"Transmutation in this case means going through such fear or whatever else might be, or occur. Let yourself be nuts. Go through it, give into it, experience it. And when you begin to experience this process of going towards emotions rather than emotions coming towards you, then you begin to make a journey. You are making an effort towards them, therefore some actual relationship is involved, and a sense of dance begins to evolve."
~ Chogyam Trungpa Rinpoche
These feel like appropriate words of wisdom as we embark upon our reunions with our families and friends, to share the annual feasts that call to us from our childhood kitchens…and bellies. Take heart, and keep it open. It's all how we choose to dance.
~~

Lisa Harris is a free-range chef, freelance writer, and consultant. She is always on the lookout for seasonal, local foods, and the farmers who provide them in Northern Indiana, where she currently lives, and wherever she travels. You can find more of her experiences and stories in her blog, earthskybelly.wordpress.com and other food related publications. She can be reached at [email protected].

To read other entries in this column, please see: Kitchen Wisdom.
Post Tags:
celebrations
,
food
,
Kitchen Wisdom