Saturday
Community Articles
You Might Be a Warrior
The Experience of a Winter Weekthun
by Amy Spurway, Halifax, NS
I really wasn't sure how this would all work. Nobody was. This was a first-of-its-kind pilot program, after all.
Typically, weekthuns are seven days of intense practice at a residential center where participants can fully immerse themselves in the group, the container, and the experience of the retreat for its duration. But the December 26-31st Holiday Weekthun Retreat at the Halifax Shambhala Center was a weekthun with a few interesting twists.
For starters, it was one of three programs happening simultaneously in the city-based Center, so there was certainly more human activity and energy going on there than one might encounter amidst the quietly rolling hills of a Shambhala Land Center.
Then, there was the time. Six days of practice rather than seven, running from 9am until 6:30pm, culminating with a celebration and feast on New Year's Eve. That also meant that at the end of each day, rather than retire to the quiet, contemplative space of a retreat center's sleeping quarters, we would all be returning home to our respective lives. The impatient beeps and buzzes of emails and text messages. Invitations from friends heading out on the town, or to holiday gatherings. Dogs that needed walking, children who needed hugging, dishes that needed washing.
For these six days, we would be moving back and forth between the retreat and 'real life.' In the first shamatha session on the morning of December 26th, more than once I found myself thinking, "What on earth have I gotten myself into?"
Soon enough, I realized that what I'd gotten myself into was an incredibly precious practice opportunity. We'd be working with ourselves, with our group, and also with the needs and schedules of the other programs happening in the building. We'd be working with the experience of transitioning between our retreat container and the world beyond it each day. And as it turned out, we'd also be working with Shambhala Meditation in the context of our shamatha practice, which the Sakyong gave our teacher, Patricia Ullman Hayward, special permission to teach as part of this pilot program. With this as the backdrop, a most extraordinary weekthun experience was able to unfold for me and 25 fellow retreatants.
Right from the start, Patricia acknowledged that she really didn't know how it would all work either but she was confident that it would, especially if we could all commit to being as fully, whole-heartedly present as possible. And right from the start, we were. That sense of presence could be felt each morning as we bowed to the shrine, took our seats, and chanted The Heart Sutra. It was evident in the way we worked with each other and the people participating in other programs to maintain a gentle, aware silence through our daily lunches and tea breaks. It brought an alive, deeply human quality to the room as we walked, stretched, and most of all, as we learned and practiced Shambhala Meditation over the course of those six days.
Even though our prior meditation experiences, our life circumstances, and our reasons for being at this weekthun were all different, it did not take long for a genuine sense of camaraderie and connection to develop within the group. Since most of our time together was spent in silence, our bond did not come via the usual channels of chatting, laughing and telling stories. Instead, it arose in a more subtle yet profound way, through the direct and shared experience of Shambhala Meditation.
The view and practice of Shambhala Meditation has a way of sinking in on a very personal level, while also inspiring a much bigger, broader sense of open-heartedness. As Patricia guided us through the steps, and as our understanding and practice of it deepened, we all felt firsthand how Shambhala Meditation helped us connect to ourselves, to each other, to the world around us, and to the experience of basic goodness. We also discovered that this sense of connection wasn't confined to the cushion, or even to the warm, comfortable container created within the retreat.
The deeper results of working with Shambhala Meditation stuck with me each evening when I headed out onto the snowy streets and back to my family. As I shifted gears from retreat-mode to out-in-the world-mode every day, I felt even more open and alive. More able to simply feel whatever it was that I felt, without stories or judgement. More willing to be whole-heartedly present with everyone and everything, just as they are. More open to touching the ground of my own experience, and seeing how deeply connected that is with the experience of others.
I found it easier to feel the joy, sadness, sacredness – the basic goodness – in myself and the world at large. Of course, those things had always been there. The difference was that I was more open to noticing and appreciating. In later conversations, my fellow weekthun participants also shared similar insights, and expressed how the slight mental shift brought about by working with Shambhala Meditation resulted in some powerful feelings of transformation in their hearts and lives as well.
The Shambhala tradition and teachings emphasize the notion of being 'a warrior in the world', and our weekthun – with its unconventional structure – gave us many wonderful opportunities to manifest as such. Each day, we were invited to join the spacious, open experience of our little retreat 'heaven' with the rich, earthy experience of our ordinary lives. Whether sitting in silence in the shrine room, driving down the street, or at home getting slobbered on by boisterous peanut-butter faced kids, we were learning how to be gently and fearlessly present in every facet of life.
As we said goodbye on the final day, we did so knowing that we'd all experienced something truly unique and precious. We were deeply grateful for everyone and everything that had come together to make such an experience possible. We also knew that we'd been practicing doing something truly brave: continuously opening our hearts, and then stepping out into the world. And as Shambhala warriors, that is where we truly belong.
In the beginning, none of us really knew how this weekthun-with-some-interesting-twists-pilot-program thing was going to work. But it did work. More beautifully than any of us could have imagined.
You Might Be A Warrior
poem by Amy Spurway
Inspired during weekthun retreat, written December 29th, 2013
If you bow when you enter and leave a room – sometimes even the kitchen…
You might be a warrior.
If you know your thoughts to be like the Nova Scotia weather – don't like what's happening? Wait ten minutes…
You might be a warrior.
If you can sit with the sound of a growling stomach and think "Yep, that's basic goodness"…
You might be a warrior.
If you know what a garuda is – and sometimes find that you can soar like one…
You might be a warrior.
If you can feel waves of emotion crash into you, knock you down, drag you away from the shore – and then get back up, over and over and over again…
You might be a warrior.
If you can be with a raw, tender, broken human heart – and know that there is no need to hide it, harden it or fix it…
You might be a warrior.
If you can touch the rich, messy, shifting earth and join it with the wide, spacious, open sky – in the heart, in the mind, in the world…
You might be a warrior.
If you can pry off lifetimes of armor and walk fearlessly into the uncertainty of darkness – trusting the Great Eastern Sun to be your light and your warmth…
You might be a warrior.
And if you might be a warrior, go. Out. There. Now.
The world is waiting.
It needs you.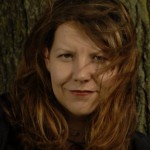 ~~
Amy Spurway grew up devouring 1950's grammar textbooks in her bedroom closet, crashing bicycles into trees, and hunting banshees in the wilds of Cape Breton. Today, she devours unseemly amounts of vegetables, crashes into piles of kids and laundry, and hunts for words that make people laugh and cry in the wilds of Dartmouth, Nova Scotia.
Post Tags:
Halifax
,
public weekthün
,
Shambhala Meditation
,
weekthun