Saturday
Featured Stories
Shambhala Goes to the Alaska Senate
A Shambhala Center Director Offers the "Pray" at the Alaska State Senate
by Helena Fagan, Juneau, Alaska
As the director of the Juneau Shambhala Center, I was asked to "do the pray" for the Alaska State Senate, which means offering a ninety-second invocation at the beginning of Senate sessions. The previous two years I had been offered one day each session. This year they asked me to do the pray for an entire week, which would include three sessions. The Senate Secretary gave me my choice of weeks. I selected Valentines week, loving the idea of talking about open hearts.
Like most current legislative bodies in this country, our Senate is mainly a conservative bunch. The perfect place to practice confidence and dignity! The protocols and routines of the State Senate are not too unlike those of Shambhala. Decorum is strong regardless of differing beliefs and views. The glockenspiel is played and senators and visitors stream into the chamber. Only senators are allowed to walk down the center aisle. The Senate President asks me twice before opening the session how to pronounce Shambhala. After the Pledge of Allegiance and my introduction I take a deep breath and stand.
Looking around the room that gleams with polished wood and well-dressed senators, I realize all heads are bent, ready for prayer. I begin:
The Shambhala teachings are founded on the premise that there is basic human wisdom that can help solve the world's problems. Chogyam Trungpa Rinpoche, who brought these teachings to the West, taught that this wisdom does not belong to any one culture or religion, nor does it come only from the West or the East. Rather it is a tradition of human warriorship that has existed in many cultures at many times throughout history. Warriorship in this context is the tradition of human bravery — the tradition of fearlessness.
It takes them a couple of sentences to realize I'm not actually praying. Heads begin to come up here and there. I continue:
As leaders, may you have the space and calmness to make clear-headed, brave decisions. Please take a moment with me to bring your attention to your breathing. Let your thoughts go and for a moment just feel your breathing. Connect with your aliveness, with your humanity.
The next 30 seconds are amongst the longest in my life. Many heads are still bowed, but I can see that except for the senator staring openly at me with curiosity, most of them are following my instructions. I end with wishes:
Today may you face difficult decisions without aggression.
May you be fearless.
May you connect with your innate wisdom and confidence.
May you dwell in equanimity.
When I return on Wednesday, people greet me like an old friend. The president asks again how to pronounce Shambhala. The Sergeant at Arms says, "Good morning, Chaplain." The senator who sits next to me asks, "Where are you from again?" And then asks, "That's here in Juneau?" He is surprised to learn we have around 50 members and are located right down the hill. "What would I learn if I went there?" We have a brief discussion about meditation and enlightened society.
This day I tell the story of the two wolves from Pema Chodron's book, Taking a Leap:
"A Native American grandfather was speaking to his grandson about the violence and cruelty in the world and how it comes about. He said it was as if two wolves were fighting in his heart. One wolf was vengeful and angry, and the other wolf was understanding and kind. The young man asked his grandfather which wolf would win the fight in his heart. And the grandfather answered, 'The one that wins will be the one I choose to feed.'"
After a pause I end with more wishes for them:
As you work together today,
May you choose to feed the right wolf.
May your innate intelligence help you to see what escalates aggression and what uncovers good-heartedness.
May each of you take the leap to do whatever you can to help our state and our world.
One of the senators I try to squeeze past as I leave grabs my hand in both of his. "Thank you," he says, "That was beautiful."
Friday is Valentines Day. I quickly realize it is also kuspuk day in the Alaska Senate. Senators are dressed cheerfully in the Eskimo garment that is tunic-like and made of lightweight cloth, most often worn by women and children and usually of flowered fabric. The president proudly sports a camouflage print and receives applause from the group. I wish I had known. I would have dug out my own kuspuk that I haven't worn since I lived in southwest Alaska, 25 years ago.
Today I tackle enlightened society and open hearts.
My teacher, Sakyong Mipham Rinpoche, often says, "Enlightened society happens one conversation at a time." In his latest book, The Shambhala Principle, he writes, "Let us now re-empower the word society so that every time we have a conversation, it is an expression of possibility."

What if today, on Valentine's Day, rather than chocolate hearts, we offer each other openhearted conversation? What if we practice listening with complete presence rather than planning what we want to say in response? What if we stop, breathe and reflect before we respond, creating genuine exchange and confidence in each other's wisdom? What if?
Pausing here in the Senate takes much effort, but I try to hold long enough to let the words sink in a bit before concluding:
May we listen to each other today with open hearts that reflect kindness and wisdom.
May a natural sense of curiosity and confidence arise from truly hearing each other.
May our interactions create energetic networks, expanding exponentially.
May we remember that every person is worthy of respect.
I leave, a little sad that my time with the senate is over. I have no idea if my words had much impact, though I was welcomed warmly and thanked by many. The "prayers" were voted to be included in the daily Senate Journals. Perhaps the curiosity I noticed brought at least a few moments of open-heartedness. And what more could I ask for on Valentines Day?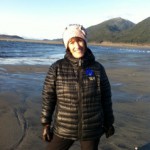 ~~
Helena Fagan lives in Juneau, Alaska. A writer and retired educator, she recently stepped down as Director of the Juneau Shambhala Center. She spends her time reveling in the beauty of southeast Alaska, cross country skiing, hiking, and trying to grow things during the short and cool summer season.
Post Tags:
Alaska
,
Senate
,
turning the flower outwards