Saturday
Scene and Heard
Embraced by the Sun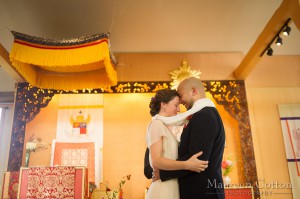 The Shambhala Times is delighted to announce the wedding of Leigha Inskeep and Bryan Mendiola, who were married at Karme Choling on June 28th, 2014.
Reflections from Bryan and Leigha
photos by Maureen Cotton
Sitting on our porch several days after our wedding, we are floating in a sea of emotions…awe, gratitude, love, and joyful fatigue. We are deeply blessed to have shared our celebration with so many beloved friends and family at Karme Choling, a place of such grounding and inspiration for us both. We came away feeling incredibly empowered and cared for by both the space and those gathered.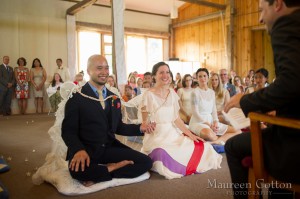 Our wish was to honor all our cultural and spiritual lineages on this day, threading Shambhala, Buddhist, and Filipino elements of family, friends, and community. What grounded us in the experience of the sacred and the ordinary were all the moments, planned and unplanned, woven through those several days that allowed us to pause, awake, feeling our hearts and minds, seeing one another more closely and clearly, opening in that precious space.
Our deepest gratitude to our families and loved ones who held us in that moment in time. Our parents, Joe and Barb, and Rolly and Thelma, our siblings, Cedric, Rochelle, Doug, Claire and Joe, and our nieces, Madison, Mallory and Matilda. Thanks also to our wedding officiant, Shastri Nick Kranz and wedding choppon, Sarah Lipton, and everyone else that made the day possible.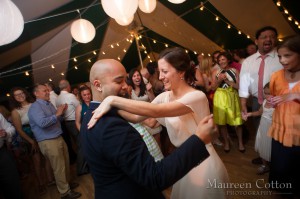 Ki Ki So So!
Post Tags:
Karme Choling
,
wedding
,
Wedding Announcements