Monday
International Programs
Updates from the Land of Great Bliss

News from Dechen Choling, Shambhala Retreat Center in France
report by Katja Aßmann and Shannon van Staden
At the "Land of Great Bliss" we are enjoying the sunshine and blue skies while the staff prepares for the arrival of summer programs and participants.
Physical Uplifts
One of our main projects this year was to improve the acoustics in Drala Hall, our main meditation hall. Our great facilities team put new sound tiles on the backdrop and we covered these with gold silk fabric. There is great improvement in the acoustics in Drala Hall now – you will have to visit us to test it out. At the same time, we took the opportunity to widen the shrine platform to allow space when needed for the throne of the Sakyong Wangmo.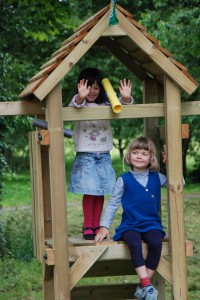 We installed a beautiful new wooden children's play swing, slide and climbing structure, and it is already being joyfully appreciated by Clara, Lea, Leon and Plume. They are looking forward to sharing this with the other children at Family Camp.
Program Highlights
There is another highlight at Dechen Choling: this year's public retreat with Sakyong Mipham Rinpoche is not just a retreat! It is a new kind of gathering to which the Sakyong is inviting us, inspired by his latest book, The Shambhala Principle. It is about turning our meditative insight into social ceremony, and provides an opportunity to create an enlightened society on the spot, on the beautiful and sacred grounds of Dechen Choling.
Sakyong Mipham says that the question is not to determine if the world can become enlightened or not; such a question brings doubt and anxiety, and paralyses our society.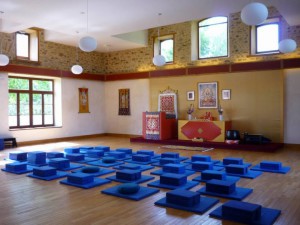 This retreat will offer us numerous occasions to mix meditative insights with social interaction in order to strengthen our confidence. Workshops will focus on developing our qualities of body, speech and mind. Body and speech workshops will help us to overcome our shyness, trusting space and daring to express ourselves in front of others. Workshops for the mind will be focused on exploring basic goodness in our communication.
The presence of Sakyong Mipham will be our inspiration throughout the retreat. This festival is also a celebration of the spirit of the members of Shambhala. There will be dialogue and exchange between the many cultures and nationalities that reflect the wealth of our European and international community.
We expect about 200 people for this retreat on the land.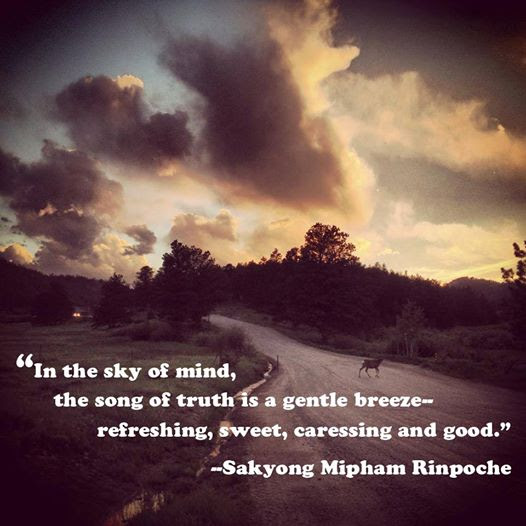 Continuing Uplifts
We continue to paint, decorate, polish and landscape on an ongoing basis and hope you notice how shiny we look when you are next here. After the end of the summer, we will be able evaluate our financial situation to see if we are able to continue replacing our windows on the top floor and on the ground floor. Replacing the windows is a great energy saver in the winter because it keeps the heat in and also helps to protect the walls from rain damage.
Share Your Stories
Visiting Dechen Choling this summer? Share your stories with the Shambhala Times! Contact us by clicking here.
Share the Wealth!
In order for Dechen Choling to continue offering you its wealth and abundance, please consider donating to Dechen Choling. They are grateful for any contribution you can make! Click here to donate.
Post Tags:
Center News
,
Dechen Choling
,
Sakyong Mipham