Sunday
Featured Stories
A Call to Meditation in Action on Climate Change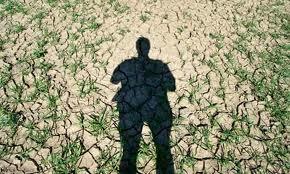 by Acharya Marty Janowitz
In a short while we will be arriving at the autumn equinox, the moment in our annual and seasonal cycle we call 'Harvest of Peace'. Such moments are marked not because we need another holiday but because it is natural to experience these seasonal junctures of transition in resonance with natural planetary patterns. Humans and societies, when attentive, always have.
Indeed, we named this particular day recognizing the symbolic and actual harmony that is experienced either in the autumn of harvest or the spring of birth (depending on whether we reside in northern or southern hemispheres) when we are attuned to and act in accord with the shift of seasons. We feel that we belong and are synchronized – in true peace within ourselves, among our species and within small and large ecological mandalas. This healthy connection to our world encourages us to participate in our lives, our communities and our global society. At least that is the theory.
I propose that participation is a choice, first to be open to ourselves and others, then to extend ourselves with unpretentious interest and curiosity, and ultimately to engage, motivated by some combination of shared goodness and responsiveness to needs. I believe that such an attitude is particularly important at this upcoming equinox. We have not been good to our planet and to our fellow sentient beings. The natural patterns of harmony just spoken of are badly ruptured. This is finally capturing our attention because it is going beyond those beings and systems we have hurt and is now bouncing directly back at us. We refer to the most consequential piece of this natural karmic backlash as 'climate change'.
We all now know a lot about this. What we may not be clear about is what we, as practitioners within the Shambhala path can and should do about it. We talk quite a bit about creating enlightened society and compassionate action. Perhaps we even think of ourselves as 'enlightened society activists' (another name for warriors). But as a sangha we generally seem to reside in a state of cautious paralysis when it comes to taking a stand and getting directly involved in any, especially contentious, social issue. I do not intend to tell anyone what they 'should' do, but I suggest that we should not be disengaged from the important challenges of our time. If we do not recognize climate change – our human responsibility for it, and our responsibility to do something about it, as among the most consequential tests of humankind's birthright, then I don't know what would be.
I suggest that this upcoming Harvest of Peace offers us a special and appropriate opportunity to engage around this issue within the essential spirit of our holiday. It circumstantially (perhaps) occurs that the very weekend of Harvest of Peace is also the weekend of the People's Climate March and Mobilisation. This is both a culmination and further launch of a global movement of engagement around climate change. It features what is expected to be a massive march in New York City on September 21st and hundreds of coordinated events around the world. I am aware that an appreciable number of sangha friends from my center in Halifax and others are heading to New York to participate. As the primary organizers have stated, "We are building a movement and creating a turning point in the fight against climate change by building stronger connections with each other." What could be more 'Shambhalian'?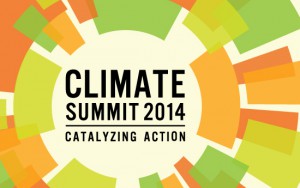 This event is also timed during an important climate change focused week in New York, that of the United Nations Climate Summit 2014 to which UN Secretary-General Ban Ki-moon has invited world leaders, from government, finance, business, and civil society to galvanize and catalyze climate action.
Related to this, worldwide communities of faith are gathering at the UN Church Center on September 17 for a day named 'Our Voices – Bringing Faith to the Climate Talks'. This is a day of prayer and contemplation for the success of the climate negotiations "for the sake of creation, future generations, and the poor and vulnerable." Acharya Adam Lobel and I will both be speaking. Another component of this campaign is that around the world on September 21st at 1pm, within their own time zone, faith communities have been invited to offer a prayerful sound outdoors, ringing their bells, chimes or gong, sounding their shofar, offering a call to prayer, chanting a mantra, or other outdoor spiritual observance. We Harvest of Peaceniks already happen to be getting together.
One of the reasons I am personally motivated to participate in this is from my abiding conviction that violence and aggression such as has been perpetrated on our environment cannot successfully be countered with further aggression. Controversial issues tend to breed divisiveness, ideological rigidity and a tendency to harden our hearts, objectifying those we disagree with as enemies. Amidst emotionally fraught political, technical and interest group debates it is easy to lose our human tethering.
The active voice of faith communities, simultaneously raising our concern and compassion, highlights a genuinely human dimension. As dharma practitioners we aspire that our commitment to openness, gentleness, self-knowing and societal decency will in some ways contribute and encourage appreciation of the heart of goodness, the ultimate antidote. I think of this as the foundation of what we might consider sacred activism.
We are at a moment when our spiritual and temporal values are being sorely challenged as we grapple with being meditators, practitioners and citizens. In that context, I do not know if or what your center might be doing with regard to climate change, particularly as part of the confluence of your Harvest of Peace weekend with the international or local climate marches or mobilization, although I do know that the Shambhala Leadership is encouraging centers, groups and individuals, even at this late date, to contemplate how to do so. In any case I hope you will draw this to the attention of your fellow members, as some might like to participate as individuals or as a collective.
It is hard to be a meditator and perhaps even harder to be an activist. But we are students of the dharma path brought to North America by Chogyam Trungpa, which he first characterized as 'meditation in action'. This raises questions that may be fruitful to contemplate, either at your Harvest of Peace or otherwise: 'what does this mean for us practically' or 'how can we apply inner peace and bravery to develop outer compassionate action?'
To further prompt your contemplation I leave you with two short quotes from our lineage holders:
"When human beings lose their connection to nature, to heaven and earth, they do not know how to nurture their environment or how to rule their world – which is saying the same thing. Human beings destroy their own ecology at the same time that they destroy one another. From that perspective, healing our society goes hand and hand with healing our personal, elemental connection with the phenomenal world."
~ Chogyam Trungpa Rinpoche, "Shambhala: The Sacred Path of the Warrior"
"The escalating threat to the world's environment and climate stems from a profound predicament that affects all humanity. We are ever more rapidly losing our connection with the sacred nature of our world. This tragedy affects us in so many ways, but at its heart, it is a crisis of the spirit. We are harming our planet and fellow beings because we are losing touch with the basic goodness of our own sacred being."
~ Sakyong Mipham Rinpoche, "A Call to Contemplation and Action on Climate Change" (2009)
With only warm wishes for your success in everything that matters.
~~
Read more about the United Nations Climate Summit 2014 here.
Acharyas Adam Lobel and Marty Janowitz will be representing Shambhala and Buddhism at a UN organized event for faith communities during this climate-change focused week. Shambhala International will be sharing the video of that event during the Harvest of Peace activities.
If you are able, please march locally in support of this event.
Post Tags:
Buddhist Response to Climate Change
,
climate change
,
Harvest of Peace
,
United Nations