Saturday
Scene and Heard
Winter Reads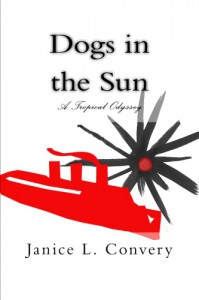 Shambhala Times is delighted to announce a new tropical novel to warm your toes on those cold nights!
Longtime Albuquerque sangha member and author Janice Convery is tickled to announce the worldwide birth of her new novel Dogs In The Sun, a tropical odyssey about a diverse cast of characters who forge family ties while on the last voyage of RMS Queen Mary, and beyond.
Queen Mary volunteer, train engineer and pilot's daughter, Janice blends her fascination with the devices by which we travel and people of different cultures, to create a heartfelt, semi-historical tale inspired by the places in which she's lived and worked – Haiti, Dominican Republic, Mexico, Los Angeles – and the people who've touched her along the way.
Of her accomplishment, Janice credits Shambhala Training for much of the discipline and steadfastness it took to complete the book.
"This was a labor of love – it took years of baby steps, showing up day after day, listening to the characters and moving them forward. During the whole process, I had a sense of being guided, gently pushed, by some unseen force. Basic goodness! My own, and that of all the characters, locations, and vintage vehicles in my book."
Dogs In The Sun is available through Amazon. For more information about Janice, check out her author link online here.
~~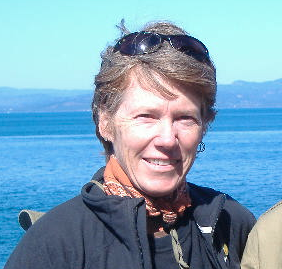 Janice Convery can spell the word Oceanliner with her full name and is convinced she has the ghost of a mariner inside. Born in New Jersey, raised in Haiti, she graduated from Syracuse University with a degree in Magazine Journalism and English Literature which she put to good use working on a monthly business paper and turning the movie "Boys On The Side" into a novel for Warner Brothers. She has written a spec film script called Chicklettes and worked on many Hollywood feature films and music videos. Janice loves all kinds of transportation – ships, planes, trains, motorcycles and automobiles, and is a certified locomotive engineer.
She calls Los Angeles and Albuquerque home.
Post Tags:
book release
,
Winter Reads