Saturday
Community Articles
A Hall of Mirrors
article and photos by Emma Cataford, Shambhala Times Regional Correspondant
with assistance from Loden Nyima, Head of Education at Gampo Abbey
Part One
One of the most common misconceptions about living at a monastery is that it's an attempt to evade our lives and the world we live in, a convenient escape plan. In fact, Gampo Abbey has been described as a hall of mirrors, a place where the simplicity of life and the intensity of practice demand that we look more closely at ourselves. Taking the leap to spend a significant amount of time here is an intentional commitment to waking up.
There are various components that make up the precious container of Gampo Abbey. The most obvious one is the location itself. The landscape of Cape Breton exudes drala energy and the vastness of the ocean is a constant reminder for the mind and heart to expand. This setting offers enough isolation so that all of life's rhythms are arranged around practice. It's the ideal environment to lead a simplified existence, regulated by the natural cycle of the seasons and with minimal distractions.
Director Richard Haspray describes: "Following the patterns of a monastic schedule reveals a healthy rhythm of life that allows time and space for practice, study, food, work, socializing, and rest. The schedule creates the boundaries necessary to experience the space of meditation and the contrast of everyday activity. As the Abbey's director, I hold this sacred space by enjoying this life and by helping to set boundaries for everyone."
If you're picturing a strict disciplinarian environment full of restrictions where people put themselves through some sort of trial of endurance, think again. First and foremost, the container at Gampo Abbey is full of gentleness and care. There's a strong sense of being on the same boat. Whether we have just arrived or we've been on the monastic path for many years, we follow a culture of support, practicing loving-kindness in our day-to-day communal living. "Discipline is necessary, but kindness has to go with the discipline," explains our elder Ani Migme Chodron. "So that means that the disciplinarian has to feel good about themselves. If you feel good about yourself, then you can transmit discipline to others in a clear-cut but gentle way that other people can accept. But if I'm feeling rotten about myself, that's transmitted to the people I'm trying to discipline."
The Five Precepts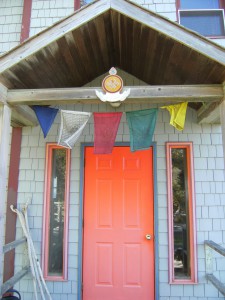 The central component, in which Gampo Abbey stands out from the land centers, is adhering to the five Buddhist precepts: not killing, not stealing, not engaging in sexual activity, not lying, and not consuming intoxicants. Everyone, including the householders, abides by these precepts. Keeping the precepts collectively creates an invisible but powerful container in and of itself, offering a profound way of looking into our habitual patterns.
The precepts can be understood from a coarse outer level and from a more refined level of practice, where we take the opportunity to work with their inner meaning. As Ani Migme puts it: "Not to kill, that's easy." The tricky part is seeing the subtleties as a way to sharpen your mindfulness. It's not just about respecting the rules for the rules' sake. Working with the precepts is a great practice in being aware of your intentions. When you're not quite breaking a precept, but perhaps slightly bending it, you're constantly viewing what's going on in your mind.
Karma and Discernment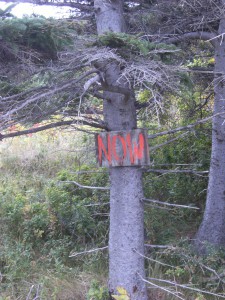 In these first months, the curriculum for the Warriors Who Are Meek, the One Year Monastic Training Program, has focused on foundational principles from the teachings on Tiger such as basic goodness, friendliness to self, and discernment based on study of the laws of karma. Understanding the twelve nidanas can make us more inquisitive about how we apply the precepts and orient our body, speech, and mind. Accepting that we are constantly planting karmic seeds, we can take the opportunity to use this particular container to train in loosening our habitual patterns and cultivating positive momentum in our practice.
This is one of the ways that life at the monastery is a training ground for discipline of mind. In a way, discipline involves fearlessness: by observing the way your mind engages with the structure of the container, precepts in particular, we might find aspects of ourselves that we hadn't noticed before, and sometimes that's not very pleasant. So it takes fearlessness to be willing to discover your naked mind, all the recesses that you might wish weren't there. From that, we might also be surprised to uncover the great potential near at hand. On this subject, Ani Migme says: "You have to be willing to accept change and then again when you feel the rubbing: 'Oh I don't like this, I don't want to change', that's where you have something to learn about yourself."
Stay tuned for Part Two!
~~
Read more about Gampo Abbey on Gampo Abbey's Blog by clicking here.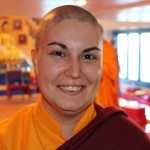 Emma Cataford grew up in Italy and studied Journalism in London, UK. She has been in Shambhala for about three years, is a bartender by trade, and loves dogs and diving. She is currently residing at Gampo Abbey for a year of monastic training.
Post Tags:
Gampo Abbey
,
reflection