Friday
Arts and Poetry
Pieces of Winter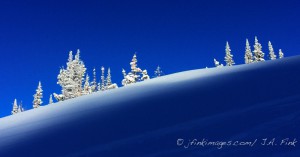 COLUMN: Poetry Space
Special Reminder: The final submission deadline for the first Winter Haiku Contest is January 16. Don't miss it!! This contest is being judged by our special visiting judge, noted haiku expert and longtime sangha member, Patricia Donegan. The winner will receive a signed copy of Patricia's lovely book, Haiku Mind.
We Need Your Help: French and Spanish Editors Wanted
Shambhala is a worldwide community, and we regularly receive requests to publish works in languages other than English. We'd love to make this happen. If you're an experienced poet, poetry professor or teacher and are a native French or Spanish speaker, we need you as an editor for Poetry Space.
If you're interested, email us here at [email protected] and we'll get back to you as quickly as possible about what being an Editor entails.
Now, down to the business of Poetry. We're delighted to present three new pieces from, literally, across the worldwide Shambhala sangha – from the U.S., Canada and the Czech Republic. The heart and wisdom of this community continues to amaze and humble…
WATER

There is a mythological
creature whose name is
forgotten whose eyes are
split atoms and

On the outside is a wing and
on the inside is her portion
of terror and her piece of
the heartache.

And a kind of escort she is.
And a representative of the water.
Who once sang in its
own independent voice.

A kind of memorial song of
the reflections while we
listened from the riverbanks and
from the beaches.

And the water with all its hues said
I am animated and immortal.
I hold specks of light in
a fluid pattern

Without hems.
And the escort said everyone
I have accompanied here I
have loved we are mirrors.

Are undulating surface.
And the water composed
from the direction of
some gulls.

Abandon
whatever cannot
make you kinder.
~~
by Rachel Blum Rachel is a poet and reiki practitioner and lives in Philadelphia, Pennsylvania. This is her second publication in "Poetry Space".
Arrange your life
learn to live with/out
give space to the process
of making space

Arrange your life, and
sit with great intent,
let your money tree
fall with a great wind.
There is nowhere else to look

Arrange your household – still in
need of cleaning – don't
avoid the process, learn to
love it: at this stage
you're choiceless

Arrange your body
into seven points of openness
allow for mistakes,
allow swaying, digesting
and perfect form prostration

Arrange your speech
with sound,
understand where the winds
blow and ride the out-breath
hear the voice of
the guru in your pelvis
strong back, open heart

Arrange your mind with
secret insight, your
cancer is the vehicle of
transformation, and your body
opens to the twelve winds
~~
by Jeff Buehler. Jeff lives in Prague, the Czech Republic, and is associated with the Prague Shambhala Center. He is the Deputy Director of Prague College, in the Czech Republic, and has published widely as a journalist, art writer and poet. His published works include The Animal and the City, a book of poetry with drawings by artist Martin Zet (Divus, 2003).
Ouvert à tous/ Now open

On noisy Wellington Street
Expectations
Vanish
True perceptions
Ring a
Bell
A scarecrow
Dances
On a table
In the shadow
Of a duplex for birds
Space
Outside/inside
Revealing
Shambhala Heart Melody
Of
Sadjoy
~~
by Stéphane Bédard. Stéphane lives in Montreal and is a dharma translator (English- French) who has worked on more than 20 Dharma books written by Trungpa Rinpoche, Sakyong Mipham Rinpoche, Pema Chodron and Jeremy Hayward. He is also a Shambhala Art Senior Instructor, Way of Shambhala Senior Director, Kalapa Ikebana Master-instructor, and Artist to the Court.
~~
To submit your poem, email your entry to [email protected]
Post Tags:
poetry
,
Poetry Space