Friday
Arts and Poetry
First Annual Midwinter Haiku Contest Winners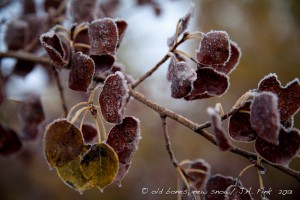 COLUMN: Poetry Space
We're absolutely delighted to announce the completion of our First Annual Midwinter Haiku contest. Frankly, this contest was a bit of an experiment – and one that we think has worked out rather well (if we do say so ourselves….)
Originally scheduled to close on the winter solstice in December, we extended the contest to mid-January when Patricia Donegan agreed to act as our special visiting judge. As often seems to be the case in the Shambhala mandala, we received entries from across the globe, east-west-north-and-south in the US, Canada, Europe, South Africa, Israel and the Phillipines. Overall, we received over 200 poems from more than sixty authors – many new to Shambhala and most new to Poetry Space.
As noted, Pat Donegan generously agreed to judge this contest for us. For those who may not know Pat, she's a widely regarded poet and haiku expert and her bio appears below. Pat selected the three "Winners" which appear here, as well as five semifinalists and ten honorable mentions which we hope to publish in an upcoming edition of Poetry Space. Each of the Winners will receive a signed copy of Pat's book, Haiku Mind.
Bows to Pat, and indeed to all of the entrants for making this contest a success.
First Place Winner
winter winds
behind my back
the stars
~~ by Marianne Paul Marianne a Canadian novelist and poet. Her haiku have appeared in A Hundred Gourds, The Heron's Nest, Acorn, Modern Haiku, Gems, Cattails, Bones, Frozen Butterfly, and Daily Haiku. You can visit her online at www.mariannepaul.com.
Pat's reflections on the first place winner:
This haiku is appealing for it reflects the power of simplicity and awareness. It has an affinity with Basho's (Japanese haiku master 1644-1694) haiku: exhausted / looking for an inn– / the wisteria flowers, which reflects the poet's awakening to the appreciation of the moment, no matter what she was feeling. In this haiku, even though the biting wind is fierce, the poet is fortunate that it is at her back, allowing (or perhaps nudging) her to notice and open to the immense space of the stars above. As in any good haiku, it usually includes a reference to nature, a clear image, sparseness in words without explanation, and a capturing of the fleeting moment – here the moment is heightened by the juxtaposition between the human realm and the vast realm of nature. This simple haiku is an apt reminder of the possibility to be present again and again – ah, the winter stars!
Second Place Winner
New Year's dawn—
light first gathers
in the icicles
~~ by James Kacian Jim is founder and president of The Haiku Foundation www.thehaikufoundation.org, founder and owner of Red Moon Press www.redmoonpress.com, and author of 20 books of poetry. He lives with his partner of 28 years, Maureen Gorman, in the Shenandoah Valley of Virginia.
Third Place Winner
early winter-
a shadow passes over
another shadow
~~ by Rita Odeh Rita lives in Nazareth, Israel. Rita is the author of seven books of short poems and one collection of short stories and one novel. Her haiku and haiga have been published worldwide and received numerous awards. To read more of her poems, she invites you to visit Catching the Moment, her poetry blog.
~~
Patricia Donegan is a poet, translator, and promoter of haiku as an awareness practice. She was a faculty member of East-West poetics at Naropa University under Allen Ginsberg and Chogyam Trungpa; a student of Japanese haiku master Seishi Yamaguchi; and a Fulbright scholar to Japan.
She is a meditation teacher, formerly the poetry editor for Kyoto Journal, and a member of the Haiku Society of America. Her haiku works include Haiku Mind: 108 Poems to Cultivate Awareness and Open Your Heart, Chiyo-ni: Woman Haiku Master (co-translated with Yoshie Ishibashi), and Haiku: Asian Arts for Creative Kids. Her poetry collections include Without Warning, Bone Poems, and Hot Haiku.
Post Tags:
Haiku Contest
,
Poetry Space