Monday
Community Articles
Albuquerque: New Center, Old Town
COLUMN: Shambhala On the Move
by Janice Convery
It's a blustery day here in Albuquerque, New Mexico—rare, but not unwelcome. Cold air has replaced heat, and heart-shaped leaves from shedding cottonwood trees spiral throughout the land, touching most everyone who lives here.
I imagine each perfect, dried leaf as a sangha member. Then I imagine each perfect, dried leaf as a sangha member who must leave the radiant warmth and soul of our decade-old center and settle into a new space and work with new energy.
Not long ago, these leaves were green, clothing the crooked majesties with a shimmering layer of life. Do trees feel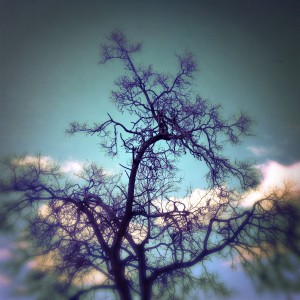 attachment? If so, what a regularly-scheduled lesson of appreciation and letting go!
The Albuquerque Shambhala Center is experiencing a similar shift in seasons. For ten years, we've opened our hearts and our minds in the nurturing, inviting space offered in the household of former Center Director, Devon Finnegan, who often liked to quip, "is that a Shambhala Center in your home or is your home in a Shambhala Center?" The shrine room was very Shambhalian, of course, but beyond the shrine room, we're talking whistling tea pots, family photos and daughter Elena's artwork plastering the fridge, a clock that reads "NOW!", a painting proclaiming Kindness 365, and, oh, can't forget Daisy's dog bed and bowl.
In an open letter read on the occasion of the last public sitting at 501 Calle del Pajarito, Devon shared the following: "It has been an amazing journey for me to open my home and life to all who wished to enter it. As impermanence always prevails, change is in the air for all of us. The feelings of uncertainty, groundlessness, excitement, hope and fear have been frequent visitors in my mind and heart and perhaps in yours as well… As the Albuquerque Shambhala Center moves forward, may we keep our minds and hearts open, be kind and gentle with each other, and remember the teachings in all we do. They are our precious guide and companion."
This is what we're leaving behind. The fabric of a home, a family, and a person who for so long got it done with humor, wit, and the occasional side-long glance. Devon inspired, nurtured, and guided our sangha to where we are now—on the brink, like the cottonwood leaves, soaring beyond the limits of the known, the familiar, all the way across town to a new location for our center in a modern, store-front building called Urban Mountain!
Anyone who has experienced such a move can appreciate what this boils down to: working with the forces of attachment and the pull of progression along the path. Opposites. Duality. Habitual patterns… Sound familiar?
To guide us along the way, we are relying on a familiar organizing principle to help keep us on track: the Three Pillars of Shambhala. Like growth rings that encircle the heart of a tree, the Three Pillars form a sturdy column that supports the branches of Governance, Practice and Study, and Protection.
During the past decade, the place known as Albuquerque Shambhala, tucked away in a residential, tree-lined hamlet, has provided a safe-haven for growth and exploration. Teachers, leaders, protectors, and friends are emerging from our sangha, and many are inspired to take on deeper roles in manifesting enlightened society and branch out from the strong trunk we have cultivated together.
In terms of governance, a council endowed with alacrity has done due diligence in searching high and low to secure a suitable new space that will foster increased membership and greater public visibility and involvement. Located at 1102 Mountain Road, near Old Town Albuquerque (founded in 1706), the new center has 1,500 square feet of modern, newly renovated urban style, six blocks from the city museum complex, Tiguex Park, and neighboring restaurants.
New Center Director Eric Zechman oversaw the build-out and finishing touches. Eric took on this position in December 2014, and since then has ridden the wave of cresting details with diligence, care, and inclusion. It does, in fact, take a village to get a million things done, but it also takes a leader to enshrine the big picture.
At the Practice and Education level, the new center can accommodate nearly twice the seating capacity, as well as a secondary shrine room—a first for Shambhala New Mexico!
Building on momentum gained in the final months at the old center, day-long Sunday nyinthüns will be offered, along with a variety of programming, eventual mid-week sittings, a new Heart of Recovery group, and practices for advanced students.
When asked to say a few words about the new center, Co-Practice and Education council members Mary Carter and Karin Williams shared the following: "Our aspiration is to train a multitude of warriors—with kindness!"
In anticipation of a wonderfully uplifted, beautiful, and finished space, plans are underway to hold a weekend workshop with Shastri Holly Gayley at the beginning of March that will include programs dedicated to the exploration of Enlightened Society, as well as an afternoon dharma arts experience. This will be our new center's first major event to welcome old and new friends and invite the neighboring community to join us in celebration and inspiring programs.
This leads us to the Pillar of Protection. Two years ago, the Dorje Kasung formally landed at the Albuquerque Center and the Roadrunner Squad, led by Rusung Mark Curtin, with assistance from former Bay-area Regimental Commander Lulu Strongheart, was formed. They helped firm up the container by making simple but important changes to the meditation environment. Their continued support will be vital as the center fulfills its aspiration of reaching out to the world at large.
Rusung Curtin noted, "To really manifest the brilliance of our Shambhala vision, it was obvious that Albuquerque
would benefit from Kasung forms and presence. Today, the Roadrunner Squad has twelve members on active duty, four of whom have taken the lifetime Kasung oath and all of whom radiate gentle good cheer and discipline."
While the Three Pillars provide the necessary support to help strengthen our root system and enable our sangha to flourish and branch out, it is tempting to think of branching out as just a phase, one that will end when the new blue cushions are in place, the shrine is lit for the first time, and the Mahakala is glaring at us by the light of his candle. Really, though, the cycle is just beginning all over again. In a new place and a new time, graced with the energy of NOW.
As sangha member and resident teacher Susan Dever remarked during the old center's last public Sunday sitting, "We take everything with us, and nothing."
~~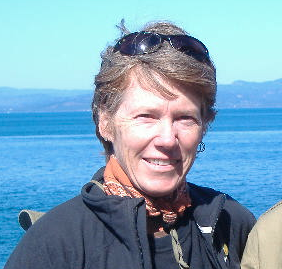 Janice Convery is a member of the Albuquerque Shambhala Center. She can spell the word Oceanliner with her full name and is convinced she has the ghost of a mariner inside. Born in New Jersey, raised in Haiti, she graduated from Syracuse University with a degree in Magazine Journalism and English Literature which she put to good use working on a monthly business paper and turning the movie "Boys On The Side" into a novel for Warner Brothers. She has written a spec film script called Chicklettes and worked on many Hollywood feature films and music videos. Janice loves all kinds of transportation–ships, planes, trains, motorcycles and automobiles, and is a certified locomotive engineer.

Post Tags:
Albuquerque
,
New Mexico
,
Shambhala on the Move