Tuesday
California, Arizona, Shambhala News Service
Job Posting: Regional Director for Northern California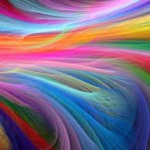 Applications are still open for the position of Northern California Shambhala Regional Director.
The dynamic region of Northern California Shambhala includes Sharchen Dzong in San Francisco as well as seven other Shambhala Centers and three Groups. If you may be interested in this position, or know a suitable candidate, please read further for the updated job description and application procedures.
Job Posting: Director of Northern California Shambhala
Look here, noble Warrior! The People of Earth need YOU (yes, you) to bring the Northern California Shambhala Region into the Future. Come to San Francisco and serve the Sakyong's vision of Creating Enlightened Society as the leader that this World needs, right now. NorCal Shambhala is poised on the brink of manifesting Shambhala in an extremely exciting, impactful way on the West Coast—with 10 Centers run by effective, engaged leadership, buds of partnerships and relationships with local organizations, corporations, and governments just waiting to flower, and a potent power spot: our jewel, Sharchen Dzong, seat of the Sakyong's activity on the West Coast. All we need is YOU, Dear Leader. We need your devotion, your creativity, and your skillful means. Apply today!
Please see the job description for information regarding the requirements for the position, a description of the job responsibilities, and the terms of the position (it is currently a part-time paid position).
To submit an application, please click here.
To contact the search committee, please e-mail [email protected] or contact Yasmin Spiegel at 530-867-0507
The search committee is actively reviewing applications, and aims to have the hiring process completed within the season.
May the brilliance of the GES vision flourish!
Gale Young
Yasmin Spiegel
Alex van Gils
Rebekka Martorano
Members of NCS Search Committee
Post Tags:
Northern California
,
Shambhala News Service