Wednesday
Community Articles
The Passing of Acharya Allyn Lyon
A letter from Acharya Emily Bower and Cynthia Mackay
Dear Sangha Friends,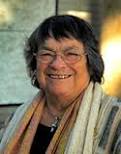 Acharya Allyn Lyon passed away just before midnight (Mountain Time) on Friday, November 20, in Denver, Colorado. She will be missed by so many of us.
Allyn had been unconscious in the Swedish Hospital ICU in Denver since November 9, due to bleeding, swelling, and seizures in her brain. She had been on a respirator since then. On Thursday the 19th, the seizures abated and doctors took her off sedation. She remained on the respirator and did not regain consciousness.
On Friday, the decision was made to remove the respirator. Allyn's son Chris was present, and they were surrounded by loving sangha as Allyn passed. Los Angeles sangha member Carolyn Sykes was on the phone with Chris, and she could hear the group gathered around them singing the Seven-Line Supplication to Padmakara as Allyn made her way out of this life.
During Allyn's time in the hospital, Lhamen Mitchell Levy was in close contact with her doctors, and he assured us that Allyn had received excellent, compassionate care.
Acharya Emily Bower
Cynthia Mackay, Center Director, Shambhala Los Angeles
Editor's note: a warrior's tribute in recognition of Acharya Allyn's passing is being prepared as a follow-up to this brief announcement, and will be published soon.
Post Tags:
Acharya Allyn Lyon
,
Warrior Tribute