Monday
Featured Stories
Mindfulness of Mental Health
Mental Health Care in Shambhala: An Interview with Acharya Han de Wit
by Rebecca Hazell
How did you become involved with integrating the field of mental health with practicing the dharma?
Acharya Han de Wit: In the beginning of our Dutch sangha, in 1977, I was the only one available with a background in how to relate to mental disorders. So our Meditation Instructors would come to me for advice. Over the years I learned (and had to learn!) a lot about the field of mental health. At that time I worked closely with a Buddhist friend who was a psychiatrist, and I consulted him for many years about difficult cases. Also, in my family there are members who suffer from mental disorders, which prompted me to learn as much as I could in terms of how to work with various disorders. Of course that does not make me a psychiatrist, but I am pretty well informed about this field and about what to do.
Later on, when I taught meditation instructor trainings, I would always include a talk about mental illness and what to do (or not to do) as an instructor. I felt that was better than not addressing this topic at all. Many trainers, however, didn't do this, because they didn't feel qualified to talk about this topic, which I understand. But again, it shows the low priority that this topic has had in preparing trainers, much less instructors, to address the issue. I say 'has had' because recently Acharya Asrael expressed the need for such a talk at our Trainings, and now there is a mental health leadership group discussing how we can include this topic.
Recently you wrote what you would like to see included as an addendum to the Shambhala Educators/Guide Training Manual, entitled Psychological and Psychiatric Suffering: Our Roles as Meditation Instructors and Guides. What motivated you to write it?
HdW: Well, the direct cause was a recent suicide in a local sangha here in the Netherlands. I felt that this suicide could have been prevented if our sangha had been more informed and alert about the mental disorder that caused this tragic event. Of course I don't know whether this is true, but I felt the only thing I could do to somehow turn this event into something somewhat positive would be to educate our Guides and Meditation Instructors about mental disorders. The second reason for writing this was the recent publication of the Shambhala Guide Manual. This in itself is a wonderful text, but it struck me that not a single paragraph was dedicated to how to relate to students suffering from mental illness. So I approached Flip Kolthoff, a senior sangha member and psychiatrist to work on this document with me. Of course this document can only offer some general information and some general suggestions for what we as instructors and guides can and sometimes even should do when students suffering from mental illness practice meditation. And since writing it, I am part of the group I mentioned before, which also seeks to address this issue in the Guide manual.
What are some of the important points you and your colleague want to make in it?
When I started working on this document, I also realized that mental illness and how to relate to it has not been addressed in our Shambhala Society in an encompassing way. I know there are some valuable local initiatives happening in the field of mental health in our Shambhala society. But it is on the level of our 'rank and file' Guides and Meditation Instructors where there has been a need for additional training and preparation, and where we can make the greatest progress. In my view, that is priority number one.
In a family where one of its members suffers from what seems to be a mental disorder, the family would call in the help of a specialist. But they would only do that if they had at least some knowledge – even be it so little – of mental illness. I don't know how it is in North America, but in Europe we fortunately see an increase of television programs informing people about mental disorders. Shouldn't we provide that information in our Shambhala society as well, particularly because as Guides and Meditation Instructors we do have a special responsibility? So that kind of knowledge is what the document that Dr. Kolthoff and I wrote provides. We hope it will be helpful for the final addendum in giving our instructors the tools to be more able to recognize serious mental problems that are beyond their expertise as instructors. We hope they'll be able to overcome any feelings that these mental disorders are 'too difficult to touch' and thus be able to be supportive to their students.
It might be good to know that great enlightened teachers in our lineages suffered from mental disorders as well. Jamgön Kongtrül the Great, for instance, suffered at times from depression. When he was afflicted by that state he would stay in the cellar of his monastery until he got could resume his teaching, practice, and writing.
Can you talk more about mental illness in general and what instructors may be facing in meeting with students?
HdW: According to official statistics, one in four adults experiences some form of mental illness in a given year. And one in seventeen lives with a serious mental illness such as schizophrenia, psychotic episodes, major depression, or bipolar disorder. Sadly, practitioners often do not share information when they are in psychotherapy or use psychotropic drugs. Sometimes they do not want to be treated because they see it as a spiritual defeat: all this comes out of shame around undergoing psychotherapy or using psychotropic drugs. This has to do with the fear of being stigmatized. It adds to the instructor's challenge. Even if someone does tell the instructor, the instructor might feel uneasy and not know what to do with this information.
Given the fact that mental health issues are so widespread, would there be the same relative numbers of sufferers within our sangha?
HdW: Who knows? I do know that quite a few people begin meditation because they think that a spiritual path might help them to get rid of serious mental problems. They often are attracted to our centers because of that kind of expectation. And perhaps we all secretly have some expectation about feeling better, at the least! Of course the practice of Shamatha, of mindfulness meditation, has been shown to have an alleviating effect and can diminish the chance of relapse in some cases of mental disorder.
What kind of reception do people with mental health issues meet in the wider world?
HdW: They meet with the fear and uneasiness that people often feel about mental disorders. That fear stems from ignorance and denial, which leads to taboos and stigmatization. For instance, you could lose your job if your boss found out about your mental health issues. Or you may just fear that this might happen. You are, or feel that you are, discriminated against, looked at with suspicion, or ignored because of your mental health situation.
And is this also true within our sangha? Do stigmatization and ignoring mental health issues happen here, too?
HdW: Of course. Where there is ignorance in our sangha, the common notions of our society seep in and fill in the gap – both on the side of those who suffer and on the side of sangha members relating to them. Sufferers often feel that some freedom is taken away by being diagnosed with a certain mental illness. Not only do they suffer from this illness, but also they feel boxed in by the diagnosis. Why? Because that is how society unfortunately tends to relate to diagnoses, and unfortunately how people with disorders relate to themselves, having internalized this societal view. So on top of suffering from their mental disorder, they suffer from feeling stigmatized.
However, students who unwittingly suffer from mental illness are often extremely relieved when they hear that the cause of all their never-understood suffering and their difficult life is not them, it is the illness. And when they hear that this illness can be treated, they are also often motivated to undergo treatment.
How about mistaking mental illness for obstacles that anyone might encounter on the path of meditation?
HdW: Yes, that is closely related to this issue of taboo, now in the form of denial. One might think something like this: 'Because meditation is healthy thing to do, the appearance of a mental disorder while on the path must be a healthy thing as well.' Of course we cannot exclude the possibility that at certain advanced level on the path one might go through a state of mind that is similar to (or even the same as) a mental disorder! But let that not be an excuse for failing to treat a student who experiences a manic episode during a long meditation retreat.
What would you like to see happen in the field of mental health care in Shambhala?
It would be great step forward if we could have a mandala wide organized mental health body of psychiatrists and clinical psychologists in Shambhala. Beyond their professional skills, its members would be familiar with our various practices of meditation, and familiar also with the challenges of taking part in long and demanding programs and individual retreats. And they could be recruited to be on call (or even present) during very large programs. But again, our meditation instructors and guides would only know to consult this mental health body and refer to it, if they have at least some knowledge about mental illness and are able to recognize that a student is possibly experiencing mental health issues.
Thank you, Han, for this interview.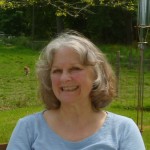 Rebecca Hazell is a Shastri Emerita. An artist, author, and educator, she also edited both the recently released Shambhala Educators Manual, written by Acharya Adam Lobel, and the proposed addendum to that manual, written by Acharya de Wit and Dr. Kolthoff.
Post Tags:
Health and Well-Being
,
Meditation Instructors
,
Mental illness
,
wellness