Tuesday
Scene and Heard
Wedding news: Root and Kluck Exchange Vows
Erin Padma Root and Christopher Eric Kluck married August 29, 2015
Erin Padma Root and Christpher Eric Kluck hosted a lovely weekend in Port Townsend, WA, to celebrate their wedding.  Amid whale watching, touring the quaint Victorian seaport and socializing, over 100 guests enjoyed a cheerful, inspiring event.
On the day of the wedding an outrageous storm hit the Olympic Peninsula; it provided the perfect conditions for the wedding of a sailor.  A drought-ending rainfall, with rainbows across the ocean, left everyone awed by the power of the sea.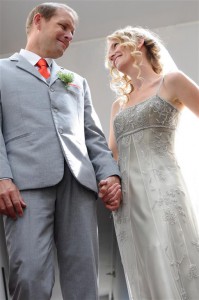 The Shambhalian wedding ceremony was officiated by Doug McCanne and Jay Steward, with very moving personal vows by the bride and groom.  After the wedding and an artful locally-sourced dinner, family and friends danced all night to a rousing authentic  motown band.
The following morning Mr. and Mrs. Kluck were sent off from the pier by many friends  as they sailed away on their honeymoon in calm waters to tour the San Juan and Gulf Islands.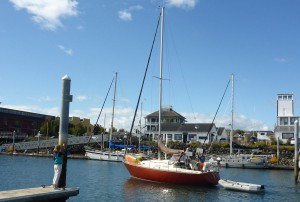 Post Tags:
weddings