Monday
Shambhala News Service
Shastri Nominations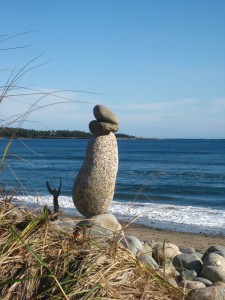 On Shambhala Day the formal process of considering nominations for new Shastris will begin. All members of Shambhala are invited to suggest possible nominees through their Shambhala Centre's Director of Practice and Education, or their Centre Director, by February 2. As Shambhala Groups do not have Shastris, suggestions may be made through a nearby centre. For more information on Shastris, their roles, and how to suggest nominations, please read on.
When you visit a larger Shambhala Centre, you may have encountered a teacher who is called Shastri, Sanskrit for "those who have mastered the texts and teachings." Who are they? Shastris are resident senior teachers in our international Shambhala Centres who have primary responsibility to communicate the Shambhala path, teach programs at beginning and advanced levels, train and mentor emergent Shambhala teachers, and provide path guidance to Shambhala students at all levels. Shastris collaborate with local Directors of Practice and Education in propagating the view of The Way of Shambhala and planning the related curriculum, the selection of teachers, and the enrichment of both the paths of teaching and meditation instruction. They are empowered by the Sakyong, and work closely with Practice and Education Directors and Centre Directors to ensure the integrity of the Shambhala teachings.
With the dawn of 2016, the Shastri program in Shambhala International is now six years old. Our centres are growing, and we are hoping to cultivate additional Shastris who can support our centres and follow in the footsteps of our Shastris who may be stepping down over the next several years. At this time, we invite suggestions for nominations of Shastri candidates for consideration and appointment by the Sakyong in March 2016. Shastris serve terms of three years, with the possibility of renewal.
To make a suggestion for a nomination, please submit a letter to the relevant Director of Practice and Education or Shambhala Centre Director that explains in detail how the individual fits the Shastri qualifications, detailed below.
Individuals will not be informed that their names are being put forward at this time to avoid disappointment if they fail to be accepted. These individuals will, however, be asked if they are willing to have their names put forward should their nominations be accepted and before they are submitted to the Sakyong for approval. Self-nominations are not accepted. Once a list of nominees is assembled, with supporting evidence for the nominations, members of the Shastri Council vet these with centre and regional leadership, Shastris, Acharyas, and international leadership. A vetted list will be presented to Acharya Judith Simmer-Brown, Dean of the Teachers Academy, and Kalapa Acharya Adam Lobel for further vetting, a process through which nominees become candidates on a "short list."
Shastri qualifications: Nominees for Shastri should be active meditation instructors and experienced, accomplished and compelling teachers who are prepared and authorized to teach the Way of Shambhala curriculum, with its unique pedagogies and the teachings of basic goodness and enlightened society. Experience in teaching buddhadharma is also a plus. Shastris are especially committed to skillfully mentoring other—experienced as well as emergent—teachers and maturing the teaching mandala in their Centres. They are dedicated practitioners who have been to Vajrayana Seminary (or Sacred World Assembly), who have received the Rigden Abhisheka and are now Werma practitioners on the Scorpion Seal path. They have excellent discipline, personal ethics, and respect of their communities. They must be dues-paying members of their Centres.
Shastris combine practice, study, and service in their daily lives. Shastris are committed to the Sakyong as teacher and monarch, and are fully prepared to carry forth his vision in their local Centres. Shastris are willing to receive feedback and are ready to grow and learn in their roles.
The Sakyong is always interested in a balance of students of his father's and newer practitioners, and considerations of diversity of gender, race, ethnicity, age, and languages other than English are always important. They are able to work well with others in the sangha, government, and military, and to represent the Pillar of Practice and Education along with its Director. The Sakyong is also interested in Shastris who have worldly accomplishment and career, demonstrating how to carry the Shambhala teachings into their daily lives.
Post Tags:
Shambhala News Service