Tuesday
Featured Stories
Don't Give Up On Yourself, Part 2
Practice instructions for meditative tools to support the self-care of caregivers
by Andrea Sherman and Marsha Weiner
photos courtesy of Joey Johannsen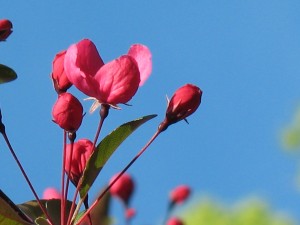 As practitioners who are also caregivers, it is important to remember; don't give up on anyone, including yourself. You can turn to the dharma and discover tools to cultivate balance and equanimity, to mitigate burnout. Here are some tools that we have found to have exceptional benefit for caregivers.
Meditation: Meditation practice, particularly tonglen and metta (Loving Kindness) meditation are excellent self care tools for caregivers.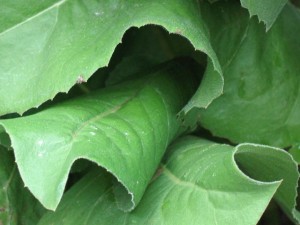 Tonglen. Helplessness is an aspect of caregiver burnout. Being close to someone in pain, and using all your skills and knowledge to alleviate their pain, to no avail, can create a sense of helplessness. Don't give up on yourself. Tonglen practice can transform that sense of helplessness.
First, connect with the suffering. Identify it. Acknowledge it; breathe it in.
On the exhale send peace and compassion to the person in your care.
Tonglen practice dissolves the tightness constricting your heart. As you continue, the sensibility may shift, and you may become aware of your own pain and discomfort.
Like sea anemones that filter the ocean water, tonglen filters the air. Breathe in pain, breathe out peace and compassion, so the person you are caring for can relax and open to their own experience.
Though you cannot remove their pain, you are no longer trapped in a sense of helplessness because you did not give up on yourself. You are practicing tonglen.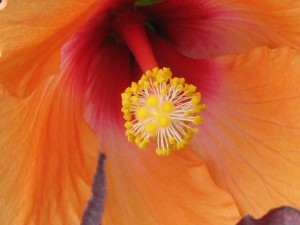 Metta.  Metta meditation begins with sending loving kindness to yourself; it then rolls out to include sending loving kindness to someone you have unconditional love for, then to include someone you have neutral feelings towards, and next to someone with whom you have conflict. All three are aspects of feelings we can have for the person in our care.
It is not unusual to feel resistance with sending loving kindness to oneself. Sending kindness to oneself can be especially difficult for caregivers who, after all, are oriented toward caring for others. That is precisely why metta practice is so valuable for caregivers.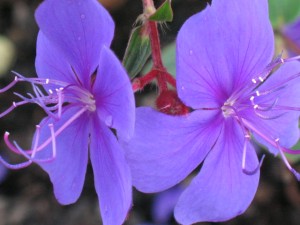 If you explore metta meditation and experience resistance, please continue. Cultivating loving kindness for yourself will not take anything away from the care you are giving. To the contrary, loving kindness for yourself will increase your resilience and your ability to give the best care possible. Metta is a gentle way to not give up on yourself, and can transform your experience as a caregiver, paving the way to experience the spiritual fruits and rewards of caregiving.
Gap Practices: We've developed a series of "gap practices," making use of small gaps of time throughout the day for self care.  Sometimes it just takes a moment to not give up on yourself. Here are a few gap practices for you to try:
Catch Your Breath
To cultivate inner harmony and presence.
Bring your attention to your breath; as it is.
Continue to gently inhale and exhale.
Become aware of the sounds around you.
Take a moment to be present.
You can Catch Your Breath any time: when sitting at the bedside, while stuck in a traffic jam, while waiting.
Open Sky 
To open to spaciousness, to dispel feeling crushed by the stresses of caregiving. Best done outside, but could also be practiced inside.
Sitting or standing, inhale and look up at the sky – let the sky fill your vision.
Exhale and allow your thoughts to dissolve into the open sky.
Inhale, expand your view.
Exhale. Let go.
Smile. Allow yourself to recognize the spaciousness.
Hand on Heart – feel the love
To honor your feelings: that's a good place to begin, and to end (and to experience in between.)
Stand or sit quietly.
Tune into your breathing.
Reach your arms out to the side; bring them overhead until the palms of your hands meet. Move your hands slowly downward until they are in prayer position in front of your heart.
Unclasp your hands. Place your palms over your heart.
Feel the warmth. Feel the love.  Let kindness into your heart.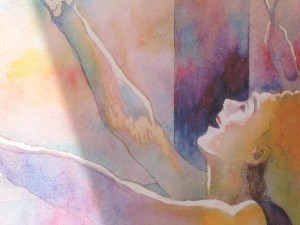 Practiced over time, exercises such as these can cultivate your emotional resilience. Without turning away from the pain you see and feel as a caregiver, these approaches give you the space to experience the transformative change that caregiving makes possible. Caregiving is not only a gift to the person receiving your care; it can also become a gift of spiritual growth for the caregiver. Just remember: don't give up on yourself!
Andrea Sherman and Marsha Weiner created Seasons of Care, a selfcare program for caregivers using the contemplative and expressive arts. They are currently working on a book about harvesting the spiritual fruits of caregiving.  Andrea is on the Shambhala Working Group on Aging and Co-Chairs Conversations on Aging at NY Shambhala.  Marsha leads informal meditation groups, including groups for people in recovery. 
Post Tags:
care for the caregiver
,
care giving
,
met
,
metta