Saturday
Featured Stories
Sacred Nature at Snake River
Connecting with nature from inside brings a moment of direct awareness
by Steven Bulleit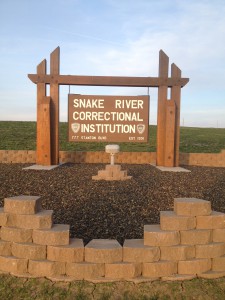 As soon as I walked through the door, I could tell this evening was going to be different.
The Rigden group, as we had begun to be called, gathered in the prison chapel for our weekly study class. We had recently sat for a weekthün and were completing a modified The Way of Shambhala course in preparation for an upcoming Rigden weekend. Our usual arrangement of facing rows of meditation cushions had been supplanted by a simple circle of cushions in the center of the room.
The twenty of us sat quietly, curious about the new arrangement. Looking around at each other, there were smiles as we recognized that all of our members were now fully in view.  This new-found ability to see one other unifed us. A shared space was created, sufficient for this ragtag cadre of prison meditators to set aside their differences.  With renewed spirit, we could see ourselves as fellow sojourners with common aspirations and purpose.  We saw that our mini-sangha was a continuous thread of basic goodness with which our communal humanity was woven.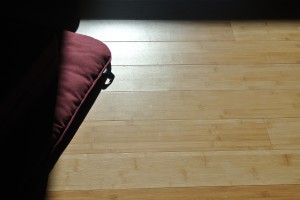 As our meditation period began, the mid-evening sun shone through one of the few small windows in an otherwise all-concrete wall.  A small square of light fell almost directly into the center of our circle.  As our meditation progressed, so did the passage of the light across the random pattern of the carpet.  Watching, moment by moment, I could just detect its advance.
For something so seemingly ordinary, I was fascinated by its implications.  While literally imprisoned within concrete and steel, I was still discerning the rotation of the planet on which we all reside, in relationship to the steady luminous sun.  I felt a deep connection to the Earth, for as immovable as the mountains and canyons seemed to be, they too are a part of the swirling tableau we all share.
In a few days, the Rigdon weekend arrived.  A common theme was our connection to the Earth; nature holds an inherent sense of basic goodness, an "as-it-should-be" way of being.  And as our connection to nature deepens, we learn to directly experience life in all its vast and frenetic splendor.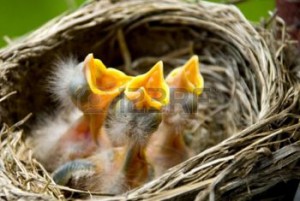 During a discussion group, one of our treasured volunteers, Skylar, began to speak, and then hesitated.  When encouraged to continue, she admitted she had wanted to ask about our own connection to nature. But because we are all in prison, she felt it might be an awkward topic to broach. What happened next was an unexpected outpouring of stories.  One man shared seeing a nest tucked inside the razor wire with the birds coming and going, raising their young.  Another told how he saw tiny, furry moles in the scrub, kicking out dirt from their holes and skittishly sticking up their heads.  A common experience was of sitting on the grass in the yard feeling the earth below and sun's warmth above, seeming for a moment that we could be anywhere.  I shared about the spot of sunlight that had been traversing our meditation circle a few evenings ago, and to my surprise, almost every head nodded in communion.
These were not dry recollections; everyone related their experiences with heartfelt gratitude for still having these moments of spontaneous grace, for waking up to our lives by tuning in directly to what's around us.  For several of us, our voices broke during our sharing. Skylar and our teacher, Chaplain Trime Persinger, also connected with and felt these expressions of our sad and tender hearts.  Their tears flowed freely, along with some of ours, as our space was infused with an intimacy rarely found in the prison environment.
Everything passes on, and this moment was no exception.  Yet our discussion served to bond us together more closely as warriors-in-training.  When we acknowledge our deep connection to and inherent need for nature, we learn to just be in the moment, experiencing all our senses.  As the Sakyong tells us, there is the principle of the sacred in nature, of magic in all that surrounds us.
We can develop a deeper faith in basic goodness, learning to trust in the openness of the possibilities presented to us.  The tiger's contentment and the lion's joy more naturally manifest when we dare to experience the entirety of our world.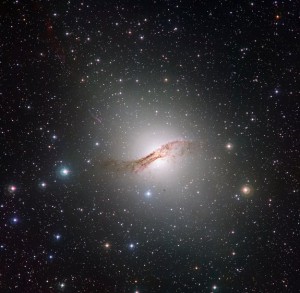 For myself more recently, another experience of nature stands out. Because of a job change, I ran an errand to another building at 6:00 one morning.  For the first time in almost ten years of imprisonment, I looked up to see twinking, pre-dawn stars in an almost pitch black sky.  I paused in awe and apprecation for all that my life offers in its triumphs and struggles.  Just as it is right now—even on the wrong side of the fence.
Steven Bulleit is a founding member of the Snake River Meditation Group, the only prison-based Shambhala group, let by Chaplain Trime Persinger.  Before prison, Steve was a mechanical engineer, active in progressive churches and the gay community.  Currently he participates in several choral and instrumental music groups, in addition to writing music for a small-but-mighty Shambhala choir!
Post Tags:
nature
,
prison dharma
,
prison program