Saturday
Arts and Poetry
2016 Shambhala Day Poetry Contest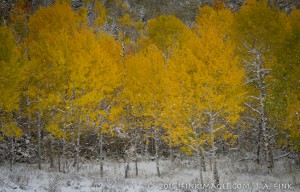 This is the third year that Poetry Space has had the privilege of coordinating the annual Shambhala Day Poetry Contest. Sadly, it's also the first time that we blew it, failing to get the winning entry to the Office of the Sakyong in time for inclusion in the broadcast. Obviously, we were heartbroken when we found out this had happened. A simple human error, but unfortunate nonetheless.
In any case, it was a lovely contest with entries from across the US and Canada as well as England, Germany and Spain.
Below is the winning poem as well as two runners up selected by the judges.
Also, stay tuned for Part II of Poetry Space and the Shambhala Day contest — we want to share with you an entry that arrived long after the submission deadline, but one which the editors felt deserved to be heard, for a rather different reason…
With gratitude for all those who submitted their work…
The winning entry:
Shortly after she died
Mary tied the corners of my mouth to my heart.
Now, whenever I smile,
Vast and brilliant chambers
Of the world's sad beauty
Are unveiled.
–Jon Ransohoff
Berkeley California
The Runners-Up:
Weekthun Day 6 (Karme Choling, March 2015)
At noon the sun had warmed the road enough to melt a stream down one side.
At dawn it had been frozen as hard as good Vermont stone.
Tonight it will freeze again.
"Pay attention," the chickadee called to me, "the day after tomorrow you will make the long drive home."
–Thomas Hunter
Ridley Park, PA
We
Our breath, leading
Our mind, inward
Our heart, outward
Ourselves, being
Our basic goodness, understood
–Jasmin Stoffer
Fall River, Nova Scotia
Post Tags:
Poetry Space