Sunday
Featured Stories
New Dawn for Business in Austin
An invitation to participate in the Awake Business Conference, coming in the spring of 2017 
by Iektje Stephens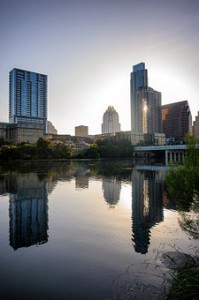 The year of the Fire Monkey will be a busy year for the Shambhala community in Texas as we prepare for the Awake Business Conference. This will take place from March 30 through April 2, 2017, and the Sakyong will be presiding.
The Awake Business Conference takes the mindfulness revolution to the next level by joining with the movement of visionary companies who want to harness the power of business to create a better world. The goal of the Awake Business Conference is to bring together thought leaders, experts, business executives, visionaries, and entrepreneurs. We will inspire each other and share ideas about how we can bring out the best in humanity so that we can create a peaceful, harmonious, prosperous, and sustainable future for all of us and for our planet. Business has the potential to be a powerful catalyst for creating enlightened society.
We find ourselves in a time of turmoil and change, faced with great problems: global climate disruption, polarization of wealth and increasing inequality, war, the loss of trust in major institutions—government, corporations, and banks—, and health crises, to name a few. Although the problems we face are daunting, this is also a time of great opportunity. We are on the cusp of major fundamental changes in human society. It is an amazing time to be alive.
In the past decade or so a new movement in business has been stirring. There is an awakening happening in the business world that has given rise to companies and organizations that want to harness the power of business to create a better world. The goal of the Awake Business Conference is to provide an environment for all these like-minded organizations to come together and form a larger community for change. Sadly many people have never heard of organizations such as B Corporations or Conscious Capitalism. By hosting this event with high-profile speakers for a large audience we will shine a spotlight on these organizations and make sure they will become widely known. Ultimately we want to create a real paradigm shift—a global awakening of business.
We have an amazing lineup of keynote speakers. The Sakyong will be the host and headlining speaker of the Awake Business Conference. Joining him will be Dr. Lynn Stout. She is the Distinguished Professor of Corporate and Business Law at Cornell University and an internationally-recognized expert in corporate governance, financial regulation, and ethical behavior. For more information please see her bio on our website.
Returning to speak with the Sakyong will be philosopher and visionary Charles Eisenstein. He is a speaker and writer focusing on themes of human culture and identity. He is the author of several books, most recently Sacred Economics and The More Beautiful World our Hearts Know is Possible. See his bio here.
Raj Sisodia is the co-author of Conscious Capitalism with John Mackey and a thought leader in the Conscious Capitalism movement. He is the FW Olin Distinguished Professor of Global Business and Whole Foods Market Research Scholar in Conscious Capitalism at Babson College. He is also Co-Founder and Co-Chairman of Conscious Capitalism Inc. See Raj Sisodia's full bio here.
Michelle Maldonado is a former attorney turned business leader with more than two decades of experience across the technology, legal, education, and non-profit communities. She brings compassion and wisdom cultivated from her professional experience and over 30 years of meditation practice to her work with teams and organizations to help them lead with focus, resiliency and sustainability. See Michelle's full bio here.
Bruce Dickinson is the lead singer of the legendary band Iron Maiden, as well as a commercial pilot, entrepreneur and creative business thinker. Bruce was a pilot and Marketing Director for Astraeus Airlines, he founded the company Cardiff Aviation, and is involved in an airship venture to manufacture lighter than air hybrid transport aircraft, known as the Airlander. This vehicle has tremendous potential for environmentally sustainable air transport. See more about Bruce here.
Additionally the Awake Business Conference offers a rich variety of breakout sessions with high caliber presenters. See more about our program here. Tickets will be available in April, 2016, and stay tuned for the early bird discount for Shambhalians.
To stay posted on developments check our website awakebusiness.org and like our Facebook page and be sure to save the date: March 30 – April 2, 2017. If you would like more information, or help out, contact us at [email protected]
Post Tags:
Austin TX
,
B-Corporations
,
Bruce Dickinson
,
business
,
Charles Eisenstein
,
conference
,
Conscious Capitalism
,
Lynn Stout
,
Michelle Maldonado
,
Raj Sisodia
,
Sakyong