Friday
Uncategorized
Masculine and Feminine
An examination of dissent as it relates to concepts of masculine and feminine in Shambhala culture
Column: Critical Intent
by Larry Barnett
Both American and Shambhala culture are value-laden, and their differences sometimes come into uncomfortable contact; at this edge dissent arises. How does Shambhala culture, steeped in feminine principle, work with forms of dissent encouraged in an American culture steeped in masculine principle?
To answer this question it's helpful to examine and understand the roots of each culture, but the method of observation itself — the point of view — in part influences the nature of conclusions. A utilitarian, "needs-oriented" approach often dominates cultural analysis. In America, the idea of satisfying identified "needs" finds its complement in the idea of exercising identified "rights," and from there the idea of dissent naturally emerges. Thus the American focus on values associated with freedom and individualism gives rise to the right and validity of dissent.
Alternatively, I suggest that using a "values-oriented" approach in examination — which shifts the analytical perspective — will prove more useful. Cultural values actually are the ground of all but the most basic biological needs, forming and underlying, in the words of cultural anthropologist Dorothy Lee, a culture's particular "codifications of reality."
In considering dissent within Shambhala — expression, suppression, tolerance, acceptance, and/or encouragement — I've also found it worthwhile to explore the character of both Shambhala and American culture from a psychological-transformational perspective. In his book Masculine and Feminine (Shambhala Publications), Jungian analyst Gareth Hill introduced the terms "patrivalent" and "matrivalent" to capture the psychological workings of what we in Shambhala refer to as "masculine" and "feminine" principles. These are not gender-specific classifications, but rather signifiers that are metaphysical in nature. Hill's terms indicate attraction and attachment to a particular style of feeling, thought and organization within individuals and society.
American culture may be described as primarily "patrivalent," strongly oriented toward manifesting masculine principle. The societal manifestations of the patrivalent masculine principle generally include deep power-based hierarchies, rigid social structures and dependence on written rules of law. Individually, patrivalence encourages a sense of autonomy, relies on competition, rewards self-direction, attends to personal needs and initiative, stimulates individualism, and supports the exercise of "rights," including dissent. In its unhealthy, exaggerated aspects, this orientation can result in suppressing sympathetic feeling and empathy, increasing scapegoating, promoting violence, and encouraging actions of unrestrained greed.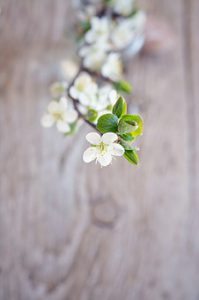 Shambhala culture generally manifests a strongly "matrivalent" feminine principle: a political and social orientation favoring unity, inclusiveness and societal cohesion, with less reliance on deep hierarchy, more emphasis on group welfare rather than that of the individual, and dependence upon intuition, convention and ritual rather than written rules of law. Individually, matrivalence encourages empathy, reinforces tribal relationships, promotes cooperation, employs joint problem solving, and values consensus, generosity, and awareness of the common good. Its unhealthy, exaggerated aspects can include smothering of personal initiative and discouragement of individual actions perceived as harmful to group cohesion, such as dissent.
These are, of course, highly simplified summaries of complex psychological/social structures. Hill suggests that each of us traverses a path continuously drawing us through the expression of both masculine and feminine principles, including their healthy and unhealthy aspects, in an attempt to establish a place of psychological equilibrium. Collectively, society traverses a similar path towards equilibrium, and thus we see swings in American social policy between "welfare states" and "free markets" for example. In Shambhala terms, we might see these societal swings as manifestations of the ebb and flow of confidence in basic goodness.

Coming back to the topic of dissent, I would propose that in general terms, Shambhala's matrivalent cultural values are bound to generate dissent because they are embedded within the larger, primarily patrivalent American culture and its values. Those of us who have been raised in America have absorbed many of its cultural values, including its corresponding behavioral emphasis on personal freedom and dissent. Tellingly, America's patrivalent values are conveyed in the triad of "life, liberty, and the pursuit of happiness" while Shambhala Buddhism's matrivalent values are conveyed in the triad of "Buddha, Dharma, and Sangha." There is a reason the Dorje Dradul moved Shambhala's capital out of America to Halifax, Nova Scotia.
There's no escape from the reality of cultural difference, or the tensions it creates. As people are exposed to Shambhala's matrivalent culture they will naturally encounter the ways in which Shambhala's cultural framework comes into contact with the larger and more dominant patrivalent American cultural framework. If intellectual or emotional discomfort arises, which it often does, an evaluation of this experience leads to inner and outer questions about one's feelings, preferences and opinions. If voiced, these questions may be heard by others as forms of dissent.
There are those who come to Shambhala carrying the wounds of serious trauma with them, people who have suffered physical or psychological abuse, or who struggle with various forms of emotional instability such as depression, addiction or severe anxiety. This sort of situation often prompts forms of dissent which are far more personal rather than cultural, and these forms often pose challenging circumstances requiring special identification and expertise.

Ultimately, no precise formula exists to resolve the challenges of dissent, particularly when one adds ethnicity, sexuality and economic diversity to the mix. To impose a set of fixed rules governing dissent within Shambhala would be resorting to a formulaic, patrivalent solution. Merely dismissing or "tolerating" the issue as a matter of individual personality quirks runs the risk of absorption within a matrivalent solution. Ultimately, given our mix of cultures, the best and most workable approach to engaging dissent is one of openness and curiosity.
It might be said that curiosity and active listening are matrivalent functions, and I think that's true. Our patrivalent American culture will, I believe, benefit from an infusion of more matrivalent activity. Within Shambhala, our training is oriented in this direction, both towards ourselves and others.
Thus, when it comes to dissent, the opportunity exists to be neither merely tolerant nor actively hostile, but to be curious instead — to use our training in examining our own reactions first, identifying and acknowledging them. In doing so, we develop the capacity to identify and acknowledge the feelings and experiences of others. Engaging with dissent in this way will not resolve all its complexity or issues, but does carry the potential to incorporate dissent into our ongoing — and lifelong — practice of learning to work with difference.

Larry Barnett is Shambhala's former Director of Communication, a past Center Director and a past SMC Board Member. He lives with Norma, his wife of 40 years, in Sonoma, California. Larry has two children and three grandchildren.
Post Tags:
dissent
,
feminine principle
,
gender roles
,
identity
,
masculine principle