Wednesday
Community Articles
The Earth is Heating Up
With global warming happening, and happening so fast, what's a Shambhalian to Do?
by Emily Takahashi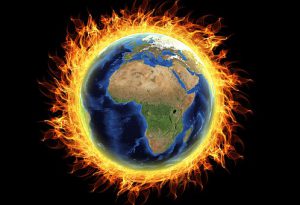 I had a running start on most people on the news that Earth's temperature was increasing, due to the burning of fossil fuels.  In the 1970's, when I was still a teenager, my dad, Charles David Keeling, told me about it.  He would know.  His life's work was measuring global carbon dioxide levels.  Methodically, year after year from 1959 until his death in 2005, he plotted the inexorably upward-rising graph known as the Keeling Curve, which gave us an undeniably grim visual depiction of something we could otherwise not see or feel.  Carbon dioxide levels have been increasing exponentially fast, especially in the last 50 years.
Except now, after he's gone, we are beginning to see and feel the effects of this set of data points.  It's not even news any more when, month after month, the global temperature breaks its own record for being the hottest yet.  We are used to headlines like: "Hottest Ever June Marks 14th Month of Record-breaking Temperatures," "Global Warming in 2015 Made Weather More Extreme and It's Likely to Get Worse," or "China, Sweltering, Doles Out Subsidies for High Heat."  And we are constantly learning about effects such as these: "Global Warming Cited as Wildfires Increase in Fragile Boreal Forest, Scientists Say," "How Climate Change Could Make the Ground Collapse," or how about "Bleaching May Have Killed Half the Coral on the Northern Great Barrier Reef." All the usual extremely alarming news that makes us want to believe this is all just a bad movie, and we think we have the luxury to turn it off and go back to our normal lives.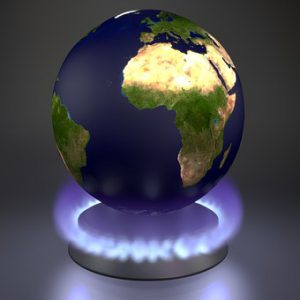 Except we can't.  People have been talking about the "new normal," which is odd because it doesn't actually exist.  There is no normal.  The Great Unraveling that ecologist/activist Joanna Macy describes in her book "Active Hope" is already underway, with enormous consequences for all of us.
Okay, you've heard all this before.  We got the message that the world is going to hell in a handbasket.  Now, as a Shambhalian, what to do?
Of course the answer to that is very much an individual one.  You may believe it's time to meditate more, and that simply touching basic goodness is the sanest, most beneficial thing we can do.  You might start a discussion group and talk about climate change.  You may decide to join an activist organization, or write letters to apply some pressure on politicians for implementation of earth-sustaining policies.  You may examine your household use of fossil fuels and take steps to reduce your carbon footprint.
All of these are worthwhile steps, especially when taken together.  In Boulder we decided the time was Now for engaging directly with this extremely unnerving question.  This August 12-14, the Boulder Shambhala Center will host, for the first time, a symposium entitled "Living Beyond Hope and Fear: Social Confidence and Climate Change." We invited Acharya Adam Lobel and activist Meg Wheatley to spearhead the plenary sessions, and then we were off and running.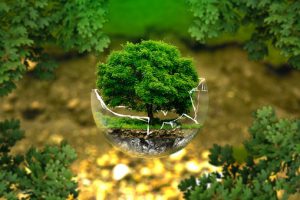 Boulder is rife with ecologists and eco-activists of all kinds.  We probably have the highest per capita population of climate scientists, many of whom work at the National Center for Atmospheric Research or the National Oceanic and Atmospheric Administration.  We have a progressive city government with a Climate Action Plan that serves as a model for cities across the country.  We have a massive state university hosting numerous nationally-known events such as the World Affairs Conference and the Bioneers Conference.  And of course Naropa University has long been in the forefront of inspired efforts to integrate paths of personal and societal transformation, including its pioneering Environmental Leadership program and the founding of the Joanna Macy Center.  All in all Boulder is home to over 800 climate change organizations.
And, in our region along the Front Range, we are the largest Shambhala community.  This is a happy convergence of auspicious coincidence.  The symposium is a perfect opportunity for us to invite local scientists, activists, artists, agriculturalists, faith leaders, business owners, city council members, elders, millennials, meditators, marijuana smokers, contrarians—everyone, including you—to the "village square" to talk about this situation we are all in together.  And, as host, the Boulder Shambhala Center is inviting society in to take a look at our hopes and fears, and to learn how we might rouse a collective social confidence not only to face our world, but to co-create it.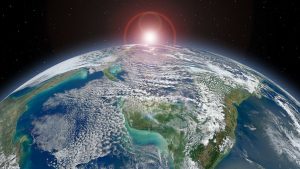 In "The Shambhala Principle" the Sakyong talks about how everything we engage in is a ceremony.  "When a group of individuals decides what is real, and then brings that decision into a collective ceremony, this becomes social reality."  Some ceremonies are better than others.  The ceremony of burning fossil fuels for our energy needs is not a health-giving ceremony.  We need new ceremonies, ones that work with the natural systems of our planet to rejuvenate and protect it, in place of ones that destroy it.  How about social ceremonies that harness the solar power of the Great Eastern Sun, for example.  What would that society look like?
Ms. Wheatley and Acharya Lobel will hold a plenary session on Friday evening.  On Saturday we will hold ten breakout sessions, covering topics such as climate justice, carbon sequestration, eco-art, local activism, intergenerational activity and education, food justice, permaculture, and household renewables, to name just a few.  We will hear from members of the Earth Guardians, and of 350.Colorado, as well as the City of Boulder, the National Center for Atmospheric Research, Growhouse, the Lakota tribe of Pine Ridge, South Dakota, and others.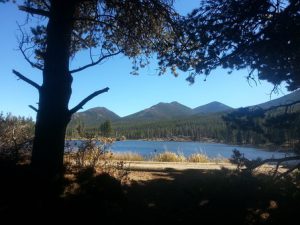 On Sunday morning we will explore the great outdoor world that is the heart center of our weekend.  Guides experienced in drala and nature sensing, biomimicry, and herbology, will offer walks in the beautiful environs surrounding our Center.  In the afternoon the Rev. Fletcher Harper, Executive Director of Greenfaith, will moderate an interfaith panel to explore the topic of hope and fear, as seen through the eyes of different faith traditions.
And, of course, because it is Shambhala, we will celebrate throughout with good food and plenty of chances for conversation.  The Sakyong has encouraged us to "turn the flower of meditation outward."  The symposium "Living Beyond Hope and Fear: Social Confidence and Climate Change" is another compelling opportunity to do that.  We invite you to be a part of it.
Editor's note: For more information on this symposium, please visit the website www.livingbeyondhopeandfear.com, or the Facebook event page https://www.facebook.com/events/968843326562134/. If you're not able to attend in person, keep an eye on these pages for possible online programming offered as part of the conference.
Post Tags:
Boulder
,
climate change
,
environmental activism
,
Environmental Initiatives