Saturday
Practice Centres
Summer Heat at Windhorse
Reflecting on hot weather and the wisdom of simplicity, at Windhorse Retreat Center
by Susan Firer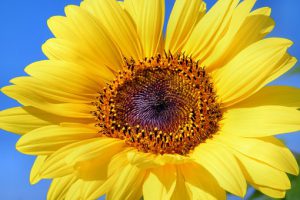 We have just experienced about a week of hot and muggy weather, and it took me right back to being a kid on summer break – just hanging out with friends, going to the park, playing kickball in the parking lot across the street and 'kick the can' in the evenings! The thickness of the warm air and the smell of growth has been soothing. On the other hand, I am concerned about visitors and participants coming to Windhorse for programming during these hot spells, and sometimes I obsess about how folks will handle the heat without air conditioning. Personally, I am okay without it, but I know that the humid air can be quite oppressive for some. Regardless, the Windhorse building (bio-shelter) is what it is and it does not really allow for air conditioning, so on some level my worries are of no matter…but still I worry.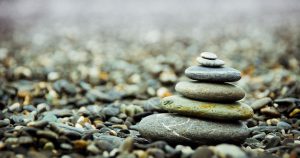 Although there is much to do to run a regional retreat center on behalf of Shambhala, and I could devote every minute of my waking hours on the concrete tasks of it, still I feel that the bottom line or the ground of it all is simplicity and letting go. Sometimes when I am most stressed out about what to do about the heat to make people more comfortable, the simple message of reality brings me back. Stay in the present, allow space, and act when action is necessary based on wisdom and compassion. These are the simple teachings that guide me.
I will end with some words from my teachers, Chogyam Trungpa and Sakyong Mipham:
"In twentieth-century society, the appreciation of simplicity has almost been lost. From London to Tokyo, there are problems with trying to create pleasure and comfort out of speed. The world is mechanized to such an extent that you don't even have to think. Casualness has become increasingly popular, because people think in terms of efficiency rather than appreciation. The reality of the world is something more than the life style that the twentieth-century world has embraced. Pleasure has been cheapened, joy has been reduced, happiness has been computerized. The goal of warriorship is to reconnect to the nowness of reality, so that you can go forward without destroying simplicity, without destroying your connection to this earth." from Shambhala: The Sacred Path of the Warrior, by Chogyam Trungpa Rinpoche

---

"Windhorse of above, grant my mind appreciation. May I be present now." Sakyong Mipham
---
Windhorse (lungta in Tibetan) is the innate ability to attain success that occurs from acting virtuously; the element that emerges when we engage in virtue; life force energy.
---
Susan Firer is a co-founder of Windhorse Retreat Center, and currently serves as its manager.
Post Tags:
lungta
,
simplicity
,
Windhorse Retreat Center