Thursday
Community Articles
Sakyong Mipham in Seattle
Rising to the Occasion: Social Engagement in a Chaotic World
By Shastri Matthew Lyon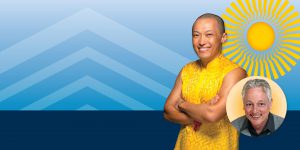 Sakyong Mipham's forthcoming visit to Seattle will focus on his powerful teachings on social engagement from the Buddhist point of view. As the spiritual and temporal leader of the worldwide Shambhala Buddhist community, he has developed a visionary approach to working effectively with the profound challenges facing humanity in these intense times.
Buddhism is commonly associated with mindfulness, meditation, and reflection upon the nature of human existence. Yet there is also a strong emphasis on compassionate action in helping others. The Sakyong's teachings have expanded upon this theme by highlighting the power of social engagement as an expression of the meditative path. "Sakyong" is a title which means "Earth Protector, and in this role he deeply contemplates the true nature of the problems which confront us as individuals and as a global community. From this perspective, what inspiration does the profound Buddhist tradition have to offer us in working with political turmoil, climate change, warfare, and the many other troubling issues of our time?
In his writings and oral teachings, Sakyong Mipham has emphasized that there is a fundamental wisdom available to us which can help us to solve the world's problems. Grounded in the discoveries of meditators over many centuries, this insight about the nature of human life becomes the essential principle, which can inspire us to courage and to victorious positive action. He describes this inherent virtue as our basic goodness – the natural sanity, potential, and worthiness which is at the core of our existence. Even though we seemingly witness aggression, dysfunction, and chaos constantly in our all-pervasive media, when we really feel our deepest heart with mindfulness, we can find a richness of experience, an appreciation of our human life, which connects us with the true power of our nature.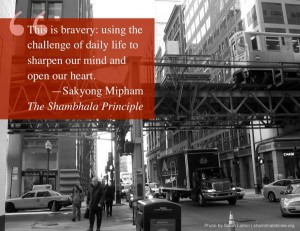 One aspect of experiencing this connection is the natural arising of bravery in working with our obstacles. This kind of courage can manifest in any of us, as it is our birthright, a fundamental virtue. In his book, "The Shambhala Principle" the Sakyong encourages us to see that our personal discovery of basic goodness can bring an expansive energy which motivates us to engage with our world skillfully. This becomes a path which joins compassion with practical effectiveness.
In its highest expression, meditation becomes preparation for action: in cultivating our own sanity and skill, we have something very genuine to offer to our society.
In accord with these principles, Sakyong Mipham has defined a vision and a theme for the Shambhala community: "Creating Enlightened Society". In addition to confronting specific problems in the world, in his view, we also need to create positive inspirational models which can become beacons of sanity for people in dark times. Enlightened society though, is not seen as a utopia where all is harmonious. Rather it is a society founded upon the understanding of the basic worthiness of human life and its potential to create a sane society.
The Sakyong has expressed the unequivocal conviction that a good, strong human society is possible. An essential part of the vision is to provide opportunities for people to experience appreciation for ourselves and for the richness of our world.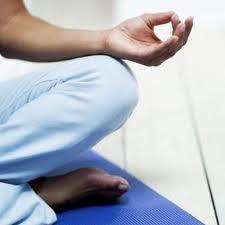 Meditation training in mindfulness and awareness offers a genuine path for personal development, and this training becomes a fertile ground for the seeds of enlightened society to grow upon. As an extension of this, engagement with community activities hones our interpersonal skills and prepares us for good relationships with family, friends, colleagues, and organizations – in short, we find fulfillment in extending ourselves wholeheartedly into all of the complexities of our life. And, this is not always easy.
And so the ideal of the awakened warrior is a major point of inspiration in the Shambhala teachings. Such a warrior cultivates bravery, skill, discipline and wisdom in striving for a more compassionate society, and is fearless in engaging with the problems we encounter.
Sakyong Mipham manifests the qualities of awakened warriorship. As a teacher, a leader in governance, a prolific author, a devoted family man, and a marathon runner, he joins compassion together with strength.
In recent years he has engaged with community leaders in cities like Chicago and Boston to create dialogues about reducing violence. He has established major programs such as Enlightened Society Assembly, and Sacred World Assembly, to promote the practical implementation of the principles of awakened society.
His program in Seattle will continue with this focus on the real, practical potential for a healthy society to develop, beyond merely idealistic or utopian notions. A major key is the common commitment to a vision of the nature of human life, grounded in the experience of our basic goodness. This is a provocative and yet fertile and important exploration in today's polarized world.
He will be joined by Acharya Fleet Maull, who also exemplifies the principles of engaged warriorship. A senior long time teacher in Shambhala Buddhism, he is also a Sensei in the Zen Peacemaker Community of Roshi Bernie Glassman. This is an international movement which integrates Zen with social action and peacemaking throughout the world. He has worked tirelessly for social transformation as a consultant, a leadership trainer, and as a business coach. His Radical Responsibilty program facilitates positive change within individuals and organizations, and his activism extends into his roles with Partners in Leadership, The Prison Mindfulness Institute, and the Center for Mindfulness in Corrections.
In the groundbreaking and seminal event, Rising to the Occasion, we can join together with these influential leaders to spark a flame of inspiration for transforming our approach to these chaotic times.
Post Tags:
Acharya Fleet Maull
,
Sakyong Mipham Rinpoche
,
social engagement