Wednesday
Featured Stories
Genuine, the Podcast
A long-time Shambhala practitioner (and previous editor of the Times) starts a creative new venture 
by Sarah Lipton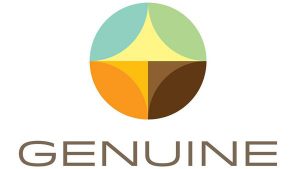 I am thrilled to release this preview episode of Genuine, a fresh new podcast produced by The Presence Point. I'm so happy to be sharing it with all of you, right here at the beginning! The aim of this podcast is to find, harvest and curate stories from around the world that showcase what it means to live a genuine human life, no matter the challenges or circumstances. 
My deepest conviction is that today's society needs us to show up as exactly who we are – that in order for society to flourish and blossom in a way that benefits all levels of society and the planet, we must be genuine. To that end, I am always looking to magnetize moments of genuine presence, to highlight the power of authentic connection, and creating a podcast has been a really satisfying way to accomplish this. Besides, let's face it, this is the real joy of being human!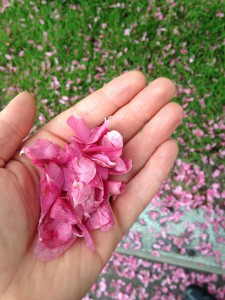 What you are about to hear in this preview podcast episode is a teaser including many of the voices and sounds from the full episodes to come. In speaking with friends – and friends of friends – from my travels around the world, I've learned what inspires them, what sparks them, as well as what challenges and journeys they've experienced along the way. I want to know how they got from where they were raised to the place from which they now live a life based on radical inspiration. The people I chose to interview for this podcast are extraordinary in that they are living ordinary lives, but doing so with insight and genuine expression. In order to create a rich listening environment for you, my audience, I went with my own inspiration as to who in the world would be sparkling examples of living genuinely. In my life, these people are gems, and I'm deeply excited to share them with you now.
Producing this first season of Genuine has been an incredible learning experience. Our sound quality might be a bit rough at times but hopefully you'll find enough value in the rich content to get past a few rough vocals. Despite building this from scratch, like a patchwork quilt, we're striving to bring forth a genuine experience for you.
Again, we're so delighted that you've found us right here at the beginning, so enough talking, let's dive on in! Click here to listen.
---
To support this work (which translates to supporting the childcare providers, marketing agent and audio editors so that Sarah can create this podcast) in bringing voices of Genuine to the wider world. Join the podcast's supporters on Patreon: .

---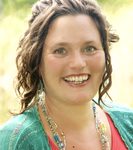 Sarah Lipton is founder and owner of The Presence Point, LLC, through which she offers leadership mentoring to individuals and organizations. Find more of Sarah's work at her website: http://www.thepresencepoint.com/blog/ .
Post Tags:
Authentic Leadership
,
authentic presence
,
presence