Tuesday
Community Articles
Celebrating Candlin
Candlin Dobbs leaves her post with the Shambhala Database, moving into a well-earned retirement
by John David Smith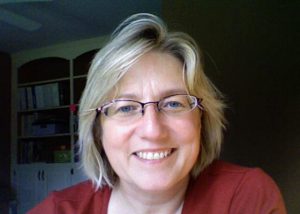 Candlin worked for Shambhala for about eleven years, making many contributions. Initially, she was hired to head the Shambhala Database (SDB) implementation project, to call each North American center and help the leadership start using the SDB. It was a six month appointment that developed into more than two years of work. Then, information technology (IT) became a regular line item in Shambhala's budget, so naturally, Candlin became the project manager, support, and training person for the SDB.  For many people, she was the face of the SDB, helping sort out knotty problems and develop solutions when the SDB's limits were reached.
In Candlin's own words
Q: What was it like at the beginning of your work in this role?
A: When we started, Shambhala International had no single list of the centers, of teachers and administrators, or of membership. Each office (the Sakyong's office, Finance, Practice and Study) kept their own list — sometimes more than one — and the lists were always out of date and out of agreement with each other.  When President Reoch decided to visit all the North American Centers, the hardest part of the project was that there was no current, accurate list of where the centers were and who was in leadership.  This made planning the trip somewhat difficult.
Generally, people don't know this.  They assumed there was a big database in Halifax that knew everything, but we didn't have the staff to keep multiple lists up to date. Until the SDB project, there was no push to have an IT group as part of Shambhala administration, so no one was thinking about how best to manage information.
So, we didn't really know who Shambhala was and what we were up to until the SDB was in place.  It's amazing how far we've come since 2005.
Q: What was your favorite part of the job?
A: Talking to people and helping them with the SDB.  I loved doing online training sessions, showing people all the special features that help local centers communicate with members and manage their classes.  There are so many modifications that we've made to make it work better, to meet the needs of centers and groups.
I have met so many terrific people throughout the mandala.  It has been an honor and a privilege to do this work, to be able to help the community do its work.
It's also been terrific to work with the Shambhala IT folks.   Bernard and Ed Keizer are wonderful, as are the other Shambhala IT colleagues, and also all the various volunteers that we've had involved over the years.  And all the special folks in the Shambhala administration. What a bunch of delightful people, quirky, energetic, and wonderful in the way they've brought their practice right into working together.  More fabulous people than I could name.
Q: Any words of wisdom as we move forward with communications and technology in Shambhala?
A: We can't forget the importance of having real people who can answer calls and emails.  It's crucial that we have people to explain things, to talk about and resolve concerns and problems.  No matter how well-designed technology and websites are, there are always humans for whom that technology doesn't work. People who have to have a conversation to help them get what they need.  And being the human whose job it is to help can be so much fun!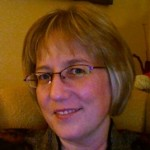 The Sakyong once said that in this work, it's a mistake to think of oneself as a "problem solver" because no matter how many problems you solve, there will always be another. In the end you will just be exhausted and sick.  If you think of yourself as primarily helping people, rather than solving problems, then you can do that every day, and at the end of each day feel that you've been successful.
I tried to do my work with that in mind, and took great delight whenever I could help someone.  That's what I'm going to miss the most.
---
Stepping down
Last year Candlin stepped down very reluctantly from her position due to an intractable chronic migraine that Western medicine seemed unable to resolve.  She is currently improving very slowly thanks to the Chinese herbs prescribed by a Vietnamese doctor.
Praise from friends and colleagues:
"I was always very touched by Candlin's personal and emotional engagement in her work.  It wasn't just work for her. She brought a very authentic and genuine part of her heart and personality to her position" – Paweł Molenda
"Candlin is a professional technical writer, and with those skills she helped to translate technical terms like mysql database and php user interface into terms, emails, documents, and coaching to help people from all the centers understand and work with the SDB. She did this with lots of patience and cheerfulness." – Louis Kirouac
"Candlin's work with technology was an expression of warriorship in the world. Inspiringly cheerful while clarifying all the confusion. The way she worked with technology — as a way of opening doors for people — was completely inspiring." – John David Smith
"Candlin, come back! " – Bernard  
"For more than ten years, Candlin has been one of the often unseen but irrefutably essential forces behind the continued functioning of Shambhala. Her unshakable conviction in the power of data and systems to make the impossible vision of enlightened society possible has allowed the mandala to grow and develop in an interconnected and semi-coordinated way. Her skill as a translator between the technological wizards and the neophytes among us facilitated development and ongoing improvement of the mandala's communication–in ways that directly addressed the needs, requests, and imaginations of Shambhala centers and leaders worldwide, whether they knew it or not. At a personal level, my relationship with Candlin throughout our years together was one of the most supportive, inspiring, and all-accomplishing ones that I experienced in Shambhala–we sure got a lot of good work done together. I send her all my love and good wishes for whatever she chooses to do next." – Anna Weinstein
"With graciousness, devotion, dedication, and infinite patience, Candlin has carried the weight of the Shambhala Database in her arms for a very long time. Rigorous, well-organized, logical: these are the talents she has brought to bear, alongside loyalty to her co-workers and the Shambhala lineage. And all this while being good-natured, flexible and kind. I simply cannot imagine that the SDB would be as well-established as it is today had it not been for Candlin Dobbs. Shambhala has not been lucky to work with her, Shambhala has been blessed." – Larry Barnett, Communications Director (Retired)
"It is one thing, to make a technology tool, it is entirely another to get people to actually use it!  Candlin worked diligently with each Shambhala center in North America to bring them on to the Shambhala Database. One by one she taught and trained Shambhala centre members making sure they were comfortable in making the transition to using an online database.  I recall that was a really big deal at the time.   If it were not for her efforts, I don't think that we would have such a unified mandala today. She has always brought such heart, playfulness and honesty to her work. I look back on many moments of strategizing, problem solving and laughter together." – Cameron Wenaus
---
All who have had the pleasure of working with Candlin will miss her very much, and wish her all the best in her well-earned retirement. And as for the many who have benefited from her work with the Shambhala Database, and from her leadership in information technology for Shambhala, we also offer our our best wishes, with much gratitude and appreciation.
Post Tags:
communications and technology
,
retirement
,
Shambhala Database