Thursday
Opinion Pieces
Meditation in Your World
Experiencing the power of meditation to change our everyday lives
by Susan Firer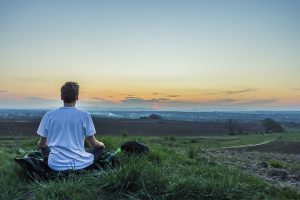 I thought I'd start with some words from The Shambhala Principle, a book written by my teacher, Sakyong Mipham. The chapter titled "Shifting Global Values" starts off with the Sakyong talking about the day his father  said to him that it was time he start learning how to meditate. The Sakyong asked him why and he said, "To discover the power of the mind." He told his son that meditation would provide a way to take responsibility for his own thoughts and emotions.
As I look back to the time I was first introduced to meditation in 1995, this is what I was looking for. I was hoping that meditation could get me out of my head, and make me less self-conscious and nervous. Happily, I feel like my meditation practice has indeed helped me to become more grounded in the present moment rather than worrying about things that hadn't yet happened or things that had already happened–things that I was regretting or punishing myself for. I also found that it was up to me to become more kind and available to myself as well as to others.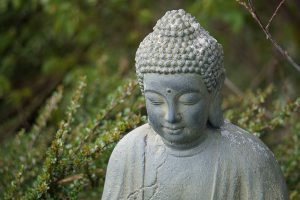 In the same chapter the Sakyong says that one of the words for meditation in Tibet means 'familiarity' – becoming familiar with something. He goes on to say that as humans we are always becoming familiar with something, so in a way we are always meditating! My teacher grew up as a Buddhist, and said that part of this upbringing is regarding the thinking mind as being fairly neutral: "a space in which we can have good thoughts and bad thoughts." He went on to say that even at a superficial level, those thoughts and feelings have a tremendous impact on our lives.
One example he gave was when we feel we've been wronged by someone or something, this feeling of being wronged can lead to a lifetime driven by feeling the need for revenge. On the other side of the coin, a moment of experiencing kindness and care might foster a life motivated by gratitude. I find, from my own experience, that this is true.  I've spent countless hours and days holding onto words that someone said to me that made me defensive or angry – days thinking about what a jerk that particular person was for making me feel bad about myself!  In truth, it was I who continued that train of thought.
I became very familiar with my feelings of being wronged and out of that came irritation, anger, self-righteousness, and pain.  It clouded my view for days. This was my meditation/contemplation! It took me away from experiencing the present moment because I was trapped in the past.  This is not to say that we should ignore our feelings. But we do have to own them and look at them, in order to learn more about ourselves and how we interact with our world.  What the Sakyong said he ultimately learned from his meditation practice was that "the human mind has the ability to determine the outcome of everyday; once the mind has decided to do something, life is what follows."
Another way to look at meditation is explained in this same chapter: "In meditation, we are exploring how our mind really feels, unconditioned by family, education, friends, culture, and even our concepts about meditation. Resting in this space is self-empowering minus the ego." I find that I am constantly balancing who I am (individually) and what I know (or what I think I know) about myself with how I am viewed by my family, friends, acquaintances and society in general. I am an individual and I am also a member of society. I need and want community. I want to feel connected and valued. I want to be of benefit to those I encounter, and I don't want to be taken advantage of either. I think this is not unique to me. It is part of being human.

I have found that my meditation practice (also called mindfulness or awareness–in fact there are many words used to describe this process of getting to know our internal makeup) helps me stay balanced. It helps me see when I am (pardon the language) full of shit ,and when I am coming from a place of wisdom and insight.  It has helped me to stop blaming others for my own feelings. It has helped me to become more gentle and less heavy-handed with myself. I am less willing to disparage myself and others. I feel that through my meditation practice, as I begin to understand myself better, I can't help but understand others better too. We all have the same tendencies of mind – both positive and not so positive.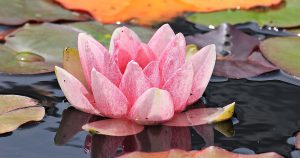 I'm going to deviate just a bit here because what I just wrote reminds me of something I used to do when I was an elementary teacher in Milwaukee. Kids inevitably pick on each other and bring things to painful points with their peers (and teachers!). One of the ways I worked with this with my 3rd and 4th graders was to ask them to think about what was going on in their own lives, before and after they came to school each day. I guided them to think about how their mornings went, and how their evenings went the previous day.  Then I would say something like this: "None of us knows how your day goes before or after school, so when one of us comes to school with an attitude that is not so positive and they create an environment that isn't so peaceful for the rest of us, let's just give them some space and not react so quickly with judgement and teasing or aggression. Let's give our classmate more gentleness and see what happens."
This was like a magic pill – the kids got it! They totally could relate to this basic truth: when we are being difficult it's often because we are dealing with something inside us that is causing us pain. I suppose I didn't need to be a meditator to understand this and explain it to the kids, but I'm not sure I would have had the skillful means to present it if I too had become caught up in the negative behavior of any given student at any given time. It was my meditation practice that created that space in my own mind to be more relaxed and gentle.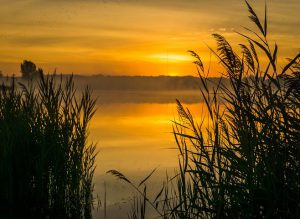 To sum up, in my opinion having a meditation/mindfulness practice is key to true unconditional happiness. How's that for a bold statement! Take it or leave it, I'm not trying to push this on anyone. It's quite a commitment. I still ebb and flow with the consistency of formal times set aside for practice. The good news is is that we are all capable of doing it, and that the practice of meditation I was taught is not tied to any particular religion or spiritual tradition. It is simply a human practice that anyone can do. If you can breathe and feel, you can do it.
I'll end with some more food for thought from The Shambhala Principle. "Often how we feel about something is so interconnected with our social conditioning that we are unable to distinguish between our own thoughts and values and the parroting of what is socially accepted.  We do not even allow ourselves to think or feel things that stray from the social norm.  A lot of this is due to how we are educated, in terms of our schooling as well as our family upbringing."  "However, no matter how we were raised, many ideas we consider to be our own are actually coming from social ceremonies that have been grafted onto our minds, and when we are moving through our day at a speedy pace, we may never question them."
---
Susan Firer is a co-founder of Windhorse Retreat Center. This piece originally appeared on the Center's blog page, at https://windhorse.shambhala.org/blog .
Post Tags:
contemplation
,
generosity practices
,
Humanity
,
meditation