Saturday
Community Articles
European Donor Group
Members of the European Donor Group gather in Bavaria, Germany
by Hermien Rodenburg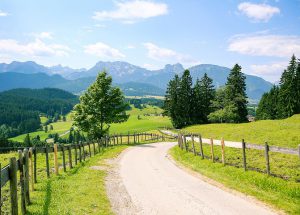 At the end of April, the European Donor Group (EDG) got a taste of the Bavarian Alps in Germany. We met there at the family home of Veronika Bauer, the current chair of the EDG. So, there we were, Fred van Welsem, Achim Schlage, Hermien Rodenburg, and our excellent host Veronika Bauer. David Hope joined virtually via Skype. Our members Agathe Steinhilber from Switzerland, currently teaching in Bhutan as a volunteer, and Jean Jacques Mathieu from France could not attend, so we were in contact beforehand and discussed relevant agenda topics in advance.
The European Donor Group, a grassroots group of European Shambhalians, has been coming together semi-annually since the year 2000. Members have come and gone depending on their availability, other commitments in the mandala, and circumstances in life. There is a core group that keeps things going and is always open to new enthusiasts to join. It is fun to join others with a passion to support activities by European Shambhalians that could not be accomplished without some initial financial support. At the same time, our objective is that the projects are aimed toward becoming self-sufficient over time. In other words, our focus is specifically on granting funds for start-up activities.
Originally, the establishment of the EDG was motivated by needs of a still new European land center, Dechen Choling (DCL). Over many years, Shambhala Europe also made regular requests for grants. Since the structure of Shambhala Europe is changing, the need nowadays arises more directly out of centers and regions. This includes new Shambhala groups that are just starting, groups needing teachers, scholarships for Central and Eastern Europe, and youth gatherings, as well as interior improvements in various Court environments. Over the years, more than 800.000 Euro has been granted to more than 30 projects. Although most projects are located in Europe, the development of Shambhala in South Africa also received financial support.
In addition to funds from donations, the EDG established a legal foundation, the European Shambhala Trust Fund (ESTF) as further resource. The ESTF is a non-profit legal entity under German law, entrusted to build a permanent capital base, while the proceeds from the investments can be used to support projects in the future. It is a trustworthy entity to build a lasting capital base, while the proceeds can be used to support projects in the future. It is intended especially to attract bequests and larger donations.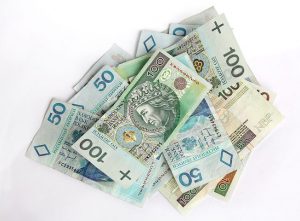 At our meeting in Bavaria, we were able to finance five new projects: Ziji Collective, a DCL office move project, DCL Meditation in Action volunteers, a Ziji Garden project, and the renewal of a request for teacher travel support from South Africa. The scholarship program for DCL will be continued as well. The program offers individual financial aid to qualified sangha members for attending programs, when they could not afford to participate otherwise.
Christoph Schoenherr, Kalapa Envoy for Europe, was kind enough to give us an update by video conference on various developments in the Shambhala Governance mandala. This input is always an important part of our meetings to provide the context for project proposals within the European Shambhala mandala. The EDG considers itself to be supportive and cooperative, yet independent of Shambhala International.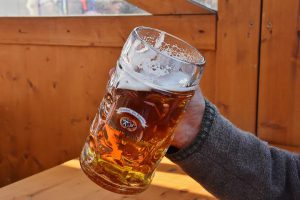 In the evening, we enjoyed gathering in a traditional "Braustuberl" (German pub) next to the local old cathedral. There we continued our discussion of the projects over a foaming glass of Bavarian beer.
Bt the end of the meeting, we had agreed to grant a total of 44.600 Euro for the projects mentioned. When it was time to go home, a deep layer of snow had covered mountains and roads overnight. Fortunately, it was not terribly cold. By train, car, and plane, we returned to our respective hometowns. We are already looking forward to our next meeting in the fall of this year, most likely in Amsterdam.
If you are interested in proposing a project or want to contribute to the EDG or ESTF, please contact Veronika Bauer at edg-at-shambhala.org. You can click here for more information on the EDG, or here for more about the ESTF.
Post Tags:
Europe
,
european donor group
,
funding
,
Funding Shambhala
,
fundraising
,
Shambhala Europe