Thursday
Community Articles
Midsummers Past
Celebrating summer, sunshine, and outdoor fun with family and friends
by Nyingje Sheltri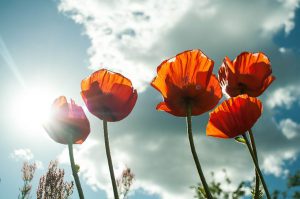 Over many years, the Shambhala Buddhist community has adopted a tradition of celebrating a special day at the change of each season. These are referred to as "nyida" days, based on the Tibetan words nyima (sun) and dawa (moon). They occur on, or near, the equinoxes and solstices. Nyida days have become family-oriented celebrations, occasions for local Shambhala communities to create and enjoy social gatherings together. Midsummer Day, celebrated this week at Shambhala Centers around the world, observes the summer solstice.
Midsummer Day is a time for families and friends in Shambhala to enjoy a bit of summer fun. Seasonally appropriate events such as picnics, swimming and boating, outdoor sports, or music and dance performances may be part of the festivities. The celebrations begin with a traditional offering of juniper smoke, known as a lhasang, a practice that purifies the environment and empowers the space, the objects, and the beings within it.
We hope you enjoy these images from past Midsummer Day events, and invite you to write to us about this year's celebration at your local center, or with your friends and family. Don't forget to share some pictures too!
Post Tags:
Midsummer
,
Midsummer Day
,
Nyida Day