Wednesday
International Programs
Come to Vienna!
Planning continues for September's Peace Now! Symposium: Creating Peace in Difficult Times
by Michael Anderson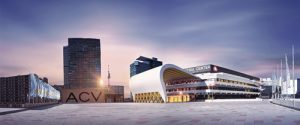 Once the seat of global empire, Vienna sits at a crossroads in a rapidly changing world. With the wars of the 20th century, and the Iron Curtain at her doorstep, many of Vienna's cultural connections to Eastern Europe were cut. The gateway between East and West in today's borderless Europe might easily be missed as the blur of a highway marker in the rear-view mirror. However, nationalist tendencies and fear of migration are once again creating renewed calls for borders and walls across the world. But difficult times bring tremendous opportunities for positive development. Therefore it is time to rouse the courage, intelligence, and compassion of our society and to face these challenges in ways that will create a peaceful future.
The symposium Peace Now! Creating Peace in Difficult Times in Vienna this September 15-17 will showcase examples and best practices from many courageous and active members of our society, who are sharing their hearts and inspiration in working for peace and societal sanity.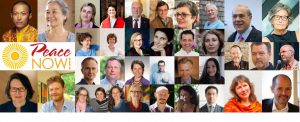 H.H. Sakyong Mipham Rinpoche will open the symposium on Friday, Sept 15 and close it on Sunday. Within this powerful container there will be talks and twenty-six workshops, dealing with creating peace on different levels: within ourselves, with other beings, and in our society.
Many speakers and workshop leaders are active in ethical economy, psychotherapy, schools, NGOs for refugees or homeless people, peace organizations, or working with first responders. Acharyas Susan Chapman, Arawana Hayashi and Mathias Pongrácz as well as Lennart Krogoll and many other members of the Shambhala community will support the symposium by giving talks or leading workshops.

For full workshop listing and details, please see the symposium program and workshops at the Peace Now website. Tickets may be purchased through the website. All full-conference talks will be given in English or German, with simultaneous translation into the other language. Breakout workshops will be held in English, German, or both. Travel and accommodation information is also available on the website, so plan your visit now, and we look forward to welcoming you to Vienna! If you cannot join us in person please watch out for the Shambhala Online broadcasts – details to be announced soon.
Post Tags:
Enlightened Society
,
Sakyong Mipham