Friday
Community Articles
Confidence, Inspiration, Vulnerability
Reflections from the leadership program "Magnetizing Enlightened Society"
by Larry Steele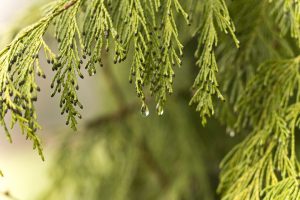 Sunlight pouring through the windows lights the bamboo floor of Seattle Shambhala Center shrine room. Green leaves shimmer with life outside. And, of course, it is raining. Thirty-five straight-backed meditators breathe out, flowing with Shastri Trinley Busby's guided meditation. "Feel your emotion in your belly," she says. "Is it confidence, inspiration, vulnerability? Feel it in your lungs as you breathe out."
Confidence, inspiration, and vulnerability. They are three possible characteristics of leadership observed by Deputy Minister Cynthia MacKay in a program of leadership teachings called Magnetizing Enlightened Society. MacKay, who is Deputy Minister of Shambhala's Pillar of Government and a former Los Angeles Center Director, guides each meditator to feel their own vision of enlightened society.
"Feel it in your belly."
Cynthia MacKay is one of two Deputy Ministers of Government named by Sakyong Mipham Rinpoche. She teaches Shambhala's leadership principles in the Americas while her counterpart, Jani Glavina, covers the rest of the globe. The leadership teachings illustrate why Shambhala is not JAMO: not Just Another Mindfulness Organization.
"Shambhala is more than a non-profit organization. You can read a manual about how to govern a non-profit," said MacKay. "Shambhala is an enlightened society." Shambhala's outer organization rests on four pillars: practice and education, government, economy, and protection. Ministers for each pillar are represented on the nine-member Kalapa Council. At the center is the Sakyong, who now is both the spiritual leader and Chief Executive Officer of the organization.
Each of the four pillars is associated with one of the Buddhist four karmas of transformation: pacifying (practice and education), enriching (economy), magnetizing (government), and extinguishing (protection). So, Shambhala's outer organization is illuminated by inner principles of the dharma.
That's why we're not JAMO.
MacKay asked participants to think about the "post" we each hold in Shambhala.
"It doesn't have to be a formal post. We are all leaders in our various areas," she said. We step into formal roles, like Center Director or member of the Governing Council, or we help with child care, or set out snacks," she said. "There are magnificent options. There are all kinds of ways to be in Shambhala."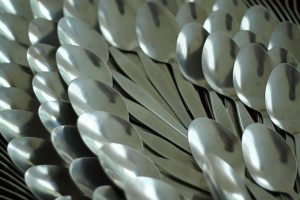 "You could offer to play the spoons during a celebration. You could be the Shambhala Spoon Player," she said with a smile. "Whatever we offer, we can hold our post with dignity and courage."
MacKay has been a student of Sakyong Mipham Rinpoche for over 25 years. She has traveled extensively around our globe with a backpack and her running shoes, gathering teachings and running marathons. She is a teacher in Shambhala as well as a Motorcycle Safety Instructor for the California Motorcycle Safety Program. Her recent students in Seattle included meditators from Seattle Shambhala, Seattle's neighborhood "satellite" groups, and from the lively Shambhala Center in Bellingham.
Deputy Minister MacKay guided the day's second meditation. She asked us to visualize Shambhala. "What does it look like? Are you in a familiar place? What can you see?…..Is it raining?"
Sit.
"How does your enlightened society feel? Does it have an emotional energy? How big is it?"
Sit more.
Later, we shared. What did we visualize? Here are a few of the colors we saw.
"Sunny green lawns."

"Nuzzling puppies."

"A silly, personal Shambhala with charming streets."

"A Woodsy Rigden radiating earthy splendidness."

"At first, I was in my own backyard. At the end I was sitting on top of Marpa Point (the high rock formation at the Shambhala Mountain Center). You can see everything from up there."

"The place had cats, so it must be a Pure Land. Everyone is grounded by their kleshas as represented by cats. A herd of them."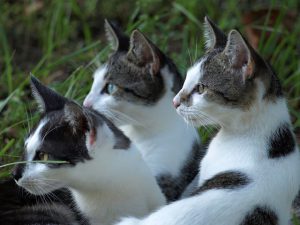 "Now think about what Shambhala will look like in 10-20 years," MacKay suggested. "The Pillar of Government does this meditation before they begin their meetings."
"Power showing up."

"Resources are distributed so that everyone has enough, on a smaller level."

"A splendid, gender-non-conforming, woodsy-earthy Rigden with a shimmering rainbow quality."

"The wealthy agree to share."

"A centerless and fringeless mandala."

"A manifestation of people's behaviors; a properly hung coat, sitting up straight, present at your center. Grief."

"Anyone can join Shambhala without having to be a part of the Tibetan-based traditions that I hold in my own heart."

"A community of practice and a place to rest."
---
A version of this story appeared previously on the Seattle Shambhala Center blog: https://seattle.shambhala.org/blog/
Post Tags:
Creating Enlightened Society
,
Enlightened Society
,
leadership