Friday
Featured Stories
Mission to Myanmar
A letter from Richard Reoch about the Rohingya humanitarian crisis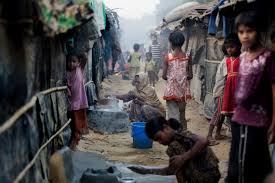 Dear Readers:
I have been invited at short notice to join a high level inter-faith delegation to the Rohingya refugee camps on the Bangladesh/Myanmar border. That will be at the end of this coming week. This mission — an act of witness, but also clearly aimed at raising awareness —is being organised by the International Interfaith Peace Corps (IIPC):http://www.iipcnet.org/.
There are now more than 800,000 Rohingya crowded into a series of camps covering just 3,000 acres. One of these camps is so jammed with people, it is double the size of the world's next largest refugee site (which is in Uganda). More than half of those who have fled across the border to Bangladesh are children: most have lost one or both parents in the attacks on their villages. They are now facing the threat of mudslides as the monsoon season begins.
It occurred to me that Shambhala Times readers might be interested in hearing from me about this mission. In addition to this letter, I will be sharing more about my experience with the delegation after returning from the refugee camps. We all have a karmic connection with this humanitarian catastrophe because so much of the hatred has been stirred up by buddhist extremists.
In all the work I do on this issue (as well in Sri Lanka where there buddhist mobs have again attacked the mosques, businesses and homes of the island's small Muslim community) I return again and again to His Majesty's words to me: "You should know that you are doing this with my blessing."
It will be challenging mission. I have just come back from teaching at the royal university of Morocco and I burst into tears when I told the students I was about to go into this living hell.
Warmly,
Richard
---

---
For readers interested in learning more: 
Shambhala wrote to the Myanmar's supreme monastic council in September of last year, and Richard Reoch has since been in correspondence with the council and the Minister for Religious Affairs seeking a meeting.
The latest situation is described here by the UN fact-finding mission on Myanmar, which reported on 12 March:
It examined the "clearance operations" of the Myanmar security forces that have driven nearly 700,000 Rohingya refugees into Bangladesh since August.
"These operations resulted in a very high number of casualties," the report said. "People died from gunshot wounds, often due to indiscriminate shooting at fleeing villagers. Some were burned alive in their homes – often the elderly, disabled and young children. Others were hacked to death."
"All the information collected so far points to violence of an extremely cruel nature," the report said. "We have ample and corroborated information on brutal gang rapes and other forms of sexual violence against women. We have numerous accounts of children and babies who were killed, boys arrested, and girls raped."
"The widespread and systematic nature of the State-led violence," the report added, "points to prior planning and organisation, which we are examining in detail."
---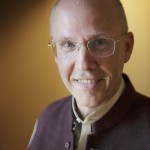 Richard Reoch has been speaking out on this issue internationally in his capacity as the Personal Envoy of the Sakyong of Shambhala. He distributed a statement "Our Sacred Responsibility" at the Marrakesh Declaration Conference on the protection of minorities in 2016, attended by over 200 Muslim leaders and representatives of other faiths: http://richardreoch.info/2016/01/16/our-sacred-responsibility/
---
Editor's note: Photos accompanying this article courtesy of the UNHCR, Office of the United Nations Commissioner for Refugees
Post Tags:
muslims
,
Myanmar
,
refugees
,
Richard Reoch
,
Rohingya