Wednesday
Featured Stories
Eye-Witness Report, Part One
A Shambhala representative spends time among the Rohingya refugees
by Richard Reoch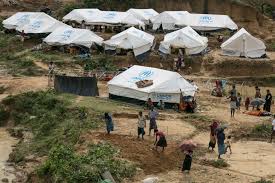 I have just returned from the largest refugee camp in the world. It's where the Rohingya people have fled to Bangladesh from Myanmar, a Buddhist nation. No one knows exactly how many people are sheltering there. Perhaps up to a million. And they are still coming.
In the camp, I met desperate people who call this nightmare the "Buddhist Terror." The world has seen extremist monks fanning the flames of hatred. These people's villages were set on fire. They were shot as they fled. The soldiers threw their babies into the flames. The medical workers in the refugee camps are treating hundreds of women who have been raped and horrifically scarred by sexual cruelty.
Hearing their testimony was so unbearable to me as a Buddhist, my hands were trembling as I tried to hold my camera.
These people want the world to hear their story.
This time there is something we can do
We Buddhists have a special responsibility. We need to raise our voices against these atrocities, and make it clear that this violence is not being done in our name.  We need to do whatever we can to help the victims.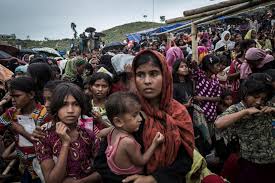 So often when we see devastating news reports, we have no idea how to help. Our sense of helpless makes the compassionate pain we feel all the more intense. This time, however, there is something we can do. A worldwide Buddhist appeal has been launched. By adding your name here you join hundreds of Buddhist leaders and teachers from 15 countries who are asking Myanmar's monastic leadership to defend Buddhist values and turn back the flood of hatred and violence.
"In the Dhamma there is no justification for hatred and violence," the appeal says. "Mean-spirited words and direct provocation stand in stark contradiction to monastic precepts and Buddha's teachings on universal morality, peace, and tolerance."
If ever there was a time to stand up to what is happening and say this, it is now.
Eye-witness visit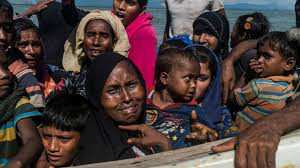 I visited the camp with an eye-witness delegation organized by the International Interfaith Peace Corps. I interviewed a doctor who was one of the first responders when the Rohingya began struggling through the mud from Myanmar to Bangladesh six months ago.
"There were bullet wounds, shrapnel and land mine injuries, limbs chopped off with machetes," he said. "There were people bleeding to death as they walked, kept alive only by their will to live. There were children whose entire families had been killed. They had simply panicked and fled with everyone who was escaping. There were hundreds and hundreds of women, injured and traumatized by sexual assault."
Helping the victims
The same appeal, launched by the newly-created Buddhist Humanitarian Project gives you an opportunity to make a generous heart-gift of essential supplies to these victims. The most recent  assessment is that a billion dollars needs to be raised between now and June to sustain the huge humanitarian effort now underway. Much will be pledged by governments, but public donations are also needed.
Another doctor treating the victims said, "I have worked in war zones and refugee camps all over the world. In all my experience, I have never seen anything like this."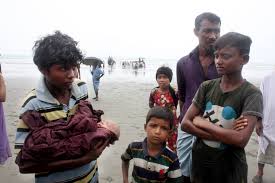 The Rohingya refugees fled their burning villages and the massacres with almost nothing. If they were carrying anything it was their children, their elderly, and the wounded. In the camp, there are thousands of orphans. Most of the ones I saw wandering around were naked. They – and everyone else – need food, clean water, clothing, urgent medical care and durable shelters.
This international appeal was inspired by the socially-engaged Zen Buddhist priest, Hozan Alan Senauke, vice-abbot of the Berkeley Zen Center. I have known him for many years and it was an honour to be on the delegation to the camps with him. He is the founder of the Clear View Project, which provides Buddhist-based resources for relief and social change in Asia and in the West.
---
Click here to see Richard's video of the Rohingya Camp.
---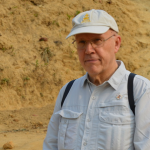 Richard Reoch has been speaking out on this issue internationally in his capacity as the Personal Envoy of the Sakyong of Shambhala. He distributed a statement "Our Sacred Responsibility" at the Marrakesh Declaration Conference on the protection of minorities in 2016, attended by over 200 Muslim leaders and representatives of other faiths: http://richardreoch.info/2016/01/16/our-sacred-responsibility/
---
Editor's note: Photos accompanying this article courtesy of the UNHCR, Office of the United Nations High Commissioner for Refugees
---
Click here to read Part Two of this article.
Post Tags:
Myanmar
,
refugees
,
Richard Reoch
,
Rohingya
,
social action
,
social engagement
,
social justice