Tuesday
Community Articles
The Possibilities of Butterfly
Appreciating a Level II for teens recently taught by Shastri Nick Kranz at Karmê Chöling
by Anne-Marie Keppel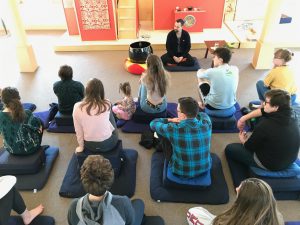 Often adults are afraid of teens. I get it. Teens can move in tight omnivorous packs, with untamed hormones and swift tongues that may whip out an uncomfortable truth or judgment at any moment. They can swallow whole any disingenuous adult who is putting on airs and pretending to "know better." 
Our teenagers are quick-minded and bright, and they notice that a large proportion of adults in our society seem to be threatened by teenage power; many of these adults seemingly just want teens to "behave" — expecting them to act in ways that keep them invisible, ways that make the adults around them feel more at ease. Can you blame the teens for resisting this? If they see that adults around them are not stepping up to respect and protect them, well, teens will just do it themselves. They have, and they will. I for one cannot wait to see what the next revolution looks like. (Yes, it's true though–they still have to make their beds and wash the dishes before they head out to change the world. Even Gandhi helped grind wheat for the daily bread each morning.) 
Here's the thing. Do you remember seeing your town plastered with posters? Or learning about something from a flyer stuck under your windshield wiper? I remember when it was rad to find out your favorite band was playing, and you only knew about it because your friend who was visiting their cousin in the city last week got a land line telephone call saying that the band was going to be in town. Communication moved in slow circles, and the news took a while to come around.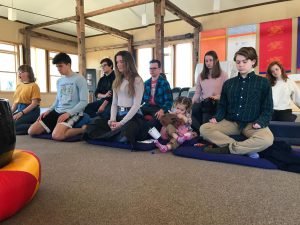 Now, kids in school are instantly messaging friends and family from inside their classrooms, even in the very moment when a shooter enters their school. Our national news media may among the last to get the story.
Communication is fast. Our kids are living life fast. Whether they like it or not, today's teens are growing up harder and faster than the generations before them. It's not fair to tell them to "just behave," and it's not fair when the adults in their lives who are supposed to 'know better" and protect them are not doing their part. 
Yet, no one is really to blame in this scenario. I'm pretty sure we as adults often don't know any better. This is all happening really fast for us too! But when our children coordinate a national walkout on their own, they're sending a message that adults should not ignore. Our teenagers are trying to raise healthy parents–and that's turning out to be really hard to do.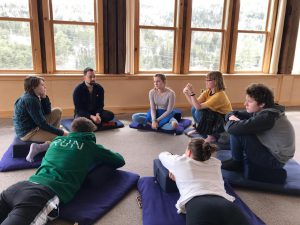 Fortunately for our teens, there are aware, awake, compassionate, and supportive adults out there. They are not quite as rare as unicorns, but they are just as precious. Shastri Nick Kranz is one of these gems, and he recently led a Teen Level II at Karmê Chöling.  How does one talk about the formation of a cocoon to those who are just in the midst of forming their own cocoon? The teaching looks so easy, when the teacher is gentle enough, humble enough, clear enough, and totally ready to be eaten by the pack (should it come to that!).
A good teacher these days looks a lot like someone who is not afraid of the teenage charnel ground. These are the teachers I admire most.  The ones who when asked to teach teenagers don't just hem or haw about it, but actually say, "Yes! I'd love to!" Shastri Kranz is not the only one who responds in this way, nor is he the first to teach Shambhala Levels for teens, but he certainly knows how to lead a truly beautiful Teen Level II. I'm so thankful that twelve more humans have now learned about the innocence and complexities of "cocoon." 
May we all open to the possibilities of butterfly. 
---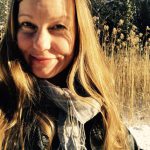 Anne-Marie Keppel lives in a magical dwelling in northern Vermont with her husband Pablo Coddou, three children ages 20, 16 and 2, and two guinea pigs.  She is Head Teacher at Karmê Chöling's Family Camp, is an Executive Council member of the camp, greatly loves Kasungship, and teaches tightwire as a mind/body awareness practice. Currently launching a business in Community Deathcare, Anne-Marie is a Hospice volunteer, trained death midwife, and is in school to become a Celebrant with a focus on funerals and memorials.
Post Tags:
Karme Choling
,
Level II - The Heart of Warriorship
,
teen
,
Teens