Wednesday
Featured Stories
Working with Perception 2
Part Two of an interview with Shastri Donna Williams about embodying Earth energy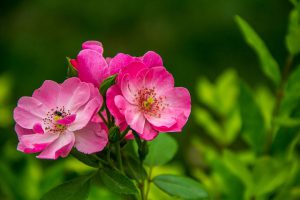 KCL: It sounds like part of the process is traditional meditation.
Donna: Right.
KCL: But also walking outside, and doing these sensory awareness practices; it somehow reminds me of meditation, has similar qualities.
Donna: Why does it sound like meditation to you?
KCL: When you talked about looking at a flower, and really being with a flower, it seems like being very present and almost 'electric' for that moment. That's not a good word for an 'unplugged' weekend, but it feels like there's something energetic going on.
Donna: Yeah, yeah. And I think mindfulness allows us to have that access. When I first started meditating, before I did I thought I had to hike a lot, because I didn't experience much natural sanity in my world, and I felt like I had to be out in the elements a lot to feel balanced. Now that I've meditated for many years, I feel like I found that balance within meditation and now I could move out with that sort of talent, and allow people to connect to in a very direct way. I feel like I 'get it' now.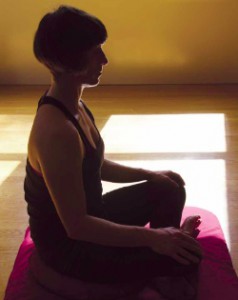 KCL: I feel that part of what you are saying is that sitting on the cushion is a different experience. In a way it is practice. It's called practice. And outside in the world, it really allows you to experience what it is to be a human being, to have all these senses, and not be afraid of the overload.
Donna: One thing that's talked about in The Nature Fix is this idea of using our 'executive function' all the time. Our modern world demands that we be constantly connected, making decisions, and we become very habituated to that kind of life. So, there are other modes of being. How do I explore another way just to be? Meditation is an avenue. It seems to me that this nature practice is taking the benefits of meditation out, and being able to connect directly wherever we are, right in that moment, stepping away from the phone and from our lists. Sometimes we feel powerless to do that. We often feel powerless in our world. And this is a way to feel empowered, although I feel like that term is overused. It's like, 'How can I empower myself as a living human being.' I think it has to do with, first of all, working with taming the mind, getting some perspective there, and then taking that out into all of our environments.
KCL: It sounds like enriching ourselves.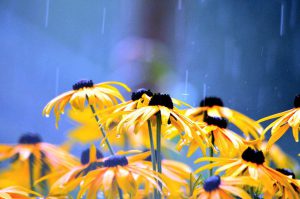 Donna: Yeah. I think of nourishment also. That nourishment is always available to us, and we become so habituated to this other way of being that we miss it. We don't even know it's there. We're sitting here talking now, and it's raining outside, and at the same time I'm talking to you I could be aware of the space that I'm in and the way my clothes feel. I'm drying now. We were out in the front yard, and wet, and the rain's happening. There's some totally rich world that I'm in at this moment, and that's what we're going to try to do in this weekend: remember and reconnect with the richness of our world, which Trungpa called "sacred world."
KCL: As you were mentioning all these things we can be aware of, I was slowly becoming aware each of them, so thanks for that. But this also sounds like it could work not only if you are a meditator. This is a natural segue into the natural world. It sounds like for non-meditators, coming at it this way, it might be a good way to find your way into meditation.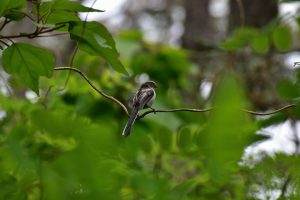 Donna: Sure. I think that because our culture is the way it is, that I go into the woods and I have to know the taxonomy of the tree or I have to have a bird list or I have to have my Fitbit on and be asking myself, "how aerobic is this?" We've set up all these boundaries to ourselves that are the way we define being in nature. So in this program we're going to abandon all of that. We're not going to worry about taxonomy or bird lists. We can choose to just be in our senses, which is just, for me, a big relief. That maybe sounds simplistic but it's really not, it really, really is deep.
KCL: That's really unplugging I guess.
Donna: Yeah, burning your bird list. Maybe we should have a ceremony.
---
Editor's note: Part One of this conversation appeared in the Shambhala Times on Wednesday, June 20th. 
Post Tags:
awareness
,
nature
,
perception
,
senses