Tuesday
Atlantic Canada
Day Trips to Kalapa
Many Shambhalians may not know that Kalapa Valley, in Nova Scotia,  is open to visitors daily.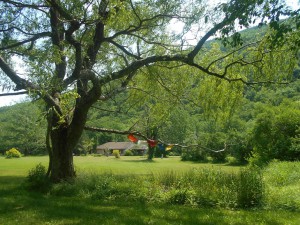 If you would like to come and walk in the Kalapa Valley you are cordially invited. You can park your car at the gate (please don't block it!). It is about a half mile walk in to where the road forks.  you can go either direction.  To the right might be a little wet depending on recent and current weather; that way you will come to the barn.  If you continue to the right you will come to a small trail which also forks.  The left will take you to the interior of the valley along the river.  The right will take you back in the direction of the road, and eventually to the river. 
At the barn you can walk across the lawn, through the meadows and along the 'rocky trail' which will eventually lead you to Peddlers Brook. Just before the river on your left is a small trail going up. The trail follows the river, and leads to the waterfalls.  This is a wonderful place to meditate.  If you cross the river and continue straight you will come to a salmon pool on the right, which is very nice for swimming.
Below is a map that gives you a sense of the property.  You enter on the right.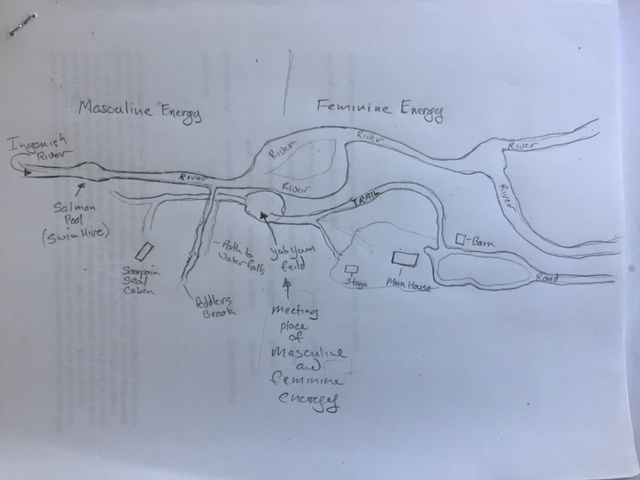 Please, when you are walking, be aware that there are wild animals (coyotes and moose, etc.) present on the land. The general suggestion is to make a little noise as you walk so they know you are there. Please also pick up any litter you find, and take it away with you. Please consider the buildings as not offered unless you have booked them with the Director Gary Brown
Donations to the upkeep of the land are always welcome. You can donate here.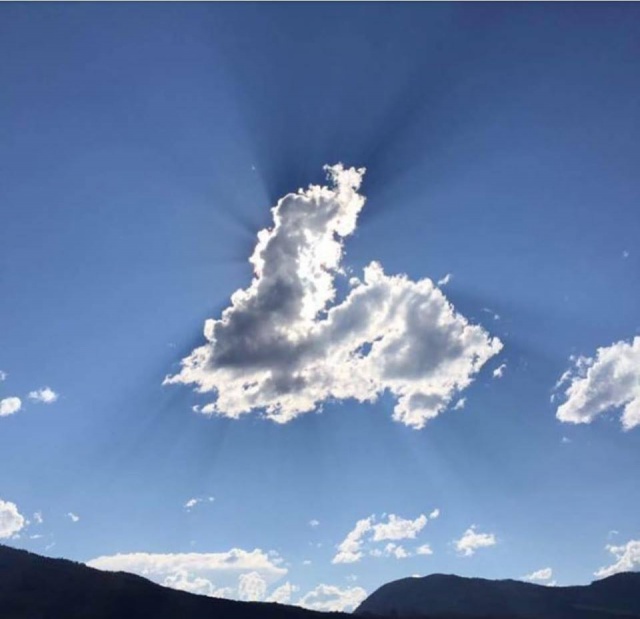 Post Tags:
Day trips
,
Kalapa Valley
,
Nova Scotia