Sunday
Arts and Poetry
Poetry Space
Reflections from the Coordinator
by Jeff Fink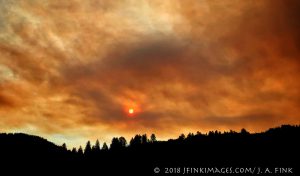 In 2013, I was approached by the then-editor of the Times, Sarah Lipton, about possibly organizing a poetry column for the Shambhala Times. This grew out of an Enlightened Society Assembly conversation, so how could I say no? With the help of three anonymous editors, we opened Poetry Space for readers' submissions, and published our first piece in October of that same year. The editors include both men and women, cross generations, and reside on two continents. They have been gentle, clear, and caring. Together, we have published, I believe, thirteen pieces over five years representing more than thirty authors, some new to publishing, most having published before, and some having been published extensively. In each case, we have been touched by the courage of our writers in exposing their hearts in this way, and have always tried to be respectful in communicating with all who submit. Our readers have shared their comments, most supportive, some less so. It's all good.
Now, it seems, at least for a time, that the "Space" is closing. Perhaps, if the Times survives the current upheavals, we might return. Or perhaps it's time for something different to emerge. In any case, I'd like to offer in closing two poems of my own – not because they are especially good, but because they emerged directly from our collective struggles during the recent Scorpion Seal Garchen at Shambhala Mountain Center.
May they be of benefit.
With humility, gratitude and love,
Jeff Fink
Coordinator, Poetry Space
---
flaming jewels
how long we held it together –
so reserved, so polite, so very
proper – good little Buddhists
holding our posture.
until the explosions began.
until the windows blew out
and the earth shattered like glass
beneath our careful feet.
until the air itself
went up in flames.
we are all of us fallen angels,
dragged down by the weight
of our fantasies. everything
is burning. everything
has always been burning.
this conflagration – surely
we must all burn as one.
J. A. Fink, July 10, 2018
---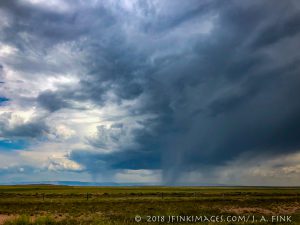 morning
we always thought that we
would be the ones who learned how to fly,
would unravel the secret spell
woven by the ancients.
you know, the best advice I ever got
was "don't try to build anything."
so cry for us brothers and sisters.
cry for those who've left, and cry
for those who stay- inside
or outside – it's one in the same.
in the afternoon, the heat
pushes black clouds over the top
of the sky, and thunder
resounds in the valleys.
to the west, rain is falling, dark curtains
of water that never reach the earth.
this arid, brittle land so thirsty
for our tears. we stumble,
lost in the charnel ground,
tripping on the broken bones
of the ancestors. one by one,
we rise and turn to the east.
one by one, we begin again
the long lonely walk into morning.
J.A. Fink July 26, 2018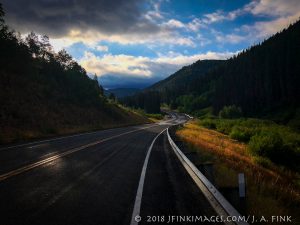 Post Tags:
Arts and Poetry
,
poetry
,
Poetry Space