Thursday
Featured Stories
Feeding Your Demons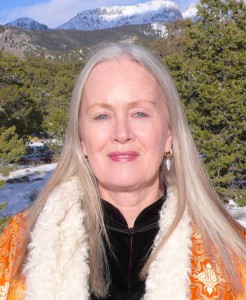 Interview with Lama Tsultrim Allione
COLUMN: Radical Compassion
conducted by Cameron Wenaus of Retreat.Guru and Sarah Lipton, Editor-in-Chief of the Shambhala Times
transcribed by Emma Sartwell and edited by Christopher Schuman
Coming up soon is Naropa University's celebration of their 40th year. Naropa has assembled some of the world's most influential practitioners and leaders to explore this compelling topic at their first ever Radical Compassion Symposium. The Shambhala Times teamed up with Retreat.Guru to pursue interviews with a number of these guest teachers. In this conversation, we met with Lama Tsultrim Allione who is an author and international Buddhist teacher, the founder and spiritual director of Tara Mandala, and well known for her teachings on feeding your demons as taught in the Chod lineage of Machig Labdron that Allione has practiced since 1973. We asked her to share the importance of such a practice in today's world.
---
Editor's Note: We are currently on hiatus from publishing new articles; in the meantime, please enjoy this classic item reprinted from our back issues.
---
"The way that I define a demon is something that's taking your energy," Lama Tsultrim Allione says as the three of us meet in a comfortable interview over Skype. She is sitting in her library at Tara Mandala and we feel we are sitting around a living room table with her, drinking tea. It is easy to talk with her, and the conversation flows effortlessly.
Lama Tsultrim has offered a deep investigation about feeding your demons, so we ask her to explain a little bit more about the concept of "demon". "Demons are based on ego-clinging, and they manifest as things like our addictions, our fears, grief, depression, anxiety, paranoia, long-held core issues, illnesses, pain, many different things." In this sense it is important to remember these are not the Catholic type of demons you may see on television dragging you down to hell. They are more like mental demons as Lama Tsultrim describes it. They are maybe better described as mental entities who are named as demons so we can better work with them.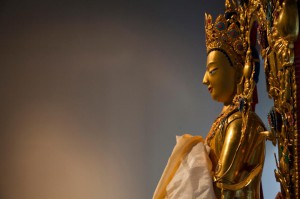 Where did these teachings come from? Machig Labdron was a great yogini in the 11th century, and, Lama Tsultrim explains, "she really began the practice that this is based on, and that practice is called chod, which means to sever or to cut." This concept of demons is an Eastern idea and it has been difficult for Westerners to completely understand it, which was part of her inspiration to start teaching it more widely. "I started teaching the chod practice in the west quite early on in the 1980s, and I realized that people really didn't have a genuine relationship to these demons, it was so much more of a Buddhist concept. So I started to develop a way to get in touch and dialogue with our own demons."
It is not enough to just recognize there are demons, she says, they must be interacted with and understood. A dialogue between the self and the demons must be established. "And not only dialogue with them, but to feed them to complete satisfaction. Machik Labdron said, 'one take me, eat me is worth a hundred thousand protect me, save me.' So her approach really is different." A simple way to say it would be we are feeding not fighting.
This practice is the root of feeding your demons, Lama Tsultrim Allione explains. "We as a collective, as a society, have certain demons, or certain people or parts of society we consider demonic, and so the application of the idea of feeding not fighting is radical in the sense that we're taking something within ourselves, or within our world, and we're drawing out this person, or this piece within ourselves or these people or a group or whatever it is, and we're asking, 'What do you really need?'" This is truly radical because of course our first instinct is to fight the demons. There are many problems with society and ourselves, and we fight them and protest, and create a cosmos of conflict. But feeding the demons does something completely different, she says. "The result of this is the integration of the psyche, and I speak about the individual because I believe that all these collective demons come from the individual."
To define the act of feeding your demons, it is best to consider a specific example. "If we can feed our own demons," Lama Tsultrim continues, "let's say you have a demon of addiction or let's say you have an addiction to tobacco. If you can go into yourself and feel where you're holding that energy of that addiction within yourself, then bring that out and personify it, you can ask these questions to the demon: What do you want? What do you really need? And how will you feel if you get what you really need?"
Internalizing the demon rather than fighting it allows for answers to these questions to arise, she explains. "Then you can change places and become the demon yourself, answering those questions. So what's the demon want?" The tobacco demon, Lama Tsultrim points out, might want you to smoke cigarettes. "But the real need underneath might be a feeling of safety, relaxation, freedom from anxiety, whatever that illusory thing is that we think we're going to get when we smoke."
Feeding the demon therefore means actually becoming the demon. This is truly radical!
"You don't imagine what the demon would say," Lama Tsultrim continues, "as you become the demon, you are able to answer those questions." The ultimate expression of this practice is integration of the shadow, she says, "the shadow parts of ourselves, because those parts are being loved and cared for instead of rejected." This creates an almost alchemical reaction. By feeding the demon, the demon transforms into an ally.
There is a story of Madchig Labron that says, "she's feeding a huge host of demons that arose when she was in a tree above a pond during her initiation, and as these demons came toward her, she offered her body as food. When she did that, they not only stopped attacking her, but they vowed to be her allies."
Feeding your demons is truly a radical way to transform the demons of ourselves and of our society, creating a path of creation rather than destruction.
Stay tuned for more conversations with Lama Tsultrim Allione, as well as conversations with Adam Bucko, Noah Levine and Jerry Colonna.
~~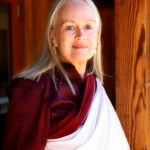 Lama Tsultrim Allione first traveled to India and Nepal in 1967, met Chogyam Trungpa Rinpoche in 1969 at Samye Ling and in 1970 she became one of the first American women to be ordained as a Tibetan nun. She was given her vows by the Karmapa, from the Karma Kagyu school of Tibetan Buddhism, who gave her the name Karma Tsultrim Chodron. Allione gave back her monastic vows four years later and married. She has given birth to four children, one of whom died from sudden infant death syndrome. Tsultrim Allione continued her studies and Buddhist practice, which led to the 1984 publication of her book Women of Wisdom, a collection of the stories of six Tibetan Buddhist emanations of Machig Labdron (founder of the Chod practice). In 1993, with her husband, David Petit, Tsultrim Allione founded Tara Mandala, a retreat center in southern Colorado, in the United States. In 2008 Tsultrim Allione's book Feeding Your Demons was published, an approach based on the Chöd lineage of Machig Labdrön that Allione has practiced since 1973. As well as offering retreats at Tara Mandala, Allione regularly teaches in the United States and in Europe.
Post Tags:
Lama Tsultrim Allione
,
Naropa University
,
Radical Compassion
,
retreat.guru