Monday
Arts and Poetry
Poetry Space, Early 2019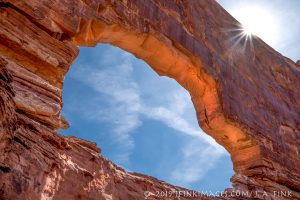 After a considerable absence, we are delighted to offer a new edition of Poetry Space. This edition includes both previously submitted work, and some more recently submitted pieces. We invite all of our readers to submit their work. To submit, simply email your work to [email protected]. Please include your poems in the body of the email (no more than 3 poems per submission please), and please include your name and where you live; if you prefer to submit anonymously, that's perfectly fine
In difficult times, perhaps poetry can offer a fresh expression for that which is difficult to bear. May this be of benefit…
Shambhala 2019
Shock and shame,
Humbleness,
Apology needed–
Move on.
Basic Goodness,
Honouring the Founder,
Absolute bodhicitta,
Loving Kindness, and
Altruism.
— Linda V. Lewis,
Halifax, Nova Scotia
Buddha Steals Happiness
Search my broken heart
taste the salt of my tears
dear Buddha why have you stolen
happiness?
I want to live only in joy
of permanence.
Salt sprinkled on snow near where you
sit, legs crossed, mud splatters on
your face in the back yard.
You're forgotten until a child rediscovers
your smile. Little hands pick you up,
slippery Buddha falls and shatters.
Little girl grieves.
— Jerrice J. Baptiste
Hudson Valley, NY
This Love
No treasure trove
of genetic data, this love
has exiled scents.
Like Asimov's balloons or
The Eightfold Noble Path,
this love is more than culture.
Loud and hidden, this love is
revealed like a live grenade.
Gone are the angels and demons.
— George Cassidy Payne
Rochester, NY
Immovable Now
Parched and desolate
wandering endlessly in circles
your immoveable Now,
tender touch, inviting responsiveness,
elegant and thick lips,
inundates us within the vibrant cascade
of splendid enrichment
Thirty two years you joyfully abandoned
the last remaining postal code,
yet this torrent of love and compassion
abides
beyond coming or going
Written today with this precious uninhibited yogin in mind
Vidyadhara Chögyam Trungpa Rinpoche
paranirvana April 4, 1987
— Frank Ryan
Post Tags:
Arts and Poetry
,
poetry
,
Poetry Space