Monday
Uncategorized
Islands of Sanity
Christine Heming reviews Margaret Wheatley's new book, Who Do We Choose to Be?
"Is it possible to use our influence and power to create islands of sanity in the midst of a raging destructive sea."
I was drawn to Margaret Wheatley's latest book, Who Do We Choose to Be?, by the phrase "islands of sanity."   Wheatley captures my own thoughts about the disorder, disruption, and degradation we see all around us in the natural world, and in our politics, economics, social systems, societal values, and the human spirit.  Everywhere you look, we are in a state of collapse.  At the same time, warriors, like Wheatley, Bill McKibbon, Paul Hawken, David Orr, Joanna Macy, Stephanie Kaza, the Dali Lama, Pope Frances and many others, who have learned how to face reality, continue to remain resilient and work for the betterment of the planet and humankind.
Wheatley's book is addressed to leaders.  A long-time activist, her work has focused on changing leadership for the better in large-scale organizations with an eye toward saving the world.  This book is different. Who Do You We Choose to Be argues that despite all of the good work and good ideas, we have failed to prevent or mitigate "the rise of hatred, violence, poverty, and ecological destruction."  It is now too late to solve global issues globally, to try and save the world. We can only work locally to create islands of sanity that will preserve the best of the human spirit.
Wheatley suggests that systemic global collapse is now inevitable.  She uses two lenses to support this view.  The first lens is what is known about the history of civilizations – remarkably detailed descriptions of the patterns of human behavior along a trajectory eventually leading to collapse.  Western civilization is exhibiting signs of the final stage of a civilization called the Age of Decadence. Of this age, Sir John Glubb writes:
"Frivolity, aesthetician, hedonism, cynicism, pessimism, narcissism, consumerism, materialism, nihilism, fatalism, fanaticism, and other negative behaviors and attitudes suffuse the population.  Politics is increasingly corrupt, life increasingly unjust.  A cabal of insiders accrues wealth and power at the expense of the citizenry, fostering a fatal opposition of interests between haves and have nots.  The majority lives for bread and circuses; worships celebrities instead of divinities."
Wheatley uses this lens to understand where we are now.  Whether you agree with her or not, the parallels she draws are striking.
The second lens is the science of living systems.  Wheatley uses this lens to describe the causes of our most troubling and disturbing personal and social behaviours.  Six dynamics of living systems are featured:  The Arrow of Time, Identity, Information, Self-Organization, Perception, and Interconnectedness.  These are powerful dynamics that are always operating, even if we choose to ignore them.
Within each section of the book, Wheatley repeatedly asks three questions: Where are we and how did we get here?  What is the role of leaders now?  How do we create islands of sanity that can sustain our best human qualities?  She insists we face reality, look at what constitutes effective leadership now, and focus on restoring sanity wherever we are, however we can, and with whatever resources we can muster.  She writes, "This book is born of my desire to summon us to be leaders for this time as things fall apart, to reclaim leadership as a noble profession that creates possibility and humaneness in the midst of increasing fear and turmoil."
Who Do We Choose to Be is replete with stories of courageous leaders from groups as diverse as the US military and the Sisters of St. Joseph. These stories illustrate, "It is possible for leaders to use their power and influence, their insight and compassion, to lead people back to an understanding of who we are as human beings, to create the conditions for our basic human qualities of generosity, contribution, community, and love to be evoked no matter what."
Although the book is addressed to persons in leadership roles or those who work with leaders, the title and contents of this book challenge all of us – we are all leaders even if only in leading our own personal life – to ask ourselves who we want to be in the face of the social and environmental collapse we are witnessing.   Wheatley challenges us to be discerning, take the long view, do what we can in whatever sphere we inhabit as our way of preserving true genuine sanity – the sort of sanity in which we understand our interconnectedness, our shared human goodness and a strong sense of what is right, the power of working together, and the resilience of the human spirit.  We are being asked to be more human human beings.
Wheatley designed Who Do We Choose to Be? as a book to be read slowly and contemplatively.  There are open pages with a single quote or photograph encouraging the reader "to rest and absorb the material."  The reflective questions peppered throughout the book invite such contemplation.  Questions like:  What happened to ethics?  How do you self-organize an island of sanity?  What do you stand for?  What do you want to be remembered for?
This book is a rich exploration of ways to view our world and our place in it, a call to leaders to awaken to what is needed now and guidebook for how to move forward.  Margaret Wheatley does not disappoint. She has once again written an important and timely book.
To find Who Do We Choose to Be, visit Margaret Wheatley's website here.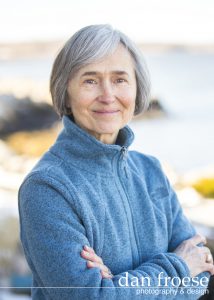 Christine Heming is a writer and educator.  She has been a student of the buddhadharma for over 45 years, and a senior teacher and meditation instructor in Shambhala.  She lives in Port Royal, Nova Scotia.
Post Tags:
book review
,
book reviews
,
community
,
margaret wheatley
,
shambhala
,
what do we choose to be