Friday
Shambhala News Service
Sunday Gatherings – December 2021


Each Sunday, Shambhala offers "Sunday Gatherings", a series of free weekly online gatherings for the worldwide Shambhala community where we can come together to connect with our hearts and with each other.
Weekly gatherings will feature a guest presenter and include a meditation or contemplation practice, as well as Q&A or group discussion. Guest presenters will offer either a short dharma teaching or will speak about a particular topic that is meaningful to them.
---
Upcoming December Gatherings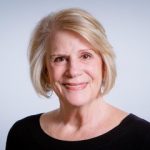 Exploring Natural Hierarchy and the Right Use of Power
with Susan Skjei
Sunday, December 5 at 3pm ET
Natural power dynamics exist in nature and in our own experience of our world.  When we are in tune with these, we feel synchronized and we experience the world as sacred.  In this talk and discussion we will explore how habitual patterns can distort our relationship with power, status and hierarchy and how we might reestablish a connection with natural hierarchy and use power wisely in a variety of circumstances. Details.

---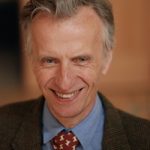 "Second Sunday" Maitri Bhavana Practice
Mathias Pongracz 
Sunday, December 12 at 3pm ET
Join us for a Maitri Bhavana Practice led by Mathias Pongracz, as a way for our worldwide community to come together to practice for the wellbeing of others each month. "Maitri Bhavana Second Sunday" includes a brief talk, a discussion period, and Maitri Bhavana practice. Maitri Bhavana is a regularly scheduled mahayana practice for the seriously ill, or for major global turmoil and disasters. It contains tonglen practice and may be done by anyone. If you would like to add the name of someone who is seriously ill to the maitri bhavana list so people can do practice for their wellbeing, please click here. You can also add the name of a current world event where there is turmoil, strife, and disaster and we will practice for those affected. Details.
---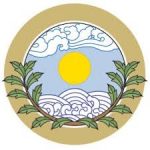 A Children's Day Celebration Hosted by Touching The Earth Collective
Sunday, December 19 at 3pm ET
Join us for a SUPER family friendly and fun-filled celebration of Children's Day and the Winter Solstice as a way to connect with the cycles of the seasons and the importance of family and children. Hosted by the Touching the Earth Collective. Details.

---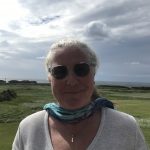 Looking at the Dharma Behind the Shambhala Code of Conduct: Part III
Kristine McCutcheon
Sunday, December 26 at 3pm ET
Shambhala has adopted a Code of Conduct.  Part I & II looked at the dharma behind the Code and how we can bring it into our daily life. Part III will explore how we can be friendly to ourselves, kinder to others, and actually be of help. Join Kristine for a Sunday Gathering that includes guided meditation practice, some contemplation, and discussion. Details.
---
Watch Recorded Past Gatherings
All past Sunday Gatherings are recorded and available to view at Shambhala Online. Browse past gatherings and "Register" for free to access the recorded talks!
Post Tags:
Podcast
,
sunday gatherings