Friday
Community Articles, Shambhala News Service
Touching the Earth Collective Newsletter – April 2022

Introducing Climate Cafe
There's so much grief in the world right now, so many tears, so much hope; so much desire to cocoon, so much desire to help, so much desire to be steady, so much desire to act. Many of us feel several of these things, if not all of them, at the same time … and it can be overwhelming.
At the beginning of our awareness of the Climate Crisis, many of us were living in places and in circumstances where we had not yet experienced the impact of climate change and environmental degradation directly for ourselves. But as time has gone by we have all begun to experience the effects of a growing dissonance in our biosphere in the form of Earth, Water Fire and all the elements, the trees and the greenery and so on.* And now, if we're not experiencing that first-hand, we are likely to know someone who has actually suffered the upending of their lives through fire, flood, wind or temperature extremes. Our climate environment is letting us know that all is not well on Planet Earth.
Shambhala Touching the Earth Collective is offering a big space to bring all our disparate emotions, hopes and fears about our home planet's climate dissonance. A place that can open a space of empowerment for sharing feelings, listening, and witnessing: Climate Cafe. The idea is simple. Meet with other people and take turns expressing and listening, to what arises in us in response to our changing climate and the degradation of our ecosystems. No need to 'fix it' in these sessions, just share your heart.
Our warriorship and Buddhist practices are excellent preparation for the resilience we need at this time to rediscover the interconnectedness, not just between humans but between our species, the planet, and all of her creations. As our environment changes dramatically, and we learn of beings suffering and dying as a result of climate change, we are challenged to be present, to expand our ability to take our seat in uncertainty. So let's explore coming together as an intergenerational community to work with the bardo of Gaia, the rebirth of our mother Earth.
Initially, Climate Cafe will be offered to the online community four times a year, on the Quarter Days (between the Nyida Days). The first one will take place via zoom on Saturday, April 30th, 1:00 pm to 2:30 pm (Eastern) / 2:00pm to 3:30 pm (Atlantic).  Climate Cafe is limited to a maximum of 25 people per 90minute session, and will be facilitated by Sara Demetry, Angela Pressburger and Deborah Luscomb. The Quarter Day sessions are offered free of charge.
If you are interested in attending the first Climate Cafe, or in discussing scheduling one for your local Shambhala Center's membership, please contact: [email protected]
*from the opening stanzas of The Sadhana of Mahamudra, by Chögyam Trungpa, Rinpoche.
Shambhala Touching the Earth Collective
— Elemental Expression —
Every month, we offer a space for one of the Collective's members or friends
to share their work, art, or passion…
Erin Carney
–Artist Statement–
A childhood of aimless wandering in the tall grasses, wetlands, and worm-worked earth of the Michigan woods informs my creative practice. The landscape and seascape paintings selected for this newsletter are drawn from several different series. Each series uses the play of perception and pictorial orientation to explore sense and energetic relationship to landscape. I create both small and large paintings as each format animates different types of intimacy and optical experience.
My paintings begin with a thin layer of paint to create a colored ground. I build the image through layers of paint on this dry surface. Through erasure and selective layering, I often leave parts of the ground visible in the final image so a prominent and substantial element of the painting is the ground showing through. In this way, presence and form arrive from the ground itself.
I am indebted to meditation and Buddhist study. They influence my thoughts on perception, attention, presence, and the choices I make in the construction and practice of painting.
Erin Carney has a passion for color and uses direct and indirect painting techniques to develop color-driven landscape and abstract paintings. Her work engages with states of being, interior landscapes, land use, and investigations of attention and perception.
Carney holds a MFA in Painting from the New York Academy of Art, a BFA in Sculpture and a BA in English Literature from the University of Michigan. Professional experience includes giving public lectures about her work, giving critiques as a visiting artist, curating and hanging public exhibitions, serving as a juror in work selection, and participating as a grant review panelist. Carney has taught at all levels including painting and drawing courses at Binghamton University, Purchase College, Pratt Institute as well as interdisciplinary classes in the University of Michigan's New England Literature Program (NELP).
Carney lives in Sleepy Hollow, NY and is actively involved in local environmental justice, land stewardship, and climate advocacy work as a member of the Planning Board, Public Space Council, and as an executive board member of the public school district's Peabody Preserve Outdoor Classroom.
When she isn't painting or teaching, Carney loves to create pollinator gardens in under-utilized urban spaces, walk in the woods, meditate, cross-country ski, and section-hike the Appalachian Trail with her family.
Website: erincarney.net
Instagram: @erincarneypainting
Love Letters to Mother Earth
During his life the extraordinary Buddhist teacher from Vietnam, Thich Nhat Hanh, was dedicated to the earth and all of her amazing creations.  In his Love Letters to the Earth we experience the sacred world in astonishing and poignant detail with deep passion and heart-breaking reverence. Read them slowly, out loud, one at a time.  Cherish each phrase.  Pause.  Read again.  Allow your heart to break…. in awe.  And gratitude.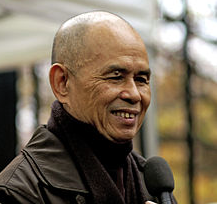 Dear Mother Earth,
Each morning when I wake up you offer me twenty-four brand new hours to cherish and enjoy your beauty. You gave birth to every miraculous form of life. Your children include the clear lake, the green pine, the pink cloud, the snowcapped mountain-top, the fragrant forest, the white crane, the golden deer, the extraordinary caterpillar, and every brilliant mathematician, skilled artisan, and gifted architect. You are the greatest mathematician, the most accomplished artisan, and the most talented architect of all. The simple branch of cherry blossoms, the shell of a snail, and the wing of a bat all bear witness to this amazing truth. My deep wish is to live in such a way that I am awake to each of your wonders and nourished by your beauty. I cherish your precious creativity and I smile to this gift of life.
We humans have talented artists, but how can our paintings compare to your masterpiece of the four seasons? How could we ever paint such a compelling dawn or create a more radiant dusk? We have great composers, but how can our music compare to your celestial harmony with the sun and planets—or to the sound of the rising tide? We have great heroes and heroines who have endured wars, hardship, and dangerous voyages, but how can their bravery compare to your great forbearance and patience along your hazardous journey of eons? We have many great love stories, but who among us has love as immense as your own, embracing all beings without discrimination?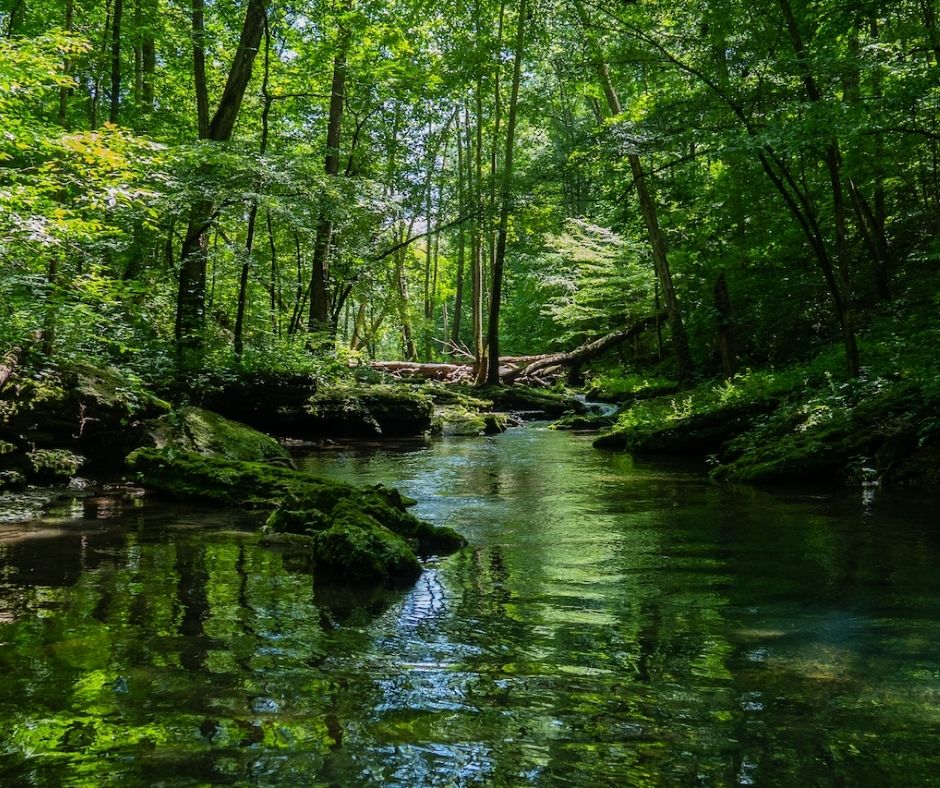 Dear Mother, you have given birth to countless buddhas, saints, and enlightened beings. Shakyamuni Buddha is a child of yours. Jesus Christ is the son of God, and yet he is also the son of Man, a child of the Earth, your child. Mother Mary is also a daughter of the Earth. The Prophet Mohammed is also your child. Moses is your child. So too are all the bodhisattvas. You are also mother to eminent thinkers and scientists who have made great discoveries, investigating and understanding not only our own solar system and Milky Way, but even the most distant galaxies. It's through these talented children that you are deepening your communication with the cosmos. Knowing that you have given birth to so many great beings, I know that you aren't mere inert matter, but living spirit. It's because you're endowed with the capacity of awakening that all your children are too. Each one of us carries within ourself the seed of awakening, the ability to live in harmony with our deepest wisdom—the wisdom of interbeing.
But there are times when we have not done so well. There are times when we have not loved you enough; times when we have forgotten your true nature; and times when we have discriminated and treated you as something other than ourself. There have even been times when, through ignorance and unskillfulness, we have underestimated, exploited, wounded, and polluted you. That is why I make the deep vow today, with gratitude and love in my heart, to cherish and protect your beauty, and to embody your wondrous consciousness in my own life. I vow to follow in the footsteps of those who have gone before me, to live with awakening and compassion, and so be worthy of calling myself your child.
Excerpted from Love Letter to the Earth (Parallax Press, 2013)
Upcoming Events
EARTH SALON
Sunday, April 10, 2022
11:00 am (Eastern) / Noon (Atlantic time)
FREE
$$ Align your money with your values…
individual divestment $$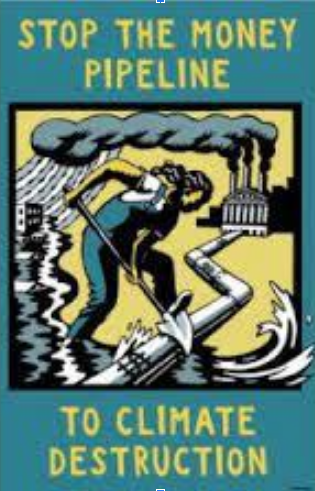 With Michael Richardson
In this interactive, free 90-minute workshop you can learn about
how your money is being used and how to find alternatives
so that your money is aligned with your values.
Click here for more details
https://us02web.zoom.us/j/81262050347
Passcode: Sacred
Earth Day Celebration
Sunday Gathering of April 24, at 3pm (Eastern)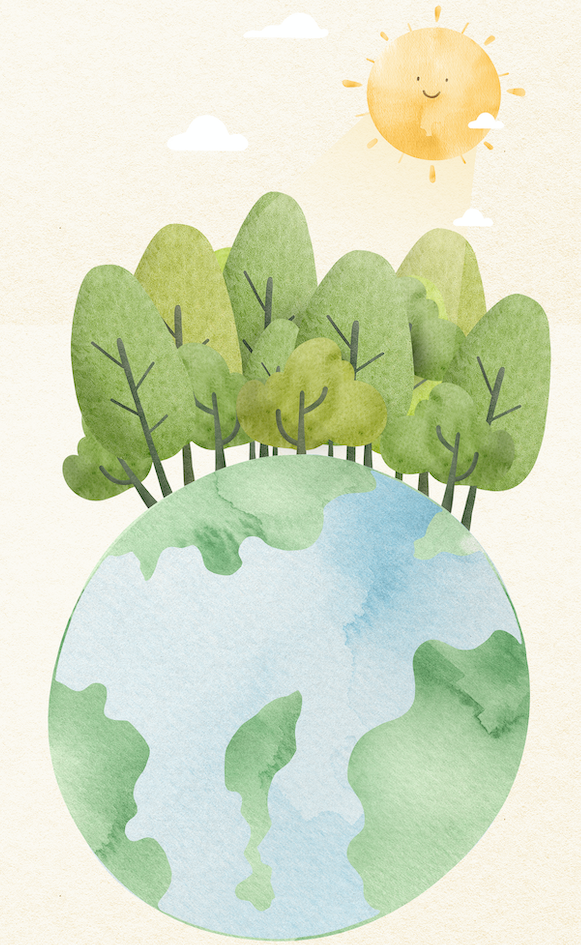 Earth Protectors,
Everywhere we go, we are on the earth.
On this day, in celebration of Earth Day,
we invite everyone to go outside, wherever you are…
We will be broadcasting from outside!
Show us where you are, sing to us from the outside,
dance on the stage called Earth.
"I'll meet you there."
Join the Shambhala Touching the Earth Collective,
friends from the Land Centers, and everyone… outdoors…
Family-friendly, including pets!
If you have questions or suggestions, write to 
[email protected]
.
Click here to register!
Who's ready for an Earth Day
getaway to Casa Werma?
Our 3-day writing retreat begins on Earth Day and is designed to revitalize your creativity by reconnecting to the wisdom and teachings of the natural world. We will discover how deepening our relationship with Nature can inspire writing, meaningful discussions, art-making, and good health.
This retreat is intended for those who have an interest and comfort in writing, but who might also be visual artists, musicians, teachers, scientists, etc.
All are welcome!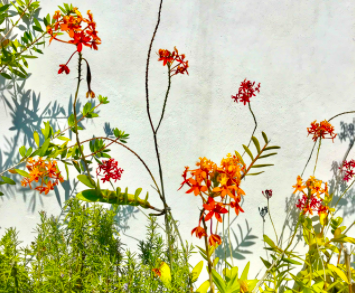 Nature Inspired Creativity, Reconnecting with our Kin
with Christina Burress
April 21 – 25, 2022
Casa Werma, Patzcuaro, Mexico
Come join us :-) Casa Werma is always su casa!
Did you know you can become
a Sustaining Member of the Collective
by contributing $9/month — $108/year?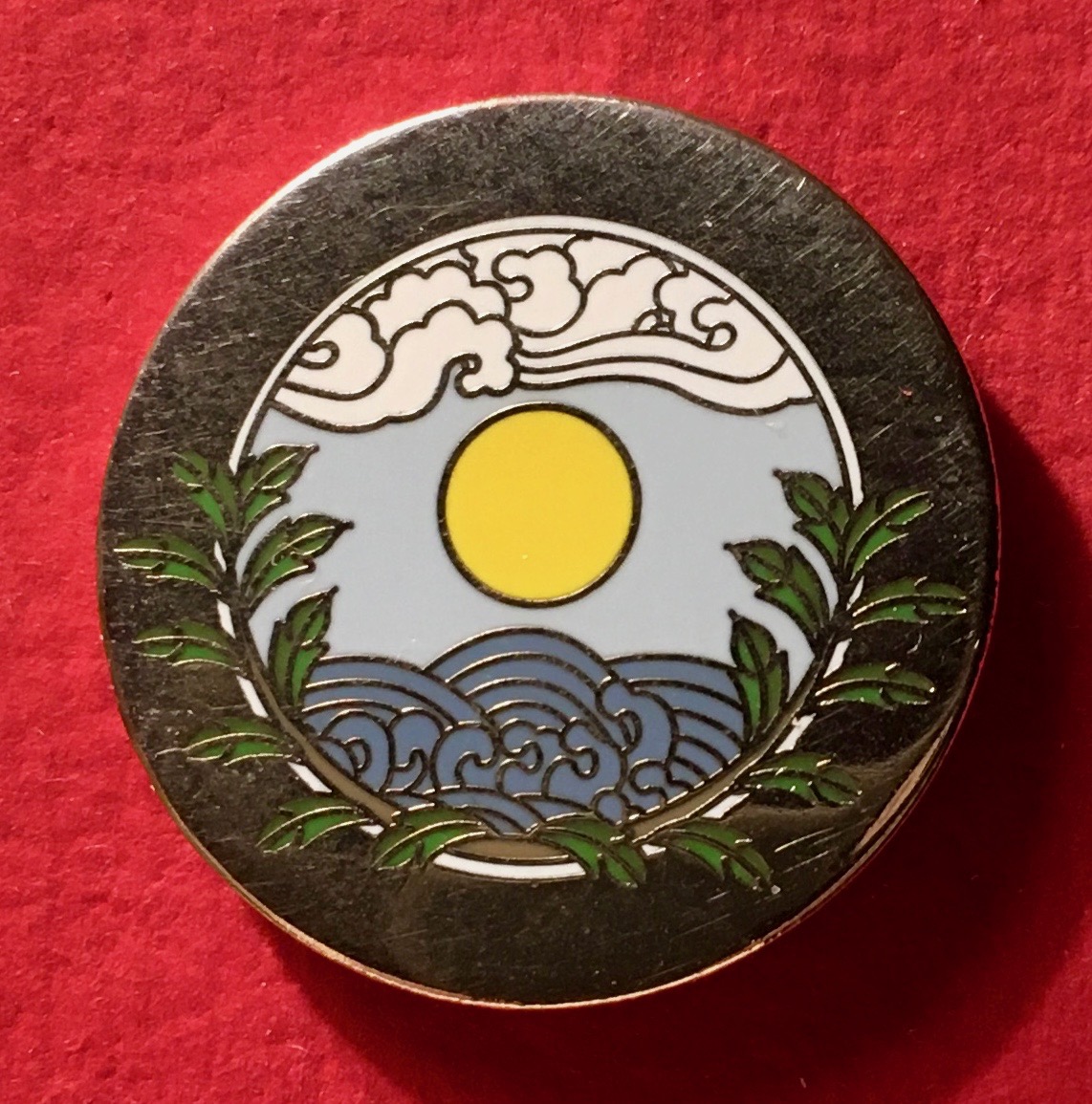 Becoming a Sustaining Member of the Collective is one way
to express your support and protect the earth.
Your monthly gift of $9 will help sustain our work
and allow us to continue into the future.
All Sustaining Members will receive the Touching the Earth pin,
with the elements of earth, fire, air and water, as an expression of our thanks…
And it helps spread the word!
Click here to contribute in US $! / Or here in Canadian $ 
Sustaining Members receive donation tax receipts from Shambhala.
You can also join the STEC mailing list for free and
join the ongoing conversation!
Lots of lively exchange of information and discussion!!
Simply email us at:
[email protected]
Post Tags: