Friday
Community Articles
Cultivate Peace and Confidence with A Month-Long Meditation Retreat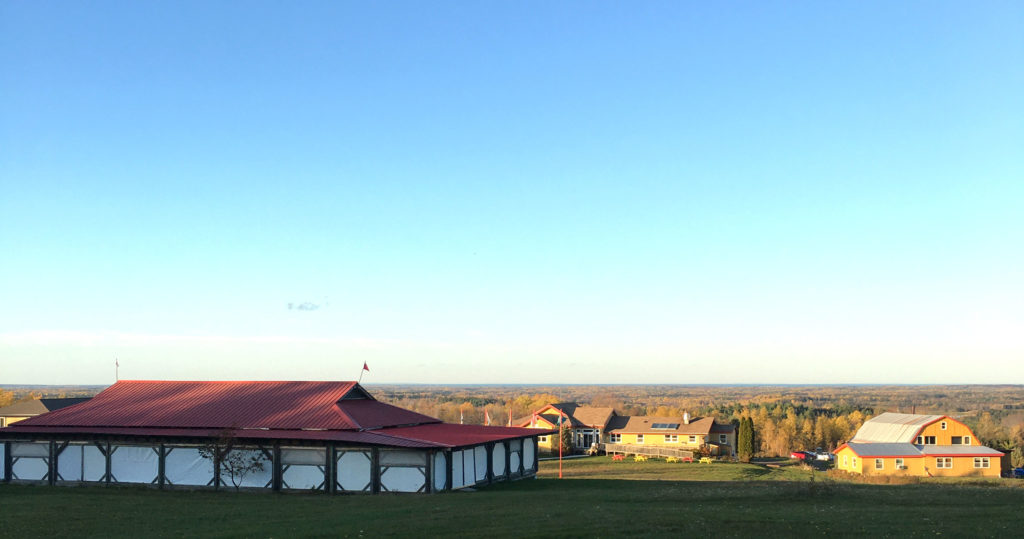 "In the practice of meditation, you step beyond your hope and fear. You develop trust in the strength of your being and in your ability to extend yourself to others, and you find you have tremendous willingness to do so."
– Chögyam Trungpa Rinpoche
Join us at Dorje Denma Ling for the Shamatha-Vipashyana Dathün with Gaylon Ferguson! This month-long meditation retreat runs from June 28 – July 27, 2022. If you cannot make the full week, there are two-week options: June 28-July 13 and July 13-July 27.
This dathün provides an opportunity to develop a deep familiarity with the form of shamatha-vipashyana meditation taught by Shakyamuni Buddha –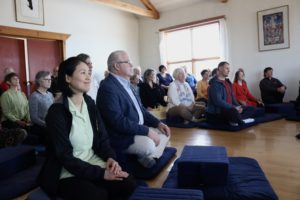 often referred to as "sitting practice." Shamatha-vipashyana meditation helps us make friends with ourselves and our circumstances, and to re-discover our fundamental awake nature.
Although there is not much talking, group practice creates a shared atmosphere of wakefulness. This mutual support, inspiration and awareness is at the heart of the journey that all the participants at dathün take together.
What to Expect
This dathün follows the intensive group retreat style introduced by Chögyam Trungpa Rinpoche.
The traditional four-session daily schedule begins at 7am and ends around 9pm most evenings. Sitting sessions are alternated with walking meditation periods, and there are regular breaks for meals, tea and a mid-day work period. Silence or "functional talking" is  practised for much of the retreat, and participants are assigned light cleaning and kitchen tasks as meditation in action. Meals are served in the meditation hall using the Zen contemplative eating practice of oryoki.
While this is primarily a practice retreat focused on deepening one's shamatha-vipashyana meditation, there will be occasional dharma talks, and opportunities to ask questions about your practice when you meet with a meditation instructor.
Who Should Attend
The dathün is open to all and can be beneficial to both new and experienced meditators. Practitioners at all levels will deepen their meditation by reinforcing
the foundational shamatha-vipashyana practice.
Some familiarity with meditation practice is recommended. Newer meditators are advised to develop a regular daily practice before taking on this intensive,
month-long retreat.
Meet the Teacher
For More Information
If you have any question about the appropriateness of this dathün for you, or any other questions about practice or the program content, please email the Program Manager, Dan Schreibman.
If you have questions about accommodations, costs, travel, Covid-19 protocols or other logistical issues, please email Guest Services for Dorje Denma Ling.
Costs
Tuition: CAD $1,000
Meals: CAD $435
Accommodations: Varies by selection. (Options can be viewed on the Registration Page.)
Scholarships and Payment Plans
For relatively new practitioners, BIPOC practitioners, and those under 40, scholarships are available through the generosity of the Pema Chodron Foundation. These scholarship funds are limited and on a first come, first serve basis, so please apply promptly by contacting Suzy Ulrich, Finance Manager.
For all other practitioners, please fill out and return the financial aid form or contact Suzy Ulrich.
Post Tags: