Sunday
Filed under Featured Columns, Art Happens, Arts and Poetry, Video, Audio, Photos
Art happens anytime, anywhere, through spontaneity and deliberation alike. It can be made from anything. It can hold and convey our deepest pains and greatest joys. Whatever it is, it's communication. Therefore, this new Shambhala Times column, "Art Happens" is devoted to sharing our art.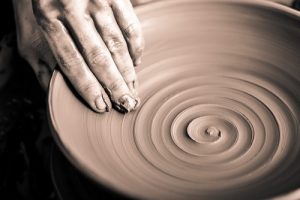 Right now, in this time and place, we could use some communication that is beyond concept. That is as unfathomable to its maker as its viewer. So let's gather the artists, painters, crafters, wordsmiths, photographers, and everyone who dares to place a dot in our cosmic canvas for others to witness.
We can support photographs of visual art, digital files, links, and announcements for where to see art in person. All mediums and forms that this website can practically portray are welcome. Everything received that is free from hate, violence, or willful harm will be published, and it may or may not be featured on the front page. Comments will be open but moderated to protect the heart of art, which needs to be given the safety to be raw and vulnerable; to go there, where the mind cannot tread.
The only requirement is that you submit an artist's statement with your art. Whether you want to write about materials, process, symbolism, theory, practice principles, awakening moments you experienced while making the art, or even breakdowns that shook you to your core, share it with the community in this column.
Submissions can be emailed to Jennifer Holder at [email protected].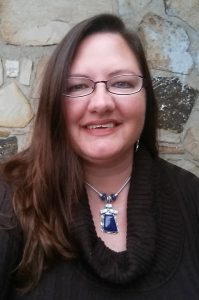 Jennifer Holder was a founding editor of the Shambhala Times and served as editor-in-chief, reporter, and event blogger until 2012. She received a writing degree from Naropa University and immediately launched a whole-hearted, all-in career in book publishing. After editorial stints in Boulder, Vancouver, London, Dallas, and Manhattan, she founded Full Bloom Publications and writes, edits, advises, coaches, and publishes galore (averaging 28 book projects a year). Jennifer lives in Fulton, Missouri with furry sangha members who purr during meditation and sometimes eat shrine offerings.
Entries filed under Arts and Poetry

At a Los Angeles Dharma Art seminar 1980 Trungpa Rinpoche presented teachings about the connection between art and meditation practice.  After the talk there was the question and answer period. One woman raised her hand and said that she was a computer programmer but that what ...
continue
Posted April 3, 2009 by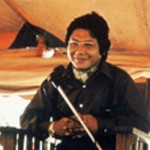 In this recording, taken from the Audio Archives of Naropa University, the Vidyadhara reads few of his poems, accompanied by David Rome.  Each poem is introduced by him. The reading includes poetry written in English, as well as his poetry written in Tibetan and translated into ...
continue
Posted April 3, 2009 by Jessica Sarapoff
Allen Ginsberg sings "Father Death Blues," a poem originally written at his father's death. Now more than twenty years after Chogyam Trungpa Rinpoche's passing into parinirvana, it can also be read as a vibrant, truthful, extremely touching and beautiful hommage to Trungpa Rinpoche. This video comes ...
continue
Posted April 2, 2009 by Jessica Sarapoff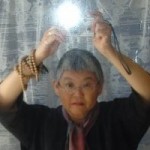 Conversations With My Son By Mushim Ikeda Nash Mushim Ikeda Nash is a writer and Zen practitioner, community peace activist and member of the Buddhist Peace Fellowship, diversity facilitator for Bay Area Buddhist Groups and Naropa University, and mother of a teenage son. In the following essay ...
continue
Posted March 26, 2009 by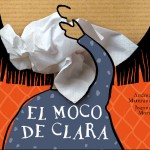 Llegué a Shambhala cerca de doce años atrás, cuando el Centro de Santiago era un departamento pequeño y un poco fantasma y había que "pedir hora" para recibir la instrucción de meditación. Llegué porque no podía dormir; apagaba la luz y mi cabeza no paraba de ...
continue
Posted March 19, 2009 by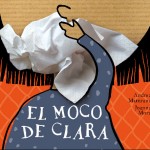 I arrived in Shambhala 12 years ago when the Santiago Shambhala Center was a very small and ghostly apartment and when it was necessary to "ask for a date" in order to receive initial meditation instruction. I wanted the instruction to help me sleep better because ...
continue
Posted March 19, 2009 by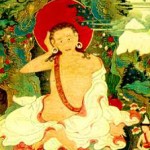 Buddhism has been intertwined with song from its beginnings. Some of the earliest female and male disciples of the Buddha wrote songs and poems about their experiences as new renunciants. As in the Homeric tradition, these songs and poems were sung or recited, memorized and passed ...
continue
Posted March 7, 2009 by Ravenna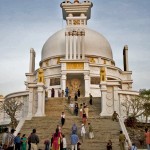 In the fall of 2006 I found myself talking with Sakyong Mipham Rinpoche about his upcoming wedding in Orissa, India, at the seat of his father-in-law's lineage in India.  The Sakyong asked if I was going; at the time I didn't think that I would. I asked ...
continue
Posted February 22, 2009 by Marvin Ross
Sometime in the mid-1980's Khenpo Tsultrim Gyamtso Rinpoche was brought to the Kalapa Court in Boulder, Colorado for a brief informal meeting with Chogyam Trungpa Rinpoche. When Khenpo Rinpoche left, Trungpa Rinpoche remarked to his kusung, "A scholar and a yogi!" The Kusung asked, "Is that ...
continue
Posted February 21, 2009 by
By Irini Rockwell The Five Wisdoms Institute was founded in 2002 after the publication of my book The Five Wisdom Energies, a Buddhist Way of Understanding Personalities, Emotions and Relationships.
continue
Posted February 15, 2009 by Irini Rockwell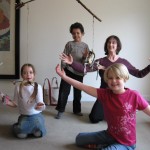 "A work of art is created because there is basic sacredness, independent of the artist's particular religious faith or trust.  Sacredness from that point of view is the discovery of goodness, which is independent of personal, social, or physical restrictions."   Chogyam Trungpa Rinpoche
continue
Posted February 14, 2009 by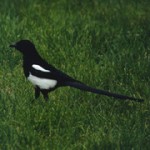 By/de Nathalie-Pascale Alexandra Boisseau I am told that the magpies like to steal and accumulate shiny and precious objects. This evening in one nest, I found a mirror, And unbearable sadness. Sadness, what are you? As I struggle to console you, to fix you, to understand you, to control you, You ask ...
continue
Posted February 1, 2009 by nataliepascal-boisseau

RSS feed for the Arts and Poetry category
View all posts from authors in Arts and Poetry: Jennifer_Holder Jeffrey_Fink Alexandra_Kalinine davidbrown Philip_Karl Ellen_Pearlman Dan_Glenn cghenderson carolecrea charizzzard Claire_Crevey AnnicaCrouse kateyschultz
Sites with content in this category: https://shambhalatimes.org/ https://shambhalatimes.org/ kalapacouncil.shambhalatimes.org https://shambhalatimes.org/ https://shambhalatimes.org/ boston.shambhalatimes.org https://shambhalatimes.org/ https://shambhalatimes.org/ https://shambhalatimes.org/ https://shambhalatimes.org/ https://shambhalatimes.org/ https://shambhalatimes.org/ https://shambhalatimes.org/
Website Development by Blue Mandala using Wordpress MU.
All content and source Copyright © 1994-2019. Shambhala International (Vajradhatu), Shambhala, Shambhala Meditation Center, Shambhala Training, Shambhala Center and Way of Shambhala are registered service marks of Shambhala USA