Thursday
Filed under Arts and Poetry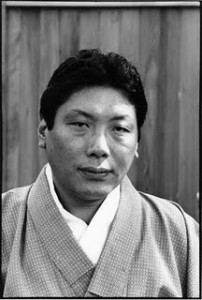 In this reposted article from 2011, Bill Scheffel reflects on both the passing of his father and the Shambhala teachings of Chogyam Trungpa (whom Bill refers to as "Lord Mukpo", his family name and the name he often used when teaching Shambhala Training). This essay and collection of poems was inspired by the anniversary of his father's death, extended periods of time Bill spent in Cambodia between 2004 and 2007, and his connection with Trungpa Rinpoche. It is part contemplation, part travel writing, and also an homage to lineage.
Originally published on The Drala Principle, all photos are courtesy of Bill Scheffel.
Our sangha brother Bill passed away in July of this year in Boulder, Colorado. We are so grateful to be able to appreciate this beautiful article.
Chogyam Trungpa, or Lord Mukpo, is my spiritual father or root teacher. My own father, William S. Scheffel, died exactly one year ago, on August 2nd. In the memory and living presence of both of my fathers, I offer the following prose poems, poems I wrote in three different countries and in three different years. The pieces are not about my fathers per se, but about their imprint, their echo, their request.
Faith
Unconditional faith is not something to believe in but something to know. It is not forcing myself to believe but encountering something believable, something undeniable, something innate. The encounter itself is intangible, a substance I cannot collect, bring home, or experiment on. I cannot prove its existence or even that it happened. Faith is packaged intangibility as terrain, an invisible homeland we emerged from, or once crossed over, or slept on for a night – that continues to exist as a spiritual echo or postcard.
Continue…
Entries filed under Arts and Poetry
Allen Ginsberg sings "Father Death Blues," a poem originally written at his father's death. Now more than twenty years after Chogyam Trungpa Rinpoche's passing into parinirvana, it can also be read as a vibrant, truthful, extremely touching and beautiful hommage to Trungpa Rinpoche. This video comes ...
continue
Posted April 2, 2009 by Jessica Sarapoff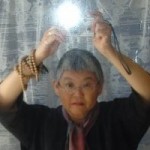 Conversations With My Son By Mushim Ikeda Nash Mushim Ikeda Nash is a writer and Zen practitioner, community peace activist and member of the Buddhist Peace Fellowship, diversity facilitator for Bay Area Buddhist Groups and Naropa University, and mother of a teenage son. In the following essay ...
continue
Posted March 26, 2009 by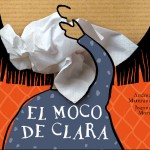 Llegué a Shambhala cerca de doce años atrás, cuando el Centro de Santiago era un departamento pequeño y un poco fantasma y había que "pedir hora" para recibir la instrucción de meditación. Llegué porque no podía dormir; apagaba la luz y mi cabeza no paraba de ...
continue
Posted March 19, 2009 by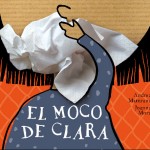 I arrived in Shambhala 12 years ago when the Santiago Shambhala Center was a very small and ghostly apartment and when it was necessary to "ask for a date" in order to receive initial meditation instruction. I wanted the instruction to help me sleep better because ...
continue
Posted March 19, 2009 by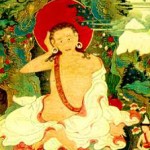 Buddhism has been intertwined with song from its beginnings. Some of the earliest female and male disciples of the Buddha wrote songs and poems about their experiences as new renunciants. As in the Homeric tradition, these songs and poems were sung or recited, memorized and passed ...
continue
Posted March 7, 2009 by Ravenna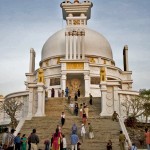 In the fall of 2006 I found myself talking with Sakyong Mipham Rinpoche about his upcoming wedding in Orissa, India, at the seat of his father-in-law's lineage in India.  The Sakyong asked if I was going; at the time I didn't think that I would. I asked ...
continue
Posted February 22, 2009 by Marvin Ross
Sometime in the mid-1980's Khenpo Tsultrim Gyamtso Rinpoche was brought to the Kalapa Court in Boulder, Colorado for a brief informal meeting with Chogyam Trungpa Rinpoche. When Khenpo Rinpoche left, Trungpa Rinpoche remarked to his kusung, "A scholar and a yogi!" The Kusung asked, "Is that ...
continue
Posted February 21, 2009 by
By Irini Rockwell The Five Wisdoms Institute was founded in 2002 after the publication of my book The Five Wisdom Energies, a Buddhist Way of Understanding Personalities, Emotions and Relationships.
continue
Posted February 15, 2009 by Irini Rockwell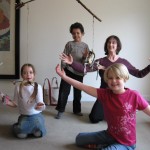 "A work of art is created because there is basic sacredness, independent of the artist's particular religious faith or trust.  Sacredness from that point of view is the discovery of goodness, which is independent of personal, social, or physical restrictions."   Chogyam Trungpa Rinpoche
continue
Posted February 14, 2009 by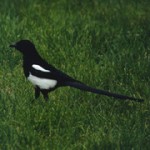 By/de Nathalie-Pascale Alexandra Boisseau I am told that the magpies like to steal and accumulate shiny and precious objects. This evening in one nest, I found a mirror, And unbearable sadness. Sadness, what are you? As I struggle to console you, to fix you, to understand you, to control you, You ask ...
continue
Posted February 1, 2009 by nataliepascal-boisseau

RSS feed for the Arts and Poetry category
View all posts from authors in Arts and Poetry: Alexandra_Kalinine davidbrown Philip_Karl Ellen_Pearlman Dan_Glenn cghenderson carolecrea Jeffrey_Fink charizzzard Claire_Crevey AnnicaCrouse kateyschultz Karen_Smith
Sites with content in this category: https://shambhalatimes.org/ https://shambhalatimes.org/ kalapacouncil.shambhalatimes.org https://shambhalatimes.org/ https://shambhalatimes.org/ boston.shambhalatimes.org https://shambhalatimes.org/ https://shambhalatimes.org/ https://shambhalatimes.org/ https://shambhalatimes.org/ https://shambhalatimes.org/ https://shambhalatimes.org/ https://shambhalatimes.org/ https://shambhalatimes.org/
Website Development by Blue Mandala using Wordpress MU.
All content and source Copyright © 1994-2019. Shambhala International (Vajradhatu), Shambhala, Shambhala Meditation Center, Shambhala Training, Shambhala Center and Way of Shambhala are registered service marks of Shambhala USA