Friday
Filed under book reviews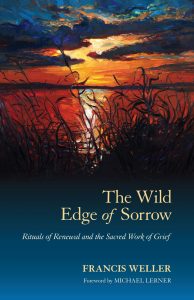 By Francis Weller
Reviewed by Sara Demetry
The work of the mature person is to carry grief in one hand and gratitude in the other and to be stretched large by them. 
Francis Weller, www.thesunmagazine.org/issues/478/the-geography-of-sorrow
Grief around the loss of my mother at age 28 is what turned my mind toward Buddhism and the dharma. It shattered me, and for many years the grief manifested in my body. Years later, I had a dream about my mother, which felt like a visitation, and it freed me to relate to her in a new way, as a guide and part of a larger consciousness. More recently, I began to understand that what I was feeling about the events in the external world – the evidence of a changing climate, species and biodiversity loss – was grief.  It was with this growing awareness and distress about our planet, that I happily discovered The Wild Edge of Sorrow. 
Weller sets the tone of his book with a quote from Kathleen Dean Moore: 
Sorrow is part of the earth's great cycles, flowing into the night like cool air sinking down a river course. To feel sorrow is to float on the pulse of the earth, the surge from living to dying, from coming into being to ceasing to exist.
The Wild Edge of Sorrow explores how we learn to carry our grief and not collapse or turn away in denial.  It helps us see grief as vital and necessary, and not something only to be endured.  Weller sets out to engage the reader in a transformative process right from the start. He challenges us to shift our outlook on grief from a period of mourning to an "apprenticeship," something we relate to throughout our daily life. He views grief as an "initiation" through which we may be transformed.
In contrast to the conventional understanding of grief as something we must "go through," Weller emphasizes the importance of fully experiencing and navigating grief.  While grief can feel isolating and overwhelming, he reminds us that grieving requires a communal container to facilitate healing, allowing us to witness, feel, and release the grief.  As a teenager Weller experienced the death of his father, which eventually led to his work as a therapist and facilitator working with groups around grief. His own opening to grief, after years of hardening and suppressing it, is what informs his faith in grief as a transformative process. Although Weller uses language that is based in Christianity, such as "soul" and "God," his perspective is applicable to all of us.  Continue…
Entries filed under book reviews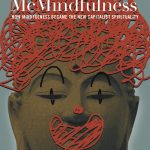 Christine Heming reviews the book by Ronald E. Purser McMindfulness occurs when mindfulness is used, with intention or unwittingly, for self-serving and ego-enhancing purposes that run counter to both Buddhist and Abrahamic prophetic teachings to let go of ego-attachment and enact skillful compassion for everyone. David Forbes, The ...
continue
Posted December 22, 2019 by archives-staff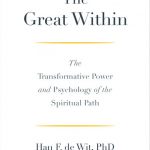 Christine Heming reviews the new book by Han F. de Wit, PhD. Han de Wit's story has a familiar ring – the pursuit of Western psychology in the 1970's only to find it offered little to those who wanted to study and understand the mind. Fortunately for ...
continue
Posted October 31, 2019 by archives-staff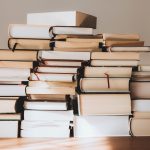 If you haven't fully embraced the digital age (like me) and enjoy holding a book in your hands, you probably have to keep scouting out more shelf space (me too).  Then there is the dilemma of how to organize the increasing treasure trove.  I'll share my ...
continue
Posted September 10, 2019 by archives-staff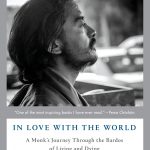 In Love With the World: A Monk's Journey Through the Bardos of Living and Dying  by Yongey Mingyur Rinpoche with Helen Tworkov Reviewed by Christine Heming If you do not recognize the truth of impermanence, you cannot attain genuine realization.  You must allow the illusion of ego to die.  ...
continue
Posted August 20, 2019 by archives-staff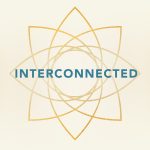 A book review by Christine Heming Interconnected, Embracing Life in Our Global Society is a deep dive into the Buddhist teaching on interdependence.  His Holiness The Karmapa speaks with a gentle tone, a sharp clarity, and at times, a poetic elegance.  His aim is help us "think ...
continue
Posted July 23, 2019 by archives-staff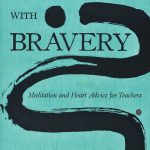 Christine Heming reviews the new book by Acharya Noel McLellan. In the Introduction to Teaching with Bravery, Noel McLellan places his "Heart Advice" within the daunting realities of our time – "ecological crisis, social injustice, economic disparities, and political conflicts." School is the "place where the forces ...
continue
Posted June 25, 2019 by archives-staff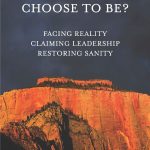 Christine Heming reviews Margaret Wheatley's new book, Who Do We Choose to Be? Who Do We Choose To Be by Margaret Wheatley "Is it possible to use our influence and power to create islands of sanity in the midst of a raging destructive sea." I was drawn to Margaret ...
continue
Posted May 27, 2019 by archives-staff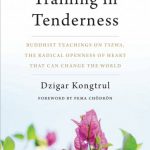 Training in Tenderness:  Buddhist Teachings on Tsewa, The Radical Openness of Heart That Can Change the World By Dzigar Kongtrul Reviewed by Christine Heming "Just give me some tenderness beneath your honesty." – Paul Simon Some weeks ago, I listened to the testimony of Mr. Michael Cohen before the US ...
continue
Posted March 31, 2019 by archives-staff
The way of tenderness: despertar a través de la raza, la sexualidad y el género Reseña de Christine Heming Como mujer blanca heterosexual a veces tengo la sensación de que relacionarme con la diversidad, particularmente la raza, la sexualidad y el género es como atravesar un campo de ...
continue
Posted March 8, 2019 by luz_rodriguez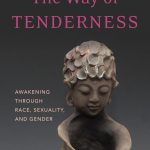 Este artículo ha sido traducido al español aqui. The Way of Tenderness – Awakening Through Race, Sexuality, and Gender         By Zenju Earthlyn Manuel Review by Christine Heming As a heterosexual white woman I often feel that relating to diversity, particularly race, sexuality, and gender, is akin to walking ...
continue
Posted February 24, 2019 by archives-staff

RSS feed for the book reviews category
View all posts from authors in book reviews: natasha_west Rose_Keyes alexvangils
Website Development by Blue Mandala using Wordpress MU.
All content and source Copyright © 1994-2021. Shambhala International (Vajradhatu), Shambhala, Shambhala Meditation Center, Shambhala Training, Shambhala Center and Way of Shambhala are registered service marks of Shambhala USA
Privacy Policy