Tuesday
Filed under Community Articles
By Larry Steele
"The Buddha guided us with many discourses concerning Right Speech. If we want to make good use of our speech, then we need to carefully consider whether our ways of speaking follow the Buddha as he directed."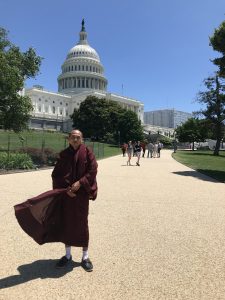 The Venerable Ashin Issariya repeats this basic Dharma teaching again and again.
A senior Burmese Buddhist monk, Issariya is the clearest voice opposing racist "hate speech" and military violence against civilians in his country.
This spring the Boulder Shambhala Center invited Issariya to America as a key speaker at the "Voices of Courage" conference in Colorado. Participants representing both Buddhist and Muslim communities gathered to discuss extremism in Burma (renamed Myanmar by the military-controlled government), "and anywhere it arises."
"I remember the heartsick feeling that arose after hearing that a faction of monks, Buddhist monks supported violence against a minority population in Myanmar," said Boulder Shambhala Executive Director Melanie Klein. "This faction takes the position that the Rohingya — a largely Muslim population living in the western state of Rakhine — must be eradicated from Myanmar to protect the nation's Buddhist religious culture" (Shambhala Times, April 2019).
Entries filed under Community Articles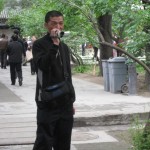 For the past four years I have resided part time in mainland China, living in the concrete and tin roof barracks of the artist's villages that ring the northeast section of Beijing, by the Fifth Ring Road near the airport. Personal voice and uncensored expression are ...
continue
Posted February 15, 2009 by Ellen Pearlman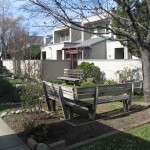 Written by Joel and Sarah Mandel Sarah and I are long-term Shambhala Buddhist practitioners.  As we approach retirement age, we've been thinking about how, where and with whom we would like to spend the rest of our lives. I'll bet many of us are considering the same ...
continue
Posted February 1, 2009 by Joel Mandel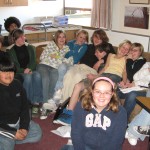 Students are practicing meditation in the unlikeliest of places: a small public school in rural southeastern Utah, USA. Encouraged by a once-a-week meditation group, students have learned to relax, pay attention to their breath and decrease negative emotions. How it Began In 2005, my supervisor at the ...
continue
Posted January 31, 2009 by tom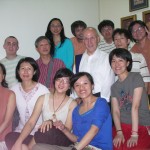 Written for the Dot The Taipei Shambhala Meditation Group happily hosted Shambhala President Richard Reoch for three days during his October 2008 tour of Asia. This followed Acharya Arawana Hayashi's earlier February 2008 visit to Taipei which featured an inspiring program: "Shambhala and the Great Eastern Sun ...
continue
Posted January 31, 2009 by Yeachin Tsai

RSS feed for the Community Articles category
View all posts from authors in Community Articles: alexvangils John_Smith Jennifer_Holder Claire_Crevey AnnicaCrouse Sueschubel Kathryn_Rile Thacher richxyz Luz_Rodriguez Ashley_Dinges Chris_Morel Dennis_Pack Alexandra_Kalinine PauletteMGraf Mark_Whaley Dia_Ballou Larry_Barnett carolecrea cghenderson charizzzard
Sites with content in this category: https://shambhalatimes.org/ https://shambhalatimes.org/ https://shambhalatimes.org/ https://shambhalatimes.org/ https://shambhalatimes.org/ https://shambhalatimes.org/ https://shambhalatimes.org/ https://shambhalatimes.org/ https://shambhalatimes.org/ https://shambhalatimes.org/ https://shambhalatimes.org/ https://shambhalatimes.org/ https://shambhalatimes.org/ https://shambhalatimes.org/ https://shambhalatimes.org/ https://shambhalatimes.org/ https://shambhalatimes.org/ https://shambhalatimes.org/ https://shambhalatimes.org/ https://shambhalaarchives.org/ https://shambhalatimes.org/ https://shambhalatimes.org/ https://shambhalatimes.org/ https://shambhalatimes.org/ https://shambhalatimes.org/ https://shambhalatimes.org/ https://shambhalaarchives.org/ https://shambhalatimes.org/ https://shambhalatimes.org/ https://shambhalatimes.org/ https://shambhalatimes.org/
Website Development by Blue Mandala using Wordpress MU.
All content and source Copyright © 1994-2019. Shambhala International (Vajradhatu), Shambhala, Shambhala Meditation Center, Shambhala Training, Shambhala Center and Way of Shambhala are registered service marks of Shambhala USA