Monday
Filed under Community Articles
written by Gabe Dayley
In the West it is difficult for the Dharma to take root. The soil is not fertile. The good and evil, fire and brimstone logic of puritanism has dried the ground and permeated our cultural and political institutions.1
Western Buddhists often lament this situation, claiming to hold a superior, subtler view that sees the emptiness of phenomena and transcends the misguided dualisms of puritanism and its modern offspring.2 Yet when crisis strikes—when the proverbial Buddhist rug is torn from its restful place beneath our feet—more than a few Western Buddhists forget their cherished dharmic view.
Although some of the fire-and-brimstone eccentricities of puritanism have long since faded from mainstream discourse, the fundamental logic of good and evil—with no middle ground—remains a powerful cultural force in politics, media, and literature. Buddhist practitioners in the West, who have been steeped since birth in a society of rigid categories of good and evil and Aristotle's law of the excluded middle,3 cannot escape their puritan conditioning, which rears its head in thoughts, feelings, and pronouncements in reaction to crisis.
Entries filed under Community Articles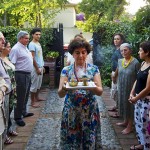 This article was a collaborative effort of Magali Meneses, Clarke Warren, Veronica Guzman, Marvin Ross and Marc Matheson. The late Acharya Simon Luna, who passed away in 2007, had a connection to Naropa University and to the Shambhala community of Latin America. Clarke Warren, a Naropa ...
continue
Posted March 2, 2009 by
[caption id="attachment_504″ align="alignright" width="150″ This document has drawn immensely appreciative feedback. The following excerpt from the Preface might help explain why: The Kootenay Shambhala Centre is in the town of Nelson, B.C., Canada. We have had the usual disagreements about whether it is appropriate to do ...
continue
Posted February 27, 2009 by James Northcote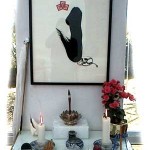 Escrito para The Dot. Traducido al español por Luz Rodríguez. Brus y Jean Westby viven la mayor parte del año en Bucerías (México), y la acharya Allyn Lyon les invitó hace poco a formar parte del equipo de un retiro de una semana en Shambhalacalli, en Tepotzlán, ...
continue
Posted February 25, 2009 by Brus Westby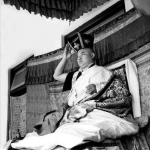 Thirty-five years ago at the age of twenty-five, I attended the 16th Gyalwa Karmapa's Black Hat [or Vajra Crown] ceremony in San Francisco at the invitation of a dear friend. This same friend also gave me a copy of Cutting Through Spiritual Materialism, which I still ...
continue
Posted February 20, 2009 by Larry Barnett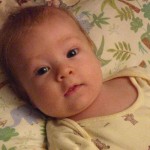 I conceived my son when I was deep into my ngondro practice. Although my aspiration to receive Rigden abhisheka in the coming months was derailed, I felt that I had received the ultimate blessing.  The ngondro for this abhisheka began after the transmission – through the ...
continue
Posted February 20, 2009 by Rebekka_Henriksen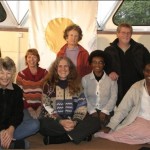 In 2004, I returned to my hometown in South Africa after 30 years away. I found a sparse and scattered dharma scene. In Cape Town, the only Tibetan Buddhist center was that of Rob Nairn, Akong Rinpoche's senior South African student. A few months after I arrived, ...
continue
Posted February 20, 2009 by Jennifer_Woodhull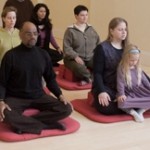 Two years ago the Berkeley Shambhala Center (BSC) opened the doors of Streetspace, a store-front, multi-purpose space located in downtown Berkeley, California. BSC has occupied the same second-floor space in a dzong-like building for over thirty years, while remaining virtually invisible to pedestrians and traffic. By ...
continue
Posted February 18, 2009 by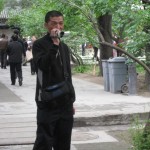 For the past four years I have resided part time in mainland China, living in the concrete and tin roof barracks of the artist's villages that ring the northeast section of Beijing, by the Fifth Ring Road near the airport. Personal voice and uncensored expression are ...
continue
Posted February 15, 2009 by Ellen Pearlman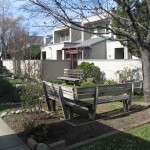 Written by Joel and Sarah Mandel Sarah and I are long-term Shambhala Buddhist practitioners.  As we approach retirement age, we've been thinking about how, where and with whom we would like to spend the rest of our lives. I'll bet many of us are considering the same ...
continue
Posted February 1, 2009 by Joel Mandel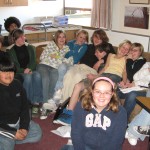 Students are practicing meditation in the unlikeliest of places: a small public school in rural southeastern Utah, USA. Encouraged by a once-a-week meditation group, students have learned to relax, pay attention to their breath and decrease negative emotions. How it Began In 2005, my supervisor at the ...
continue
Posted January 31, 2009 by tom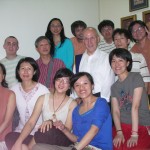 Written for the Dot The Taipei Shambhala Meditation Group happily hosted Shambhala President Richard Reoch for three days during his October 2008 tour of Asia. This followed Acharya Arawana Hayashi's earlier February 2008 visit to Taipei which featured an inspiring program: "Shambhala and the Great Eastern Sun ...
continue
Posted January 31, 2009 by Yeachin Tsai

RSS feed for the Community Articles category
View all posts from authors in Community Articles: alexvangils Travis_May AnnicaCrouse John_Smith fredvanwelsem Kathryn_Rile Jennifer_Holder Claire_Crevey Sueschubel Thacher richxyz Luz_Rodriguez Ashley_Dinges Chris_Morel Dennis_Pack Alexandra_Kalinine PauletteMGraf Mark_Whaley Dia_Ballou Larry_Barnett
Sites with content in this category: https://shambhalatimes.org/ https://shambhalatimes.org/ https://shambhalatimes.org/ https://shambhalatimes.org/ https://shambhalatimes.org/ https://shambhalatimes.org/ https://shambhalatimes.org/ https://shambhalatimes.org/ https://shambhalatimes.org/ https://shambhalatimes.org/ https://shambhalatimes.org/ https://shambhalatimes.org/ https://shambhalatimes.org/ https://shambhalatimes.org/ https://shambhalatimes.org/ https://shambhalatimes.org/ https://shambhalatimes.org/ https://shambhalatimes.org/ https://shambhalatimes.org/ https://shambhalatimes.org/ https://shambhalatimes.org/ https://shambhalatimes.org/ https://shambhalatimes.org/ https://shambhalatimes.org/ https://shambhalaarchives.org/ https://shambhalatimes.org/ https://shambhalatimes.org/ https://shambhalatimes.org/ https://shambhalatimes.org/ https://shambhalatimes.org/ https://shambhalatimes.org/ https://shambhalaarchives.org/ https://shambhalatimes.org/
Website Development by Blue Mandala using Wordpress MU.
All content and source Copyright © 1994-2019. Shambhala International (Vajradhatu), Shambhala, Shambhala Meditation Center, Shambhala Training, Shambhala Center and Way of Shambhala are registered service marks of Shambhala USA