Tuesday
Filed under Community Articles, covid-19
Este artículo fue publicado originalmente en español aquí.
By Claudia Arnau and Eloy Portillo
Translated by Sonia Rodríguez & Peter Savaiano
We were afraid because we'd never done anything like this before, but we chose to take a leap of faith. We'd heard that some Shambhala Training weekend courses were being prepared to be done on Zoom, but it seemed that no one had done so yet.
Jeff Scott from Shambhala International recommended that we not overload the weekend and he asked us to let him know how everything went once we finished. So we decided to spread out  the course from Friday afternoon to Sunday afternoon, and to do only two joint practice sessions – one on Saturday and one on Sunday – and even for those, to offer everybody the option to practice on their own.
On Friday, April 18th we gathered together: 17 participants of all ages, 4 different nationalities, and from 10 cities. Among them was the coordinator's grandmother, for whom it was the first time using a computer alone. Her husband kindly helped her to log in to each session. Continue…
Entries filed under covid-19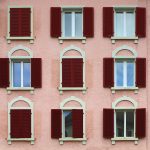 Photo by Ricardo Gomez Angel on Unsplash By Shastri Russell Rodgers, in Nelson, B.C., Canada "Self-isolating" sounds a lot like being on retreat. It could be very boring. But maybe you've finally had your fill of Netflix. Maybe there are times in the day when you feel like ...
continue
Posted May 12, 2020 by alexvangils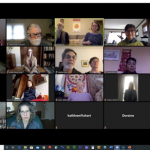 By Craig Sargent When One Door Closes, Another Door Opens Due to COVID-19, we closed our Center in Lexington KY on March 14th. Broken hearted, we purchased a Zoom Pro account later that day, and began our transition to Zoom. We held our first Council meeting in Zoom ...
continue
Posted April 6, 2020 by alexvangils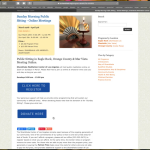 SMCLA has recently started exploring online programming and they would like to share their experiences in this youtube playlist in the hope that it will inspire others to try also. The journey so far has been eventful and they are cautiously moving forward. The SMCLA Sangha ...
continue
Posted April 2, 2020 by alexvangils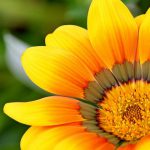 From the Editorial Team— Many resources have been shared by the Shambhala leadership and Community members to help us all through this moment of isolation and uncertainty. Your editorial team has gathered them together here so that this page can be a resource for everyone. We will ...
continue
Posted April 2, 2020 by alexvangils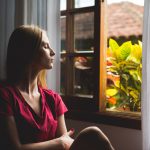 Photo by Natalia Figueredo on Unsplash By "Jackie Writing Jackie" The number of Covid-19 cases around the world has surpassed 872,000, leading governments to effect nationwide lockdowns to reduce the level of contagion. During this time, many people are surrounded by family. One of the hardest-hit groups, however, is ...
continue
Posted April 2, 2020 by alexvangils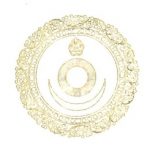 Office of the Druk Sakyong Wangmo Dearest Community Members, During this unprecedented time of difficulty, I have been thinking about all of you and wanted to reach out. I know that we are all struggling, in many different ways. Within my own family, I see that everyone has ...
continue
Posted March 30, 2020 by alexvangils
Photo by Toa Heftiba on Unsplash by Gayle Van Gils I have been feeling more than a bit ungrounded and lonely…..  Being forced to stay home and away from other people seems so wrong.  Yet, here we are – in this together – feeling our way towards a ...
continue
Posted March 28, 2020 by alexvangils

RSS feed for the covid-19 category
View all posts from authors in covid-19: alexvangils
Website Development by Blue Mandala using Wordpress MU.
All content and source Copyright © 1994-2020. Shambhala International (Vajradhatu), Shambhala, Shambhala Meditation Center, Shambhala Training, Shambhala Center and Way of Shambhala are registered service marks of Shambhala USA
Privacy Policy