Friday
Filed under Featured Stories, Uncategorized
Contemplating presence in the moment, while preparing for retreat
by Susan Firer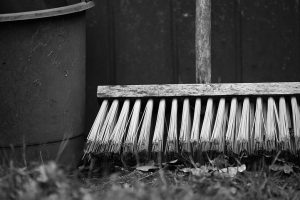 This past week I was preparing for a week-long silent retreat sending out emails, cooking, cleaning and the like. I had one of those moments where a feeling arises spontaneously and it has weight to it, so you sort of stop and notice it briefly. The feeling came about while I was vacuuming and dusting the meditation room. I had a sensory memory of when I was younger and getting the house ready for the holidays, anticipating my siblings, who were already on their own, coming home. It was a very ordinary yet extra-ordinary experience all at once. I realized that I was doing the work without complaint, and without wishing I were doing something else; I was doing it joyfully. I was just perfectly there in the moment! Continue…
Entries filed under Uncategorized
The purpose of the North American People of Color Scholarship Fund is to support the Shambhala Mandala's aspirations related to diversity by making available financial assistance to people of color on the Shambhala Buddhist path who aspire to attend programs that will enable them to contribute ...
continue
Posted August 11, 2010 by Chris Hoffman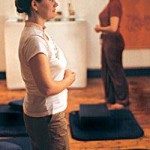 This content is password protected. To view it please enter your password below: Password:
continue
Posted July 17, 2010 by
From: Portland News Magazine
continue
Posted June 22, 2010 by
From: Portland News Magazine
continue
Posted June 21, 2010 by
Sunday June 27th from 6 to 8 pm If you live inside SE Cesar Chavez (39th), Burnside, and Powell, or have a strong affinity for those that do, please join us for our second Delek gathering on Sunday June 27th from 6 to 8 pm ...
continue
Posted June 14, 2010 by
We are delighted to announce that your centre's calendar and website will be upgraded with some new features on Monday November 30.  We have all been waiting for this upgrade to the SDB-Website system.  Thank you for your patience and encouragement that has resulted in tools ...
continue
Posted November 30, 2009 by
Maybe you have an article you'd like to submit, an idea or a general comment…. Or perhaps you could volunteer a few hours per week as a writer, copy-editor, local news scout, translator or regional correspondent… For article submissions & suggestions or to volunteer… Contact one of our editorial ...
continue
Posted February 25, 2009 by
Introducing Shambhala Times Shambhala has a new online community news magazine where you are the most important story. We invite you to read and enjoy Shambhala Times, but we also invite you to participate. No matter what your daily practice is, how you contribute to the mandala, ...
continue
Posted January 6, 2009 by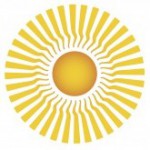 The Sakyong, Jamgon Mipham Rinpoche, has sent a message to everyone in the Shambhala Mandala about the challenge we face at this difficult time in the world. "The upheavals in the financial world are causing widespread distress," he says, "as are fears about climate change, intensified ...
continue
Posted October 8, 2008 by David_Brown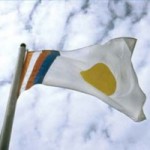 We would like to hear from every part of the mandala, every culture, language and perspective. Please feel warmly invited to submit articles about events at your center, programs you attended, personal landmarks (births, graduations, weddings), an account of recent travels, opinions pieces, and anything else ...
continue
Posted March 4, 2000 by

RSS feed for the Uncategorized category
View all posts from authors in Uncategorized: cghenderson alicia_vogl_saenz alexandra_kalinine
Sites with content in this category: https://shambhalatimes.org/
Website Development by Blue Mandala using Wordpress MU.
All content and source Copyright © 1994-2017. Shambhala International (Vajradhatu), Shambhala, Shambhala Meditation Center, Shambhala Training, Shambhala Center and Way of Shambhala are registered service marks of Shambhala USA